March 8, 15, 22 & 29
The Four Sundays program at Oglebay Institute's School of Dance features intensive dance workshops with master teachers and renowned professional dancers & choreographers.
his unique opportunity, open to dance students ages 6 & up, allows for concentrated study with nationally and internationally traveled instructors over a four-week period in March.
Types of dance covered include Ballet, Contemporary Ballet, Classical Ballet, Modern, Tap and Jazz.
Each student gains insight into the world of professional dance while strengthening technique & talents in an intimate studio environment.
Schedule of Instructors:
Sunday, March 8
Aaron Atkins – Ballet Inc. founder and creative director
Sunday, March 15
Kalista J'lyse Kafana – Professional scholarship student at the Alvin Ailey American Dance Theater & choreographer
Sunday, March 22
Heather Henthorne – Certified group fitness instructor
Sunday, March 29
Lorraine Graves – Master teacher, Dance Theatre of Harlem
Times:
4-5pm (ages 6-10)
5-6pm (ages 11 & up)
Pricing:
$150 per student (Includes all four workshops.)
Register by phone by calling 304-242-7700
Register in person 9am-5pm Mon.-Fri. and 10am-4pm Sat. at the Stifel Fine Arts Center – 1330 National Road, Wheeling, WV
Register at Oglebay Institute's School of Dance durning regularly scheduled classes.
Visa, MasterCard and Discover accepted.
More about Oglebay Institute's School of Dance:
Dance in all forms has been a vibrant part of Oglebay Institute since its founding in 1930. OI's School of Dance presents dance as an art form and a means of self-expression and social interaction for all ages. From novice dancers to returning professionals, students can immerse themselves in the art of dance at OI.
The School of Dance is well-known in the Upper Ohio Valley and beyond for renowned, professional guest instructors. Workshops present opportunities for students to train, study and be mentored in a single day, or as part of our progressive curriculum that prepares dancers for college and professional life on stage.
Click here for our complete listing of classes and workshops.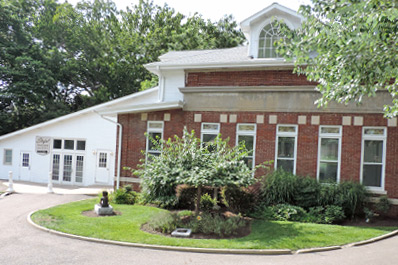 Oglebay Institute's
School of Dance
1330 National Road, Wheeling, WV
304-242-7700