sat8apr5:30 pm- 8:30 pmWLU Student Art and Film Exhibit5:30 pm - 8:30 pm Towngate Theatre, 2118 Market Street Wheeling WV 26003
Event Details
View the multi-media exhibit on display in The Gallery at Towngate featuring the work of West Liberty University students.
View traditional mediums such as drawing, painting, photography, sculpture and ceramics. You'll also see work in digital media, graphic design, assemblage, advertising, communication, broadcasting and performance.
After that, you can go upstairs and watch a series of short films, commercials and other moving images created by WLU students.
The event takes place from 5:30 -8:30 p.m. Saturday, April 8 and is free and open to the public.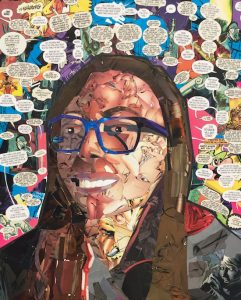 The Gallery at Towngate
Towngate Theatre is well known in Wheeling and its surrounding communities for community theater productions, children's theater, concerts, ballet, film screenings, spoken word and other performing arts events. But did you know that Towngate is also an art gallery? The theater lobby is now home to changing art exhibits.
The Gallery at Towngate is an extension of the exhibit season hosted by Oglebay Institute's Stifel Fine Art Center. This second gallery space provides opportunities for artists to do solo exhibitions without having to fill a space as large as the Stifel Fine Arts Center. The gallery space also enhances the visitor experience for those attending performing arts events at Towngate.
Time
(Saturday) 5:30 pm - 8:30 pm
Location
Towngate Theatre
2118 Market Street Wheeling WV 26003
Organizer
Oglebay Institute304-242-7700