mon01jun11:00 amfri07aug(aug 7)3:00 pm"Ways of Seeing, Ways of Speaking" Art Exhibit at Towngate(june 1) 11:00 am - (august 7) 3:00 pm Towngate Theatre, 2118 Market Street Wheeling WV 26003
Event Details

The Gallery at Towngate will host the exhibit "Ways of Seeing, Ways of Speaking: Paintings and Drawings from Two Perspectives" from June 1-August 7, 2020.

The exhibit features the work of artists Clare McDonald and Erin Mellott. Prints of the artwork are available for purchase. Read more about the exhibit here or view it virtually.

The Gallery at Towngate is open 11am-3pm Monday-Saturday.  Admission is free.
About the Artists:
Clare McDonald
Clare McDonald was born in England and has been painting and drawing since early childhood. She studied art at advanced level in high school and was strongly encouraged to pursue an artistic career path. However, she took a different path for much of her life. In the mid-2000s, she returned to her artistic roots.
She took classes with local artists Mark Fleming and Pat Jacobson, became involved with the Independent Artist's Group in Wheeling and attended as many drawing and painting opportunities in the area as she could. She participated in plein air events with ARTWORKS Around Town and Oglebay Institute and she has been accepted into several juried exhibitions in the last few years. In 2015, she received an Honorable Mention in the Crosscurrents exhibition at OI's Stifel Fine Arts Center. She also received Merit and Honorable Mention awards at the Bethany Fall Annual Exhibition held at Bethany College.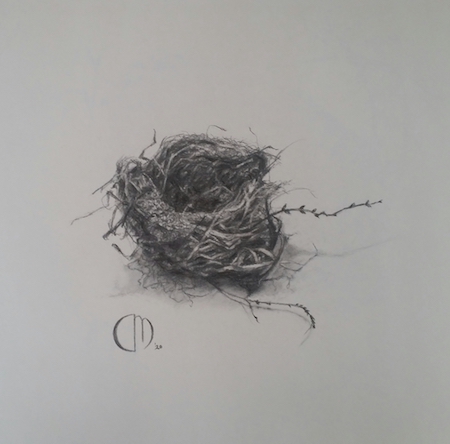 In her artist statement she says, "Inspiration for a piece can come from anywhere, but many of my pieces contain some organic element. I try to connect with a path to finding the beauty in a scene or object. Light is key to my work and I strive to make light push out of the paper towards the viewer in order to help them understand the surfaces and structure of objects, as well as their beauty."
Erin Mellot
Since childhood, Beallsville, Ohio native Erin Mellot has spent most of her free time creating art. While attending college at Ohio University Eastern, she completed every art class available, experimenting with new mediums and deepening her understanding of art.
In her artists statement Erin said, "Having autism has affected my communication and ability to form relationships, but art has helped me overcome these obstacles. Along with God, art has comforted me through many difficult circumstances, and without it, life would be so different. Art has been and will continue to be a special part of my life because it is my voice when I have none."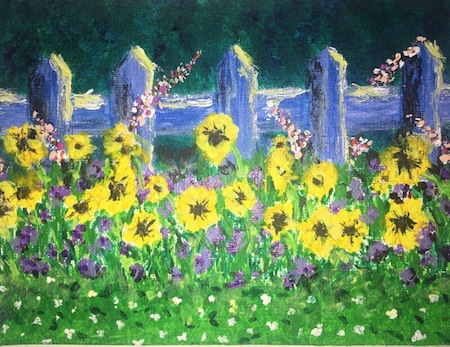 Time

June 1 (Monday) 11:00 am - August 7 (Friday) 3:00 pm
Location

Towngate Theatre

2118 Market Street Wheeling WV 26003
Organizer
Oglebay Institute304-242-7700