8am – 3pm on Non-school Days (Ohio County)
Stifel Fine Arts Center
1330 National Road, Wheeling, WV
(Drop-off is from 7:30-7:45am & Aftercare is available from 3-5pm for an additional fee.)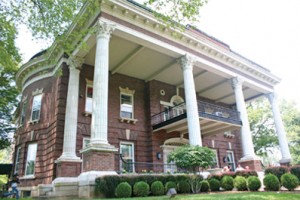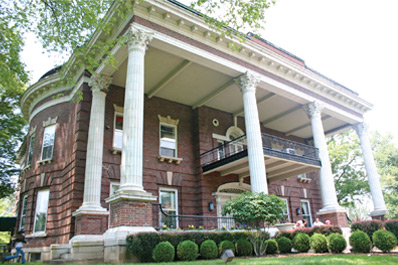 Current Schedule:
Week of September 14-18: Available Mon.-Fri.
Week of September 21-25: Available Wed., Sept. 23 only
Week of Sept. 28-Oct. 3: Available Wed., Sept. 30 only
Week of October 4-9: Available Wed., Oct. 7 only
About Oglebay Institute Enrichment Day Camps
During these challenging and uncertain times in our communities and our schools, Oglebay Institute is committed to providing a safe, well-supervised, supportive place for student learning on non-school days.
Through arts-infused curriculum and nature-based learning, our Enrichment Day Camps enhance fundamental life skills such as creative problem-solving, teamwork, patience, self-confidence, tolerance and collaboration. Programs provide positive social connections and keep kids engaged and motivated.
Students will participate in a mix of active and quiet play and independent and collaborative projects throughout the day. Students will begin the day with a fitness program designed to wake up their bodies and minds. Next, visual and performing arts activities stimulate creative thought and expression. After lunch, recess includes time for unstructured play as well as team-building activities and group games. Outdoor exploration and hands-on nature programs in the afternoon help build science skills and connect kids to the natural world. Students can bring their homework to complete during free time at the end of the day.
Age Groups and Class Limits
Enrichment Day Camps are open to children in grades K-6. Students will be divided into two groups–grades K-3 and grades 4-6. Only 15 students will be admitted to each group, for a total enrollment of 30 kids per day.
What to bring? What to wear?
Lunch labeled with child's name
Water bottle
Clean face covering
Comfortable play clothes
Tennis shoes (For safety reasons, flip-flops and sandals are not permitted.)
Appropriate play clothes & dress for the weather (Nature activities will take place outside and children will be working with paints and other materials that may get on their clothing.)
Drop off and Pick Up
Drop off:
7:30-7:45am at the School of Dance located just behind the Stifel Fine Arts Center
Pick-up:
By 3pm in the side yard of the Stifel Fine Arts Center unless signed-up for the Aftercare Program
Aftercare
Aftercare is available from 3-5pm at the Stifel Fine Arts Center. Cost is $5 per half hour. Parents will be billed for aftercare hours at the end of each week. Please inquire about Aftercare at 304-242-7700.
Cost & Registration
Cost is $35 per student, per day.
Enrichment Camps are offered on Ohio County Schools' non-school days. Kids can attend a single day or multiple days. Cost is per day.
Students must be registered in advance and have camper information forms and a health form on file. (No later than 3pm the day before.) No walk-ins will be admitted.
Register by calling 304-242-7700 or online below. No refunds will be granted for cancelations or no-shows.
Register online:
Health Form
Camper information forms and a health form must be completed PRIOR to arriving at day camp. (No later than 3pm the day before.)
A link to the forms will be included in your confirmation email, which is sent directly after you register your child for camp. You can also download the form by clicking the link below.
Forms can be returned by email, by fax to 304-242-7747 or dropped off at the Stifel Fine Arts Center 9am-5pm Monday-Friday or 10am-4pm Saturday.
Forms will NOT be accepted on the day your child arrives for camp. If forms are not submitted prior to arrival, your child will not be admitted to camp.
If your child attended Oglebay Institute summer day camps in 2020 and already has forms on file, you do not need to complete new forms unless anything has changed. For questions or to verify that you have forms on file, please call the Stifel Fine Arts Center customer service desk at 304-242-7700.
Financial Assistance
Giving everyone an opportunity to participate in our programs is at the core of our mission. Thanks to the generous support of our corporate and community partners, funds are available to help those in need.
Click here to apply for financial assistance for OI Enrichment Day Camps.
Health & Safety

Our safety protocols have been in place for months as we served hundreds of kids during our annual summer camps. Here's what you can expect:
Masks and Social Distancing
Face coverings are required (indoors and outdoors) when 6 feet of social distancing cannot be maintained. People with health conditions that prevent individuals from safely wearing a face covering are exempt from this order; however, a doctor's excuse is required. Face coverings are required during all performing arts activities when children are speaking and singing.
Screening
At drop off, children will be temperature-checked and we will ask parents a set of questions about their recent health.
Hygiene and Cleaning 
Our team will be regularly cleaning facilities, throughout the day and overnight.
Handwashing breaks will be built into the schedule. In addition, hand sanitizer stations are located throughout the buildings.
We will keep parents updated on key decisions regarding changes to our programming and safety protocols. We will be adjusting protocols as required per CDC and state and local health department guidelines, so we ask in advance for your patience as processes change accordingly.