This exhibition has been postponed due to the COVID-19 outbreak. Check back soon for rescheduled dates.
Freedom in Motion is an all-media exhibition that can include drawings, paintings, photography, video, assemblage pieces, pottery and more that use bicycles as subject matter. Artwork made from bicycle parts, as well as custom fabricated bicycles, are also eligible for submission.
This is a juried exhibition. Artists may submit up to three works for the application fee of $25. The work must fit within the theme of the show and regulations for display.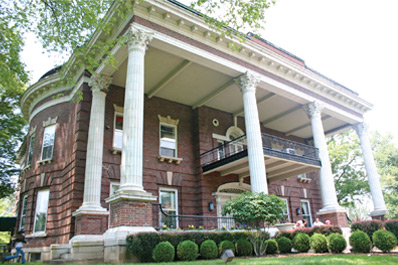 Eligibility:
Open to all artists working in any media.
Awards:
Monetary awards for 1st, 2nd, and 3rd places will be awarded.
Dates:
Submission deadline: TBA
Notification of jury results: TBA
Accepted works received: TBA
Exhibition opens: TBA
Opening night reception: TBA
Exhibition closes: TBA
Procedures & Requirements:
A nonrefundable $25 entry fee entitles an artist to submit up to three entries. You will be prompted to pay the $25 entry fee upon completing the application.
All works will be submitted online using the form on this page.
A 30% commission will be retained on work sold through the exhibition. West Virginia sales tax of 7% will also be charged. This applies to all work and merchandise sold at the exhibition.
All entries for wall hanging must have a stable wire hanger or necessary hanging hardware.
Entries will be subject to reproduction for catalog, newspaper, promotional, and documentational use.
Entries must be structurally sound to withstand the rigors of public presentation. The Stifel Fine Arts Center will not ensure entries deemed unstable or unacceptably fragile. Entries in question will be accepted for jurying only if the artist signs an insurance waiver. Other works will be insured while in the possession of the Stifel Fine Arts Center.