On Saturday, December 16 at Oglebay Institute's Towngate Theatre, join members of The Bridge and Tunnel Collective and some very special guests for a holiday revue for all ages.
The concert will certainly put you in a festive mood as multiple local musicians take the stage, performing holiday classics as well as lesser known seasonal songs. The show will feature the yuletide talents of Mr. Fancy Pants, Joshua Lee, M Iafrate & The Priesthood, Weird Lightning, and bedtime. Special guests Ezra Hamilton, Adrian Niles, Matt Heusel, Joe Zelek, R.J. Gaudio, and Chelsey Keding will join these acts as well.
We spoke to several of the acts about what we can expect from the show and what inspires them at this holiday time.
Mr. Fancy Pants
Towngate Theatre: What can we expect from Mr. Fancy Pants at the show?
Mr. Fancy Pants: Mr. Fancy Pants has always considered itself to be the Santa Claus of the Ohio Valley music scene. We bring the goods and eat all of the cookies. We'll probably end up being loud, probably too loud. Also, a certain amount of energy that borders on obnoxious.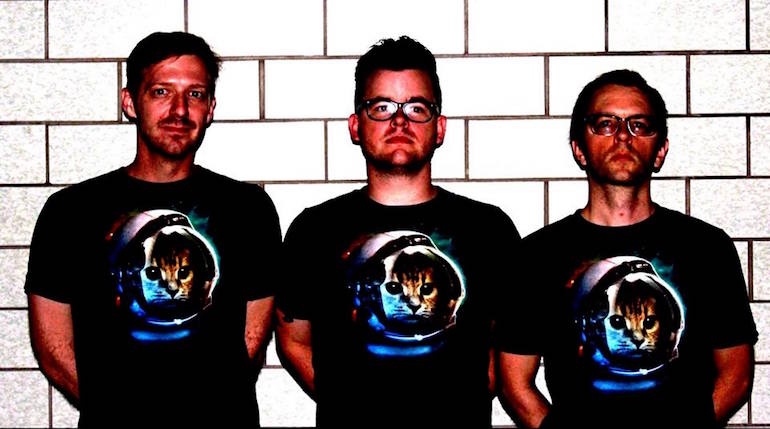 Towngate Theatre: What type of music will Mr. Fancy Pants be playing?
Mr. Fancy Pants: We will be playing what is hands down the best Christmas song of all time, Darlene Love's "Christmas (Baby Please Come Home)."  Also, we'll be playing Christmas tunes by Tom Petty, Slade, and Chuck Berry. We'll have several guest appearances by some of the area's most talented musicians.
Weird Lightning
Towngate Theatre: How would you describe Weird Lightning?
Weird Lightning: We want to make music that sounds different from what you would normally find in the Ohio Valley. We're still green and fall between genres but we focus on electronic sounds. We like a lot of music so just come see for yourself and then tell us what you think we sound like.
Towngate Theatre: What type of music will Weird Lightning be playing?
Weird Lightning: We play synthesizers and guitars over computer beats and sounds. For this show we have a sample of sleigh bells on every song because that's Christmas! We're covering an eighties classic and a couple of deeper cuts, but I don't know if we should say anything more.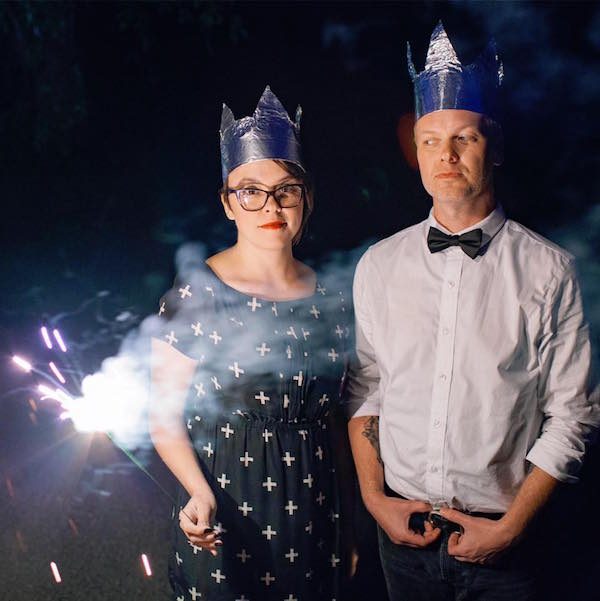 M Iafrate & the Priesthood
Towngate Theatre: What can we expect from M Iafrate & The Priesthood the show?
Michael Iafrate: We have wanted to do this kind of holiday show at Towngate for a while now, and it worked out this year. We have in mind something like "The Last Waltz." Like last year's Bridge + Tunnel holiday show, we wanted this one to benefit the community in some way, especially those most in need in our community. This year, Bridge and Tunnel's proceeds will go to Catholic Charities West Virginia (CCWV), and Towngate will also make a donation. We also encourage people to bring food and supplies to help CCWV's Neighborhood Center on 18th Street.
Towngate Theatre: What type of music will you be playing?
Michael Iafrate: Looking over the list, the majority will be holiday songs of a more contemporary variety rather than carols, though there are a few exceptions. There will be a few carols and even a couple original songs. You're likely to hear tunes from some of your favorite artists.
Towngate Theatre: What does the holiday season mean to you?
Michael Iafrate: I agree with the way a theologian friend of mine puts it, that Christmas, at least, has "candy-coated and Disneyfied" and turned into the high holy season of consumer capitalism. Even most attempts to remember "what Christmas is all about" are comforting mainly to middle and upper-class sensibilities. I try to celebrate Christmas against Christmas, if that makes sense. To me, Christmas and most other holidays of this season are not for the rich. They are celebrations the rich cannot fully understand, as they celebrate light coming into the darkness of our world, into the darkness of injustice, hate, and oppression. They are celebrations not just of love in a vague sense, but a radical love that comes first to the poor, the stranger, and the excluded. They are celebrations of a new world coming to birth against the one constructed by the Herods of our world.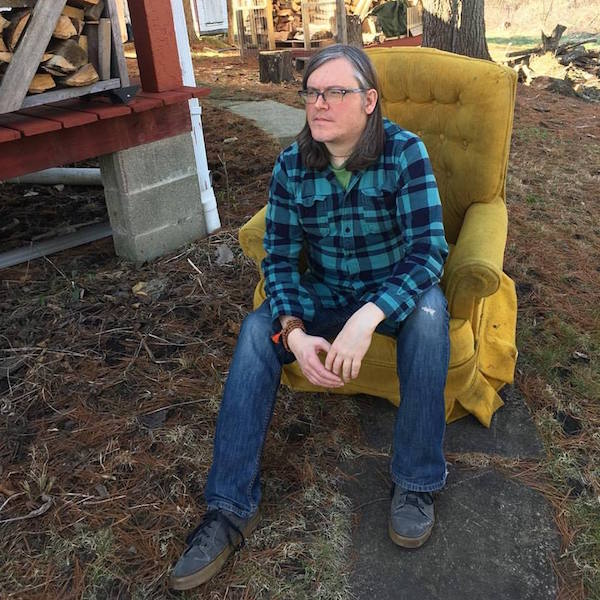 Towngate Theatre:  What is some of your favorite holiday music?
Michael Iafrate:  My favorite holiday music includes classic carols and songs that have retained something of the radical message of the season, songs like "O Holy Night" (a few verses in). I have recorded a number of them over the years. I also like contemporary songs that point to the same thing. My favorite Christmas song is "The Rebel Jesus" by Jackson Browne, which I recorded a few years back, and will play at this show.
bedtime
Towngate Theatre: bedtime is making their debut at the show. What type of band is bedtime?
bedtime: We are really interested in creating atmospheric sound with bedtime and have found some inspiration in ambient and 'shoegaze' style music. Music from the likes of Low, Brian Eno, and especially Mazzy Star have been in heavy rotation lately among us.
Towngate Theatre: What can we expect from bedtime at the show?
bedtime: Without ruining the element of surprise, we are working on our own arrangements of a couple Christmas classics that draw on our own influences. Hopefully it gives a unique spin and a new interpretation to these songs.
Helping others during the holiday seasoon
All of The Bridge and Tunnel Collective's proceeds from this holiday show will benefit Catholic Charities West Virginia's 18th St. Neighborhood Center. In addition, guests will have an opportunity to donate further to Catholic Charities either monetarily or through donation of supplies.
In addition to healthy non-perishable food items, Catholic Charities is in particular need of the following non-food items: bath soap (travel size and larger), diapers (especially sizes 4 and 5), deodorant, lotion (travel size and larger), female sanitary products, toothpaste/toothbrush, shampoo/conditioner (travel size and larger), shaving cream, razors, bleach, dish detergent, hand soap, laundry detergent, Pine Sol, and toilet paper.
Get Tickets
The show takes place Saturday, December 16, 2017 at 8pm. Tickets are $10 and can be purchased online at www.oionline.com/events or by calling 304-242-7700.
Seating is limited.
Adult beverages will be available for purchase. An after party will follow the show with Nail City Record selling and spinning vinyl records.