WHEELING, W.Va. (March 28, 2016)- – A staple of Oglebay Institute's art exhibition season, Crosscurrents is now open at OI's Stifel Fine Arts Center. For more than 30 years, this annual exhibition has attracted some of the finest artwork from the tri-state region.
The multi-media exhibition features 85 pieces from 56 artists and can be viewed free of charge through May 20.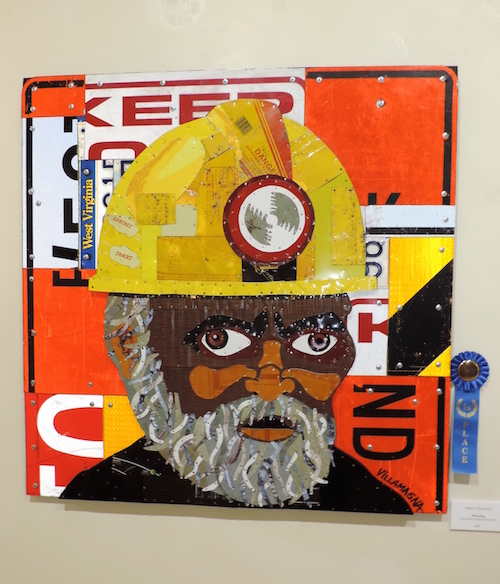 Each year artists who reside within an 80-mile radius of Wheeling submit hundreds of works and vie for a chance to exhibit in this show. Jurors choose the works for the exhibit and award cash prizes to winning artists.
Winners for Crosscurrents 2016 are: Robert Villamagna, first place, for his mixed media piece "Moondog;" Ed Green for his wood piece "Out of the Woods' and Cecy Rose for her conté drawing "Samara." Four artists received honorable mention ribbons for this year's exhibition. They are: Hannah Wilson, Greg Starr, Elizabeth Hestick and Betsy Cox.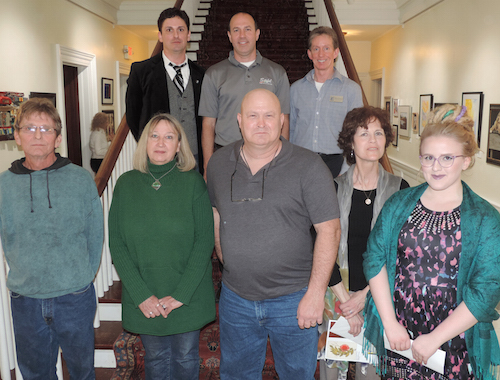 This year's juror is Dylan Collins, assistant professor and sculpture program coordinator for the School of Art and Design at West Virginia University.
Collins noted that the quality and variety of works submitted is a testament to "the vitality of our region's artistic activity."
"All major genres of creative expression, including figurative works, sculptural assemblage, landscape and still life painting, gestural abstraction, multi media pieces, photography, ceramics, and printmaking, were well represented in these initial submissions," Collins explained. "In narrowing this field, my goal was to present a well-rounded grouping, selecting the best examples from each of these genres. The resulting Crosscurrents exhibit is comprised of artworks that, in my opinion, have the most compelling narratives, the strongest attention to details, and the most thoughtful expression of craftsmanship.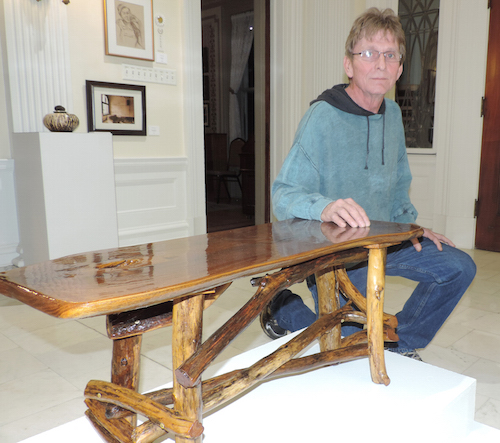 United National Bank partnered with Oglebay Institute to present the 2015-2016 season of art exhibitions at the Stifel Center and is proud to take an active role in support of art in the Upper Ohio Valley.
A complete list of artists with works selected for Crosscurrents 2016 are as follows: Mary J. Moore, Gary Henzler, Elizabeth Hestick, Monica Mull, David John Mega, Robert Morris, Clare McDonald, Patricia Jacobson, Jill Jarom, Gina T. Judy, Tiana Knowlton, Calvin Matzke, Robert B. Musick, Jean Och, Bernie Peace, Rachel Ponzani, Suzanne Polinski, Hannah Wilson, Pete Wildey, Brian Warmuth, Stephen Glykas, Jonathan Walsh, Sarah Wood, April Waltz, Sharon Harkness, Ed Green, Lawrence C. Graham III, Jean C. Graham, Anne H. Foreman, Kevin Dalton, Betsy Cox, Patricia Corder, Connie Clutter, Daniel Ceron, Amanda Carney, Jacob Bucy, Michele Binegar, Charlene Bernardi, Kala Bassa, Laura Andreini, Lynn Anderson, Bobbi Priebe, Jessica Reger, Christine Rhodes, Janet Rodriquez, Jeannine Romano, Cecy Rose, Robert Sako, Paula Siebieda, Mary Ann Snyder, Saundra L. Sofia, Greg Starr, Georgia Tambasis, Tom Thomas, Nancy Tirone and Robert Villamagna.
Crosscurrents 2016 can be seen free of charge from 9 a.m. to 5 p.m. Monday –Friday and 10 a.m. to 4 p.m. Saturdays through May 20. Evening hours are dependent on classes and special events. Please call 304-242-7700 for more information. Many of the works on display can be purchased.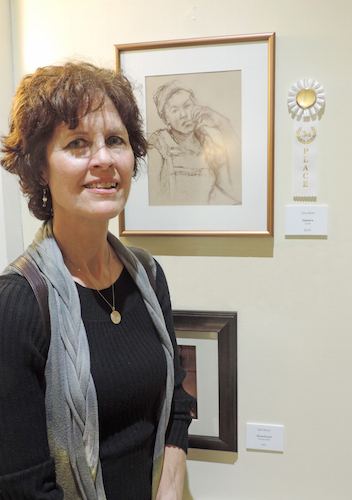 Located at 1330 National Road in Wheeling, Oglebay Institute's Stifel Fine Arts Center is conveniently located just off exit 2B of 1-70. Also a teaching facility, the Stifel welcomes students of all ages to its ongoing classes in art, crafts, dance, fitness and more.
Part of the Helen B. Gaither Exhibition Season, Crosscurrents 2016 was also made possible through the generous support of the members of the Institute as well as with financial assistance from the West Virginia Division of Culture and History and the National Endowment for the Arts, with approval from the West Virginia Commission on the Arts.