Are you a busy parent looking for fun and educational activities for your children during the holiday break from school? Oglebay Institute can help.
Take advantage of daytime holiday camps being offered at OI's Stifel Fine Arts Center and Schrader Environmental Education Center.
Kids Create Holiday Inspired Art at Stifel
Holiday Art Camps take place from 9 a.m. – 3 p.m. Thursday, December 21 and Friday, December 22 at the Stifel Center. Kids will create a variety art projects to keep for themselves or give away as gifts. Projects are creative, holiday-inspired as well as age appropriate. They'll make different projects each day. They'll have fun exploring the historic Stifel Mansion, too.
Cost is $35 per day, and members of Oglebay Institute receive a discount. OI provides all the materials, but children must bring a bag lunch.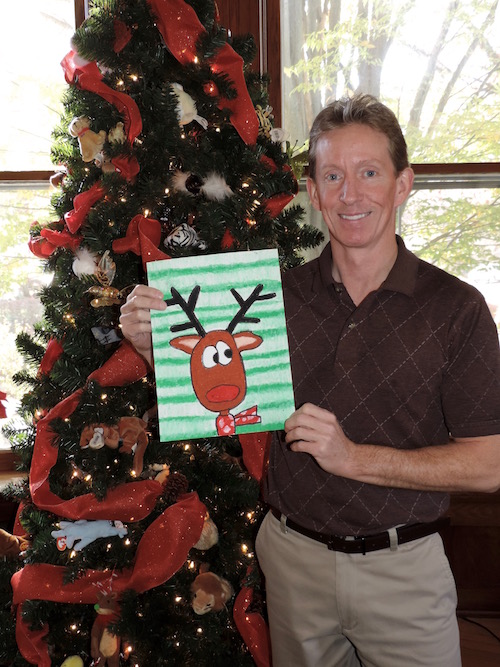 Kids Explore Nature at the Schrader Center
Give your kids the outdoor time that they crave at the Schrader Center. School's Out Child Care takes place at OI's Schrader Center from 9am – 4pm. December 27, 28 & 29.  Parents can enroll children for a  full day or half day.
They'll play nature games, explore the forest, meet with the Schrader Center's animal ambassadors, build forts, and roast marshmallows around the fire. Kids should dress for the weather and bring a bagged lunch if staying for the full day.
Cost is $30 for full day and $20 for half day. Multi-child discounts and pre and post care are available. Members of Oglebay Institute receive a discount. Different themes are offered each day.
•December 27: Who's Hibernating?
Many animals experience some kind of hibernation throughout the winter. We'll learn about black bears, chipmunks, and other animals that curl up and sleep away the cold, snowy days, and then take our own hibernation break around the campfire with some hot cocoa.
•December 28: Active Animals
Not all animals curl up and sleep away the winter. Many animals stay active all year long, even through the long, cold days of the winter. We will hike through the snowy forest looking for animal tracks, and learn about the white-tailed deer, turkeys, squirrels, and other active winter animals.
•December 29: Hunt for the Yeti
We will read the book "Dear Yeti," a delightful story about surviving in the winter forest, and then head out on the trails to see what we can find. We'll discuss the folklore of the Yeti, compare some of the large mammals that live in WV, and learn some survival skills along the way.
Reserve Your Spot
Reserve a spot for your child in Oglebay Institute's Holiday Art Camps at www.oionline.com or you can call  304-242-7700.
To reserve a spot at the Schrader Center programs, you must call 304-242-6855.
Oglebay Institute offers hundreds of programs, workshops and classes in nature, history, art, dance and theater for children, teens and adults.  Winter classes begin January 7. For a complete class schedule, visit www.oionline.com.