This Saturday, November 4, the Crazy 8s will take the stage at Oglebay Institute's Towngate Theatre at 8pm for an evening of improvisational comedy that is certain to make you laugh.
The troupe is made up of high-school and college-aged thespians who perform without a script, using only their imaginations, their adrenaline, and the suggestions that come from the audience members.
One of the performers in the group is Wheeling native and freshman at The Linsly School, Holden Farnsworth. We asked Holden eight questions about his involvement with the Crazy 8s.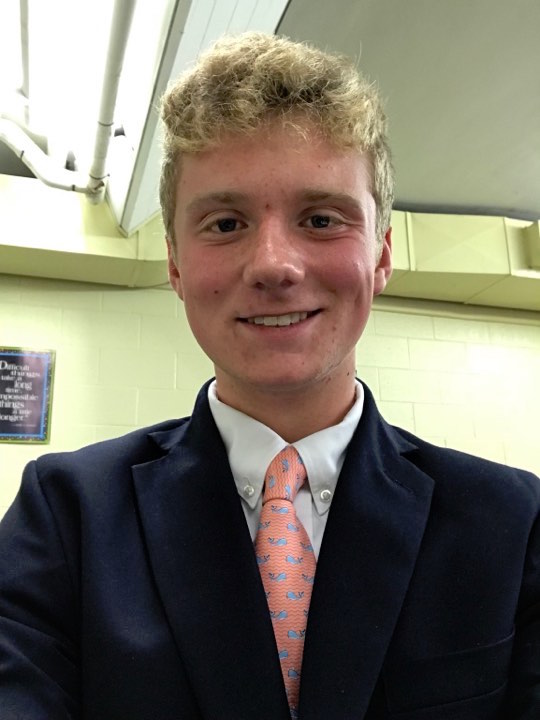 Why did you get involved with Improv?
My friend Vivian had been telling me, for a long time, about this group at Towngate. She said it was an improvisation group and told me that the people in the group were the best, and it was a lot of fun. I finally decided to check it out and was hooked.
What is your favorite Improv game?
"Should've Said" – All of improv is fast-paced and spontaneous, but I like the added unpredictability of the bell in this game and the opportunity to totally switch up the direction of a scene by changing one line.
What do you like about Improv?
The fact that everything is made up completely on the spot. This makes for some really funny moments. Also, it's really a "team sport." You really have to know and trust the other performers. It's a high adrenaline kind of performing—very "in the moment." You have to really concentrate and think fast. Given a choice, I'd rather speak off the cuff rather than memorize or repeat something.
What is one of your favorite moments from Improv?
Hmmmm???? There are so many! How to choose just one? We have a lot of inside jokes, so the audience gets one meaning but then there's a whole other layer for us.
When you're not doing Improv, what do you like to do?
I'm a big gamer. I love making YouTube videos, hanging out with my girlfriend, golfing, skiing, movies, music, petting my dog, eating mac'n'cheese…all the standard stuff.
What's the hardest thing about doing Improv?
Keeping the conversation going and remembering the audience are sometimes problems for me. Sometimes I'm so focused on keeping the scene going—you know, what to say or do next—that I forget to stay upstage or turn out. It's still performing.
What skills do you think Improv gives you that are useful in everyday life?
Well, to be good at improv, you really have to know about a lot of stuff. The more you know about lots of different topics, the more you have to work with. It also requires teamwork, good listening and speaking skills, thinking on your feet, confidence and adaptability. What's best, though, is it reminds me to look for the humor in any situation and do what I can to make people happy.
Vanilla, chocolate, strawberry or anchovy?
Chocolate. Hands down. Anchovy?!?! Really?!? I'm not even gonna go there.
GET TICKETS
Tickets for the show this Saturday, November 4 are only $5 and on sale now. Purchase in advance at OIonline.com or by calling 304-242-7700. You can buy tickets at the door, too.