Oglebay Institute president Danielle McCracken appointed Molly Check as director of the Schrader Environmental Education Center, one of six facilities operated by the regional arts, nature and cultural organization, located in Wheeling, W.Va.
Check, a Pennsylvania native, began her employment at Oglebay Institute April 1.
She has more than 10 years experience in environmental education and nonprofit management, including a strong record of program and curriculum development for public and school programs for all ages, hands-on instruction, budget management, operations management, securing grant funding, marketing and volunteer recruitment, training and management.
Check was most recently employed as education director at the Denison Pequotsepos Nature Center in Connecticut. Prior to that she worked at the Pocono Environmental Education Center and McKeever Environmental Learning Center in Pennsylvania and Eagle Bluff Environmental Learning Center in Minnesota.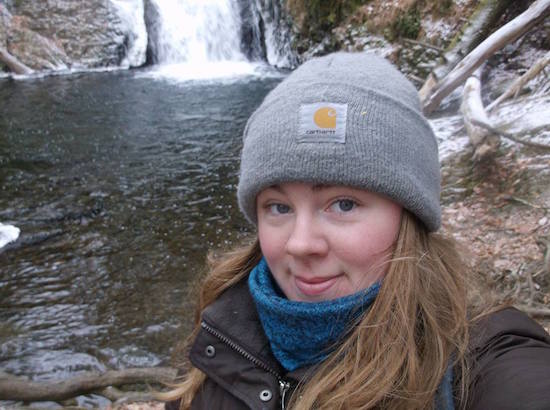 "Molly brings a great deal of experience in environmental education curriculum development for all ages as well as management experience at nature centers similar to the Schrader Center. We look forward to her perspective and new program ideas. Her knowledge, passion and dedication will guide the Schrader Center's continued success," said Oglebay Institute president Danielle McCracken.
Check holds a bachelor's degree in environmental education and a K-12 teaching certificate from Slippery Rock University. She has author nature articles for "Milford Journal" and presented at the New England Environmental Education Association conference.
Originally from Warren, Pennsylvania, she is very excited to be back in the hills.  She loves to explore the natural world and learn as much as possible about the local flora and fauna of the area.  She's passionate about botany, ornithology, astronomy, mycology and wildlife biology.
About OI
Oglebay Institute is West Virginia's oldest arts, culture and environmental education organization. The Institute operates six facilities in the Wheeling area: The Schrader Environmental Education Center in Oglebay Resort; the Mansion and Glass Museums also in Oglebay; the Stifel Fine Arts Center and the School of Dance, 1330 National Road; and Towngate Theatre and Cinema, located at 2118 Market St. Oglebay Institute also operates Terra Alta Mountain Camp in Terra Alta, WV.
About the Schrader Center
Oglebay Institute's Schrader Environmental Education Center is a regional showcase for green architecture and environmental awareness. Its mission is to create opportunities to celebrate and study the natural world by providing quality, hands-on instruction through classes, school programs, camping experiences, interpretive exhibits and public events throughout the year.
For more information, visit Oglebay Institute on the web at oionline.com.