Find your "Kiss Me I'm Irish" t-shirt. Then, join the Irish and Irish-at-heart to celebrate St. Patrick's Day in Wheeling at Oglebay Institute's Stifel Fine Arts Center.
If you're tired of celebrating St. Patrick's Day by standing around a crowded bar drinking light beers with green food coloring, grab your friends and join us at our annual Irish beer tasting event Saturday, March 17.
We transform the Stifel Mansion into an Irish pub, and they'll be plenty of  Irish-inspired fun.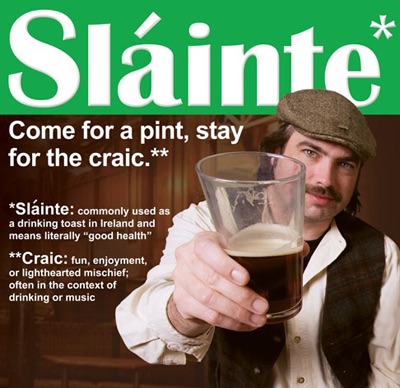 So much more than a tasting…
• Enjoy generous supplies of Irish ales, IPAs and stouts.
• Savor a buffet of Irish-inspired foods, too, provided by Ye Olde Alpha.
• Music by Wheeling's Gallowglass will knock the moss off your Blarney Stone!
• And you'll hang out in one of the coolest old mansions in Wheeling!
Join us Saturday, March 17 at Oglebay Institute's Stifel Fine Arts Center. Festivities  kick off at 6:30 p.m.
Get Tickets
Admission is $35 and includes all food, drink and entertainment.  Members of Oglebay Institute receive a discount.  Register online or call 304-242-7700.  Seating is limited.