Photographer Angelo Merendino will discuss his internationally recognized photo-documentary, "The Battle We Didn't Choose – My Wife's Fight with Breast Cancer," at 6pm Thursday, March 7 at Oglebay Institute's Stifel Fine Arts Center. The program is part of "The Art of Healing" exhibit and lecture series.
The program is free and open to the public, but reservations are requested. You can make reservations online or call 304-242-7700.
Merendino and his wife Jennifer were married in 2007. Five months later, Jennifer was diagnosed with breast cancer at the age of 36. Over the next four years she endured a double mastectomy, chemotherapy, radiation and reconstructive surgery. Jennifer died in December 2011.
Committed to showing the human face of her ordeal, Jennifer invited her husband to photograph her throughout her treatment. His photo-documentary, "The Battle We Didn't Choose – My Wife's Fight With Breast Cancer," has received worldwide recognition. Intimate, honest and moving, his photographs offer viewers a look inside the day-to-day life of a young couple facing breast cancer together.
For some, the photos depict loss and death. For others, including Merendino, they tell a story of life and love.
The New York Times and USA Today along with various online news outlets have featured Merendino's work. He has exhibited his photographs in New York City, Washington D.C. and Rome, Italy.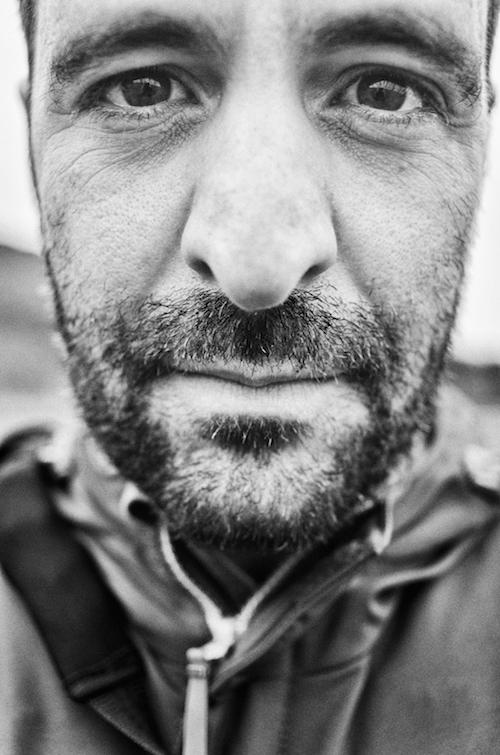 "The Art of Healing" exhibit, on display at Oglebay Institute's Stifel Fine Arts Center, currently features Merendino's work. You can see the exhibit now through April 19. The exhibit includes drawing, painting, photography, sculpture and written word from artists from throughout the United States and explores various ways art can be used in the healing process.
"The Art of Healing" Lecture Series
The accompanying lecture series provides resources and social support for those affected by cancer. Special guests include artists featured in "The Art of Healing" exhibit, oncology experts, social workers, art therapists and cancer patients and their families.
Programs take place at 6pm every Thursday during the exhibit at the Stifel Fine Arts Center. All programs are free and open to the public.
Other upcoming lectures include:
Thursday, March 14: "The Face of Cancer" Photo Presentation
Fine art photographer and cancer survivor Pete Wildey presents a powerful portrait series coupled with a positive narrative that will change the way you view cancer patients.
Thursday, March 21: Renee K. Nicholson
Creative writer Renee K. Nicholson will discuss her work with Narrative Medicine- a medical approach that utilizes patients' individual life stories to improve treatment experiences. Nicholson will share her experience working with Wheeling native Lacie Wallace.
Thursday, March 28: Art Therapy Panel
A panel of art therapists will discuss the healing benefits of using art to cope with illness.
Thursday, April 4: Exploring Your Inner Landscape: Yoga & Sound Bath
Chelsey Keding and Lindsay Schooler will present a therapeutic session that combines soothing musical and energy medicine with movements and introspective visualization. All levels. All are welcome.
Thursday, April 11: The Bodice Project Artists
Get an in-depth look at "The Bodice Project" from the artists who created this uplifting and sensitive sculptural exhibit.
Thursday, April 18: Lacie Wallace Benefit Auction
Presented by the Independent Artist Group, this special auction will feature pieces done of Lacie Wallace during modeling sessions over a two-year period and throughout her battle with colon cancer. Proceeds will benefit the education funds of Lacie's two daughters, Rozzalin and Zuzu.
For more information on "The Art of Healing" exhibit and lecture series, please call 304-242-7700 or visit www.OIonline.com.