Towngate proudly supports live music in Wheeling! Some of the region's most versatile and entertaining musicians perform on the Towngate stage on select weekends throughout the year.
Saturday, February 18, Wheeling's own Black Slaney takes the stage at 8 p.m. to play a rousing mix of traditional Irish folk and acoustic music.
Named after southern Ireland's famous river, Black Slaney is where rowdy, Irish punk and roots, like The Pogues and Flogging Molly meet traditional folk balladeering.
The all-acoustic format features Matt Smith on tenor banjo, Greg Miller on fiddle, Jim Simpson on mandolin, Erin Huffman on vocals, and Matt Heusel on guitar.
Smith, known to local music fans for his bass playing in Rev. Smitty & the Backsliders along with his friend Miller, founded the band with Heusel for a St. Michael's parish St. Patrick's Day gig a few years back. Miller and the beautiful-singing soprano Huffman joined their friends, along with excellent picker Simpson.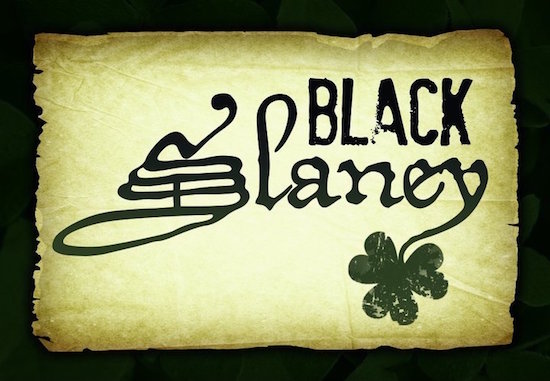 "All the members trace family roots back to Ireland, so they feel the music. They also look forward to the gigs being a traditional 'real good time'," Matt said.
"These musicians are some of my greatest friends, and I'm fortunate to be playing with them," said Matt. "The music we play has always been warm and welcoming. It tends to bring people together, and just like Ireland, it's opened its door to old friends far and wide."
Matt said newcomers to the band are welcomed heartily. Offerings range from folk IRA protest songs to rowdy pub songs.  They play originals, too. You'll hear the band's  soon-to-be-single, "By the River Bridge," an ode to its Wheeling roots.
Cheers!
You can now buy a brew or a glass of wine during Towngate concerts! Non-alcoholic beverages are available, too, if that's more to your liking.
GET TICKETS
Tickets for the show are $10/$8.50 OI members.  Purchase in advance online or by calling 304-242-7700. You can buy tickets at the door, too.