WHEELING, W.Va. (March 4, 2016)- – -Oglebay Institute's Towngate Theatre continues its 2015-16 season with a production of Mary Chase's Pulitzer Prize-winning play "Harvey." Directed by John Reilly and featuring a very talented cast of community theater veterans, the show opens March 11 and continues for two weekends.
"Harvey" is a comedy about Elwood P. Dowd and his companion, Harvey, a six-and-a-half foot tall invisible rabbit. Dowd's sister, Veta, is worried that if she does not get him committed he will ruin the family's social reputation. When she brings him to the sanitarium she is mistaken for a patient and is admitted instead. As the doctors try to right their wrongs, everyone begins to realize that Harvey may be more real than they ever anticipated.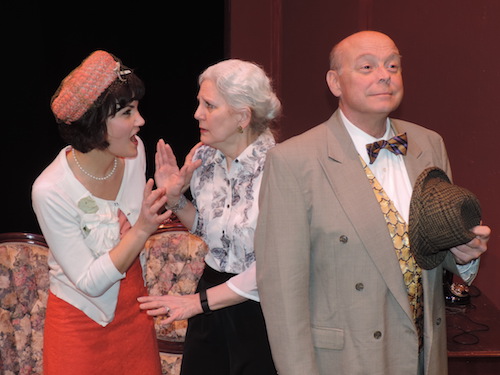 Mary Chase, an American journalist and playwright, wrote "Harvey" in 1944. The play premiered on Broadway later that year and became one of the longest running shows on Broadway after nearly four and a half years of performances. Chase won a Pulitzer Prize for "Harvey" in 1945.
Rob Garrison stars as Elwood, and Cathie Spencer portrays Veta. Other cast members include: Kim Brown, Meghan Ross, Bryan Braunlich, Evan Oslund, Karissa Martin, Justin Swoyer, Frank Wilson, Dee Gregg and Vincent Marshall.
Housed in the former Zion Lutheran Church, Oglebay Institute's Towngate Theatre is an intimate and informal venue in the heart of Wheeling's Centre Market District, offering year-round entertainment ranging from community theater and children's theater to comedy and improvisation to live music and cinema.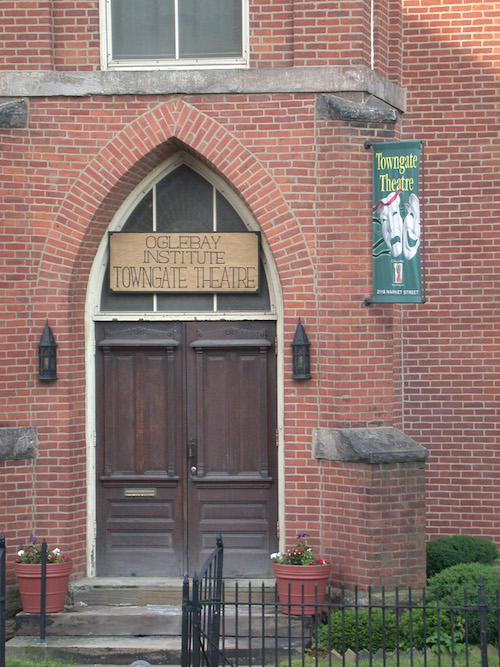 "Towngate is dedicated to serving diverse audiences through engaging programming and showcasing the work of local actors, directors, playwrights, poets, musicians and filmmakers," said Towngate Theatre director Tim Thompson, "Towngate brings together people of all ages and backgrounds to create and experience art onstage and is a cornerstone of creative life in Wheeling."
"Harvey" will be staged March 11, 12, 13 and 18 and 19. Curtain is 8 p.m. Fridays and Saturdays and 3 p.m. Sunday. Tickets can be purchased by calling 304-242-7700, at www.oionline.com or at the door.