One of most amazing things about community theater is that actors give their talent and time so that we can be entertained, moved and inspired. At Towngate Theatre, we are lucky to have a large number of these talented people share their creative skills with us. Some are veterans who have honed their skills and bring a polished craft to their performances. Others are new to the stage, entering the realm of acting with a fresh face and vigor. Jim Showalter is one such actor, one who didn't start acting until later in life.
FROM STEELWORKING TO TOWNGATE TO TELEVISION
Jim was born and raised in Wheeling. He retired in 2014 after working for 42 years for Wheeling-Pittsburgh Steel Corporation. It was then that he decided to try his hand at acting in community theatre.
His first play was in Towngate Theatre's production of "A Christmas Carol" in 2014. Since then, Jim has acted in five other plays at Towngate, including "George Washington Slept Here" and "Charlotte's Web."
Jim said he loves his time acting, especially at Towngate. "I enjoy acting at Towngate because it gives me a chance to try something I always wanted to do. The staff and directors have been so helpful in letting me pursue my dream."
And this dream has even extended to acting on television. Jim recently worked on Hulu's original series, "Castle Rock." Jim was cast as an inmate in the prison on show, which was shot, in part, at the former West Virginia State Penitentiary in Moundsville.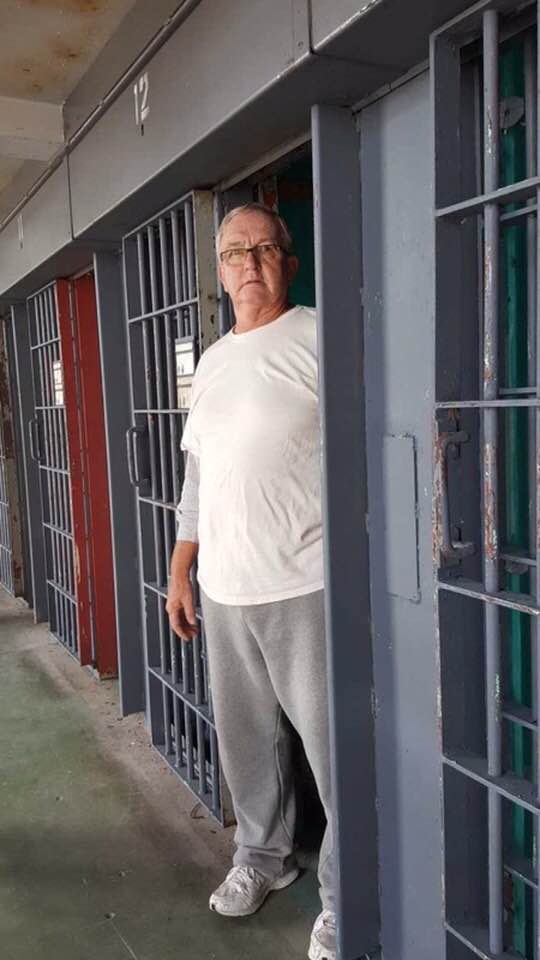 "I worked on Castle Rock for three days at the penitentiary," Jim said. "Acting before the camera was a new experience. It was long, hot days with veteran actors and loads of extras. I would love to try it again."
JIM IN "THE DIARY OF ANNE FRANK"
Jim is playing Mr. Kraler in the upcoming Towngate Theatre production of "The Diary of Anne Frank."
Mr. Kraler, as he was referred to in Anne Frank's diary, was really Victor Kugler, one of the people who helped hide Anne and her family during the Nazi occupation in Amsterdam.
Jim is enthusiastic to be a part of this production. "I like how the show develops the characters and shows how terrible things were with the Nazis," Jim said.
Jim also said that if he was put in the same situation as Mr. Kraler, he would "hope I could do something 'right' like he did." "I don't think I would have had the courage he had in jeopardizing his own wellbeing," Jim added.
When he is not performing, Jim said he likes to golf and exercise when he can, but traveling to see his four grandchildren is his favorite activity.
ABOUT THE PLAY
"The Diary of Anne Frank" is one of the most famous and haunting stories to emerge from the 20th Century. The memoirs of this young Jewish girl, forced to hide in an attic for nearly two years to escape Nazi persecution, are an essential part of how we remember one of the darkest periods of our human history.
GET TICKETS AND SEE THE SHOW
Towngate Theater presents "The Diary of Anne Frank" by Frances Goodrich and Albert Hackett September 21-23 & 28 & 29. Curtain is at 8pm. A 3pm matinee takes place Sunday, September 23.
Admission is $12.50/$11 OI members. Purchase tickets online, by calling 304-242-7700 or at the door, if available.