Children Explore Aboriginal Dot Painting, Paper Quilling, Navajo Weaving and More in Art Classes at OI
Andy is sitting across the table from me, and I have to give him credit: he's the only kid in this class whose mother is beside him. In another two years he'll probably be mortified to be seen in public with me, but for now, at this wonderful age of nine, he enjoys my company. I'm here with him to observe his participation in one of the many art classes offered at Oglebay Institute's Stifel Fine Arts Center.
Arts & Crafts Around the World, taught by Jes Reger, meets on Monday evenings for six weeks during the spring session of art classes. I've recently noticed that Andy has an affinity for art, so I've signed him up for a class that will allow him to explore a variety of techniques. Sometimes he likes to draw; other times he prefers painting. This class, in particular, gives him the opportunity to create unusual art from different cultures, pieces that he might not otherwise be exposed to.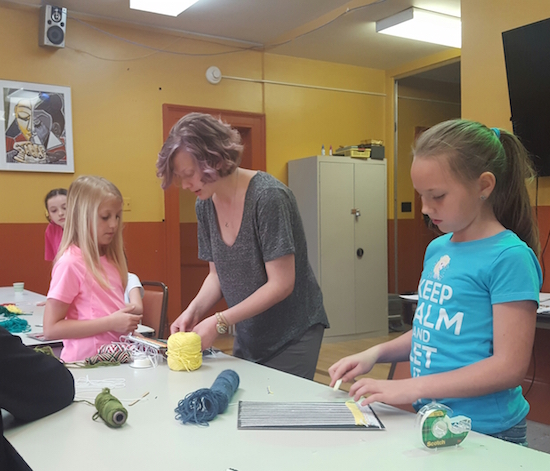 Miss Jes starts the first week with aboriginal dot painting, but it's the second week when Andy really finds his stride. They're paper quilling, an art form that originated with monks and nuns during the Renaissance. The kids use rolled strips of paper to create designs, and the technique requires a bit of manual dexterity. Andy spends the class creating an underwater scene, paying special attention to his crab and jellyfish. Other children create trees, flowers, and animals. In the coming weeks, Miss Jes will introduce her students to Navajo weaving, Mexican repujado metal art, and Japanese sumi-e ink wash painting.
After the first few sessions, my son asks me if he can continue to take these kinds of art classes. We've always enjoyed tumbling at Oglebay Institute's School of Dance, and now that he has grown into a human with the ability to sit still for more than thirty seconds at a time, I'm excited to let him explore the art classes and other offerings at Oglebay Institute.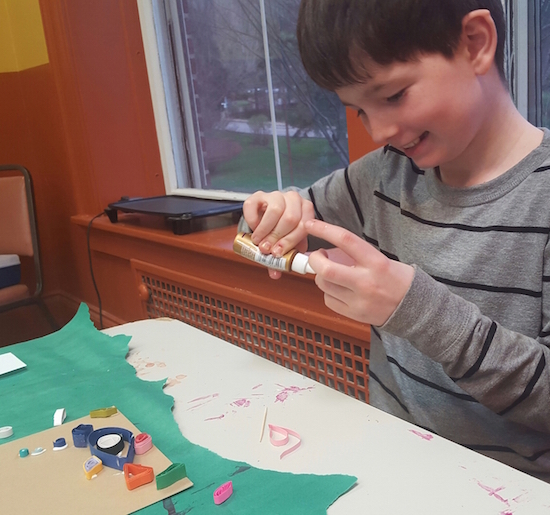 Fortunately, Andy won't have to wait until the fall session to continue. With the arrival of summer comes OI's summer day camp program. Camps are offered not only in art but also in nature, theater, music, and dance, and these categories should cover just about anything your child might be interested in. I remember taking an art camp every summer at Stifel a generation ago. Today's kids still have the chance to attend the Art Sampler camp, or Yay Clay!, both of which offer children a chance to explore things like painting, printmaking, drawing, and sculpture. But if your kids are anything like mine, they've also got more contemporary interests.
I'm talking about Minecraft. You've been listening to your rugrats chatter about it nonstop for quite a while, right? They're completely obsessed. Thankfully OI offers a Minecraft camp where they can connect with other children who are equally obsessed. Similarly, young ones will find camps like Monster High, Hogwarts, Pokémon, Legos, and Dr. Who. This isn't their mother's traditional art camp any longer.
Young performing artists will enjoy camps at Oglebay Institute's Towngate Theatre like Tim Thompson's Improvisation and Acting Camps. Walt Warren offers Musical Theater Camp and Children's Chorus Camp. All of the performing arts camps conclude with a performance: a play, or a musical, or a fable. Dance camps cover everything from classic pointe to hip hop to acrobatics. I'm particularly intrigued by the Wizard of Oz Musical Camp led by Cheryl Pompeo and Kim Kafana.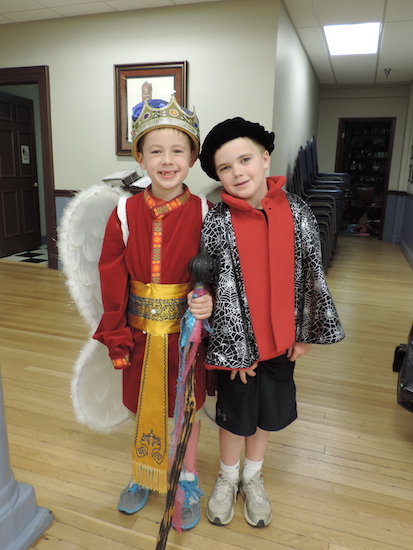 OI's Schrader Environmental Education Center offers a nature camp series. Kindergarteners can participate in Superhero Science or Finding Nemo, among others; older children can go Crazy for Cicadas during this 17th year of the famous insects' life cycle, or celebrate the world of Tom Sawyer's imagination. OI offers camps for every age, from preschoolers to high schoolers.
We look forward to the arrival of the Oglebay Institute camp brochure each spring. In fact, my boys are so determined to attend area camps every week of the summer that I have to create a spreadsheet to keep track of it all. My younger son, Benjamin, jumps at the chance to attend Miss Jes's Star Wars camp while Andy leans toward a week of pottery work. As of the writing of this blog, they still cannot decide which nature camps to attend. In fact, on the day when his brother was born, Andy spent the morning happily sifting through owl pellets at the Schrader Center. We have a long tradition of camp attendance.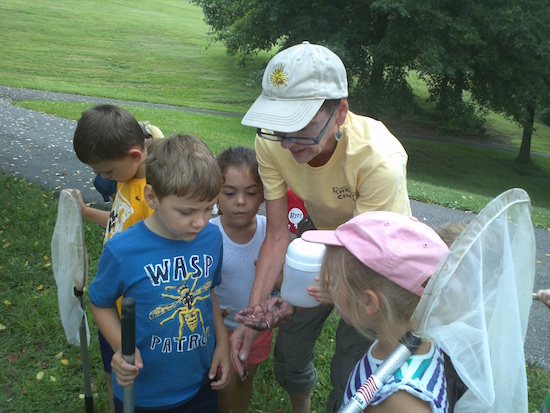 But here in Miss Jes's art class, Andy is still focused on his paper quilling. By the second class, the students have become friends. They encourage each other and offer suggestions and enthusiasm. "We love your crab," his new friends tell Andy. He beams.
"I'll definitely be back," he tells Miss Jes. "What else are you teaching?"
(Author, Laura Jackson Roberts)