Mary Ann Abraham
Molly Aderholt
Bonnie Anderson
Tom & Chris Anthony
Judith Aracich
Kasey Bailes
Judge John Preston Bailey
Jo Anne Bala
Erin & Brendan Ball
Bruce & Mary Bandi
The Banyas Family
Andrew Barger
Laura Barry
Carol Bell
Jessica Benedict
Kelly Bettem
Amaninder Bhullar
Mr. & Mrs. Doug Bissett
Stuart & Stephanie Bloch Memorial Fund
Jesse Blount
Michael & Stella Boldrick
Ann Bopp
Brian Boso
Mollie Conrades Bouldin
Irene & Thomas Bowers
Margaret A. Brennan
G. Allan & Elizabeth Brown
Lynn Buch
John & Alana Buracchio
Emily Hart Burchfield
Tom Burgoyne
Beverly Burke
Stephen & Raina Burke
Linda L. Campbell & Allan Boyd
Saun Capehart
Carl Carenbauer
Andrew Carr
Mr. Richard H. & Mrs. Laura Carter
Robert & Claire Caveney
James B. Chambers Memorial Foundation
Audrey E. Ciripompa
Jack E. Cisney
Citywide Insurance & Real Estate
Chris & Darcy Clark
Leonard C. Clark
Douglas & Crystal Clatterbuck
Joe Coleman
Mr. & Mrs. Henry Lafayette Collins, III
Mrs. Wilma L. Collins
Erica Conti
Louise & Clark Coulling
David & Jennifer Croft
Kate H. Crosbie
David B. & Terry Cross
David F. Cross
Ms. Diane E. Crowl
Rev. & Ms. D.W. Cummings
Scott & Sally Cunningham
Don & Beth Ann Dague
Kathie & Glenn Darrah
Jeff & Patty Davis
Brian & Shelley Dawes
Jon W. Day
John & Cheri DeBlasis
The DeFranco Family
Nancy Deibert
Richard & Jane Dever
John & Camille Cintrón Devlin
Caroline & Ric Dillon
Robert & Amy Dobkin
Jarod Douglas & Miriam Roth Douglas
Dr. Marion H. Drews
Mark Drnach
Kevin & Patty Duffin
Margaret Dufford
Deanna Dunbar
Russell & Christy Dunkin
Joe Durkalski & Laura Miller
Mike & Nora Durrah
Samantha L. Dye
Dynamic Consulting
Cassie Edwards
Mr. & Mrs. John W. Ellis
Mr. Laurence M. Evans II
Dr. W. Franklin Evans
CFOV, Lynne & Ben Exley IV Charitable Fund
Mary Fahey
Mrs. Judith Falkin
Patricia Felton
Jeanne Finstein
Carol Foose
Cindy & Chris Freeman
James H. Frey & Michael P. Hires
Hydie Hopkins Friend
FXB
Ellen & David Gano
Karen & Bdale Garbee
Robert Gaudio & Clare McDonald
Ellen J. & Thomas E. Gensor
Mr. & Mrs. Tony Gentile
Antoinette Geyer
William & Mary Gibson
Dr. & Mrs. Richard S. Glass
Gary & Missy Glessner
John & Priscilla Gompers
Joseph A. Gompers
Vanessa Govindan & Friends
Andrew Gracik
Gail M. Gress
Mary Grey & Larry Helgerman
Bonnie Grisell
Connie Grisell
Karen R. Grisell
Katrine R. Gutman
Milt & Carolyn Gutman
Mitchell Haddad
Louise M. Hall
Anne Haning
Matthew Harder
John Hargleroad III
Anne D. Harman
David & Dorothy Harman
Marc & Cheryl Harshman
Mr. & Mrs. C. Caldwell Hart, Jr.
Christopher Hart & Family
Marilyn & Charlie Hart
Gloria Hartman
Mr. & Mrs. Robert Hartong
Margaret Hazlett
HB&W Inc. Charitable Fund
Joe & Elizabeth Hestick
Robert Hetzel
Keith & Terri Hieronimus Charitable Gift Fund
David Hill
Dr. & Mrs. Donald H. Hofreuter
W. Peter Holloway, Jr.
Walker Holloway
Mr. & Mrs. Jeffrey A. Holmstrand
Dennis & Martha Hon
Norman & Amy Honecker
Anne Stifel Honer
Mr. & Mrs. A. Michael Honer
Dr. Lisa Hrutkay
Mary Beth Hughes
Rosemary Humway-Warmuth & Brian Warmuth
Jim & Becky Hurley
Mr. Russell & Dr. MaryLu Hutchins
Johnna Hutnick
Mr. & Mrs. James C. Inman Jr.
Mrs. J. Archibald Jacob
The Doretta & Arch Jacob Family
Elizabeth Jeffers
Sue Blevins & H. Lawrence Jones
Dr. Susan E. Jones
Dan & Debbie Joseph
Dr. & Mrs. Robert L. Joseph
Stephanie Joseph
Kafana Family
Mr. & Mrs. Charles J. Kaiser, Jr.
John & Sherri Kalkreuth
Dr. & Mrs. David A. Kappel
Gary & Barbara Kenamond
Sue Seibert Farnsworth & John Kepner
Drs. Rajai & Nahla Khoury
Corey Kidd
Todd & Joyce Kimpel
Mary Jo King
Elizabeth Stifel Kline Foundation
Anna Mae & Dick Koehler
Steve & Linda Kolas
Casey & Josh Korbini
Mr. & Mrs. Edward & Leslie Kosanovic
Janice Kuchinka
Lamar Advertising Corporation
Anne B. Lamb
Dr. Frederick A. & Mrs. Julie L. Lambert
Barbara Landers
Mark Landini
Roslyn R. Lando
Dan & Diane Leonard
Janet & Robert Leone
Barbara D. Lief
Rabbi Joshua & Mrs. Rebecca Lief
David J. Lindert
Catherine Lucius
Anne P. Madarasz
James N. & Terry C. Magro
Jane Mahlke
Martin Maness & Lorraine Eckard
The Mansuetto Family
Drs. Mary & Henry Marockie
Greg & Lisa Marquart
Donald L. & Jean H. Martin
Brigitte Mazure
Sean McCabe
Holly & Kim McCluskey
Ann McCormick
Danielle Cross McCracken
Mr. & Mrs. Patrick J. McDermott
Rebecca Deem McGinnis
Mark & Lori McKeen
Maria T. McKelvey
The McWilliams Foundation
Mr. & Mrs. Robert C. Mead
Mr. & Mrs. Robert W. Mendenhall
Joanna Merriman
Brandy Miller
David Miller & Peter Junkersfeld
Wendy Miller
Mills Group/Vic Greco
Kim Mitchell
Christine Mitsch
Evelyn & William Mitsch Charitable Gift Fund
Ann Quarrier Moore
Connie L. Moore
Amanda Morse
Lenny Muni
Betty Jane Myers
Patricia Nepa
Mr. & Mrs. James L. Nichelson
Carmelle Nickens
Don & Lori Nickerson
Grace Norton
Leslie & Robert Nutting
Ohio County Commission
Bob & Addie Olander
Christine O'Neil
John & Susan Osborne
Jordan & Megan Palmer
The Pamphilis Family
Tom & Tammy Paree
Sarah Parker, Senior Managing Director, Clearstead
Norm & Judy Paulhus
Vicki Pennybacker
Brian Peters
Scott & Mina Pettit
Jim Peyton
Tom & Robin Pflasterer
David & Betsy Phillips
Jimmy F. Pickett Associates
Larry & Valerie Piko
Gary & Cheryl Pompeo
Heather Puglisi
The Quarrier Family
Mary Dorcas Washington Questers
Suzanne Quinn
Karen Recht
Susan Regrut
Kirsten Reid
Dr. & Mrs. Romeo Reyes
Chris & Cheryl Riley
Sally & Arch Riley, Jr./Mary Paull Riley Foundation
Robert M. Rine
Anne & Bob Robinson
Jennifer L. Rohrig
Mike & Sheila Romanek
RSQP Print & Design
Robyn Ruttenberg & Eugene Jebbia
Wendy Scatterday
Schenk Charitable Trust
Ruth Ann Scherich
Christina Schessler & Anne Henson
Lisa Schmitt
Andrew Schreiber
Securicom Ltd.
Jenny & Jim Seibert
Justin & Kristin Seibert
Gregory & Deborah Sgroi
Mr. & Mrs. Victor W. Sheldon, Jr.
Dorothy Shymansky & Don Gordon
Laurie Sickles
Sikora Montessori
Jim Simpson
Carl Slater Family
Christine Slater-Jones, Cynthia Slater & Eric Slater
Susan Smith
Marylou Snyder
Southwestern Energy
Mary Louise Snyder
Dr. Charles & Mrs. Lori Spadafore
Tom & Cathie Spencer
Judge & Mrs. Frederick P. Stamp, Jr.
Bettie M. Steele
Bonnie Stifel
Charlotte S. Stifel
Mr. Edward W. Stifel III
Nell Stifel
Mrs. William F. Stifel II
Georgette Stock
W.E. Stone Foundation, Inc.
Mr. & Mrs. Kevin Stryker
Steve & Mary Suhler
Dr. Nancy A. Sukys
Ed & Joanne Sullivan
Mr. & Mrs. Scott Sumption
Mr. & Mrs. Frank Talenfeld
Nancy Taylor
Stacey Tearne
Marilyn Thalman
Mr. & Mrs. Donald Thompson
Dr. Bonnie Thurston
Aimee Tickerhoof
The Tighe Family
Rebecca Trembush
Paul T. Tucker
Mr. & Mrs. Jeffery Ubersax
The Underwood Family
John N. Varlas
Joseph & April Veltri
Linda & Don Wagenheim
W.E. Stone Foundation, Inc.
William O. Waller
Dorothy Walsh
Beth & David Weaver
Mr. & Mrs. George S. Weaver, Jr.
WesBanco Bank, Inc.
Jeremy R. West
Wheeling Spring Service
Kristian & Nicole White
Daniel E. Whitaker
Linda Whitaker
Jane White
William D. & Rebecca W. Wilmoth
Galey Wilson
Frank Wilson
WV Dept. of Arts, Culture & History
WVU Medicine
Mr. & Mrs. William J. Yaeger Jr.
Maureen Zambito
Macey Zambori
Travis Zeik
Michael & Paula Zeno
Chris Zumpetta-Parr & John Parr
This program is presented with financial assistance from the WV Department of Arts, Culture and History, and the National Endowment for the Arts, with approval from the WV Commission on the Arts.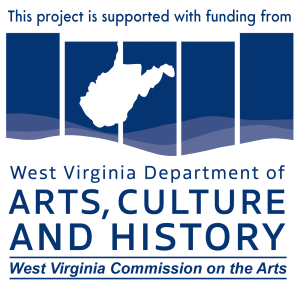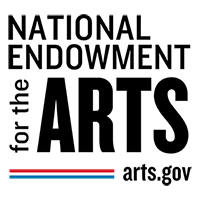 as of May 17, 2023