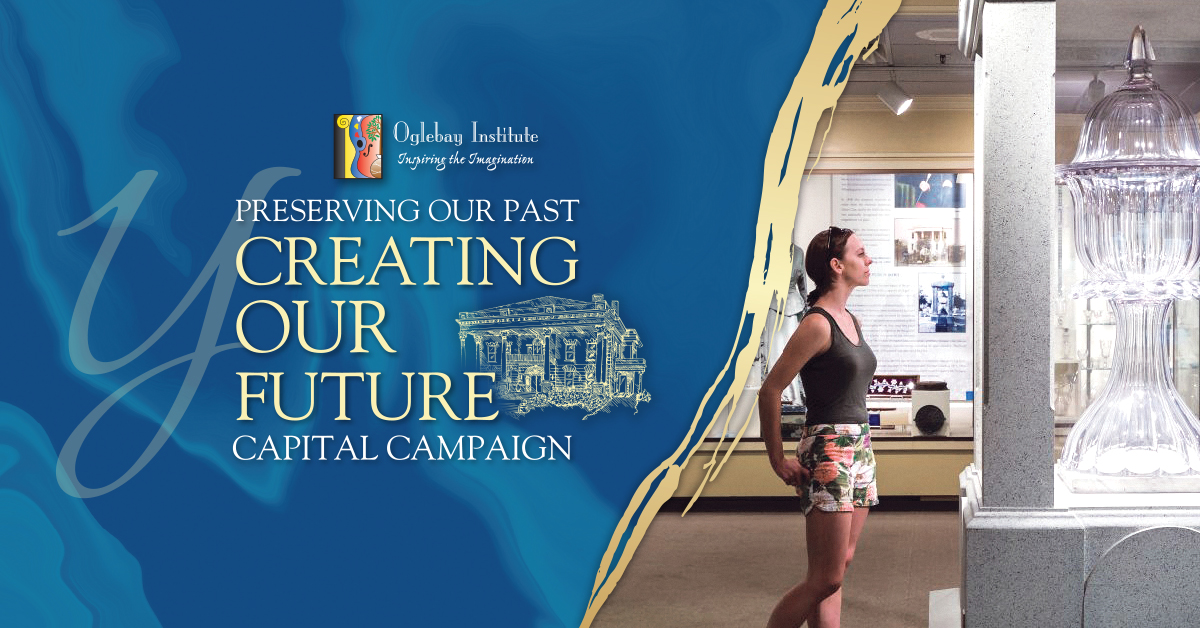 Enhancing Your Oglebay Institute Experience
Exhibit Development & Audience Engagement
$310,000
OI's staff works hard to keep up with how you learn and engage with the arts, culture, and nature. Through this campaign, we are striving to expand your opportunities through exhibits, signage, and technology in and around our facilities so that your experiences with us are meaningful, memorable, and accessible.
Our upcoming plans include:
Upgrades and additions to interpretive signage and exhibits in each of OI's facilities, including new trail signage on the Schrader Environmental Education Center's tree walk and at the building itself

Nature trail maintenance and the installation of a team-building course and a butterfly enclosure at the Schrader Center

A new audio tour and more modern tour technology at the Mansion and Glass Museums

Investment in technology training, equipment, and services for staff in all of OI's departments
Together, these improvements will enrich your experiences at OI and promote collaboration and coordination throughout the Institute, inviting a multi-generational audience to engage more deeply with the world and one another.
Your gift today is an investment in high-quality, unique customer experiences.
Oglebay Institute offers a variety of art, antiques, theatre, dance, nature, culture and fun activities to all ages! Perfect place to find a hobby, meet a friend, discover the museums, take a class or enjoy a nature walk. It has been a big part of my life since I was a child. ~Maureen Zambito, OI member
Celebrating the Glass Museum
For 30 years, the Oglebay Institute Glass Museum has operated in the Carriage House building at Oglebay Park. When a sprinkler line burst in February 2022, water infiltration caused heavy damage to the museum. Fortunately, no glass was lost.
Now that the immediate repairs have been addressed, Museum staff have turned their attention to redecoration, reconfiguration, and reinterpretation. All of their efforts will lead to a more meaningful visitor experience, better showcasing the glass and the story of Wheeling's glassmaking people and companies.
Be a part of this effort with your gift to the Glass Museum today. Learn more here.
Campaign Progress – Capital Projects Funding

64%

64%
Make A Gift Online
You may use our secure system to make a gift online now or for other ways to give click here for details.