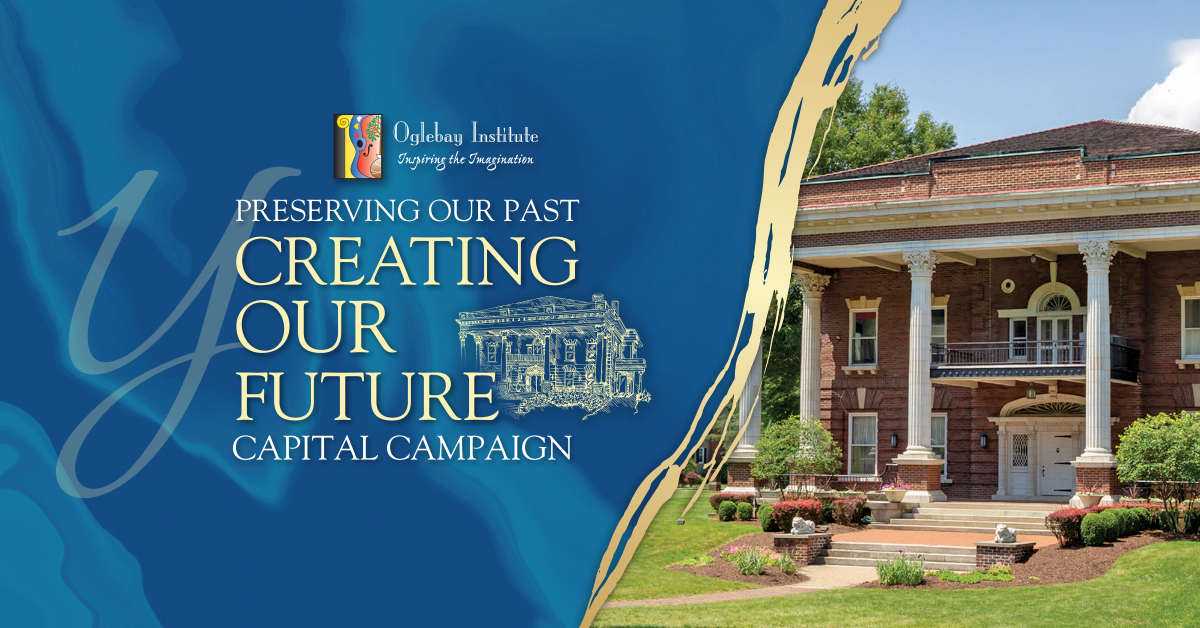 Stifel Fine Arts Center
$1,675,000
Under the roof of the Stifel Fine Arts Center, families, friends, and perfect strangers come together to break cultural, generational, and social barriers through shared experiences in art—whether they're creating it or simply taking it in. The elegant structure, completed in 1912, welcomes 13,000 people every year to its classrooms, galleries, and picturesque grounds. This roof restoration project will preserve both the iconic building and your experiences within and around it.
At the Stifel, artists of all levels share opportunities to hone their skills, exhibit their work, and build relationships with other artists and art lovers. Children's imaginations run wild in camps and classes as they create art with their own hands. Curated, themed exhibitions draw visitors into spirited conversation or quiet contemplation as they wander the galleries. Beyond our walls, Stifel teaching artists bring visual arts experiences to local schools, community groups, and neighborhoods.
Amid Stifel art exhibitions, you sway to jazz on the Steinway grand piano or tap your toes to the fiddle on bluegrass nights. You picnic on the front lawn and capture grinning memories with your friends and family. 
Originally the Stifel family home, the building was donated to Oglebay Institute in 1976 to be used as a public art center. More than a century after it was finished, the historic structure that houses many of these opportunities remains sound. Built of steel-reinforced concrete, it was designed to stand the test of time. However, despite routine care and maintenance, roof replacement is now critical to prevent additional and even more costly damage. 
Completing this essential work will enable the Stifel Fine Arts Center to continue to serve our community as an art gallery, a classroom, a neighborhood focal point, a concert venue, a monument to Wheeling history, and a place to create and connect for generations to come. 
Your gift today is an investment in the future of that legacy.
It gives people young and old the chance to learn a craft, something that very few communities have. I never had it. So without OI, this beautiful building could be just another building, only being observed from the outside.  ~Bob Combs, OI Member
Buy a Brick
Leave your mark on a place that has left its mark on you! Celebrate your favorite OI memories by naming a brick for your family, a loved one, or yourself. These high-quality, laser-engraved bricks will form a walkway in the formal garden at the Stifel Fine Arts Center and are available in two sizes:
4" x 8"—$150 (3 lines of text, 20 characters per line)

8" x 8"—$300 (6 lines of text, 20 characters per line)
For additional details, click here
Campaign Progress – Capital Projects Funding

64%

64%
Make A Gift Online
You may use our secure system to make a gift online now or for other ways to give click here for details.