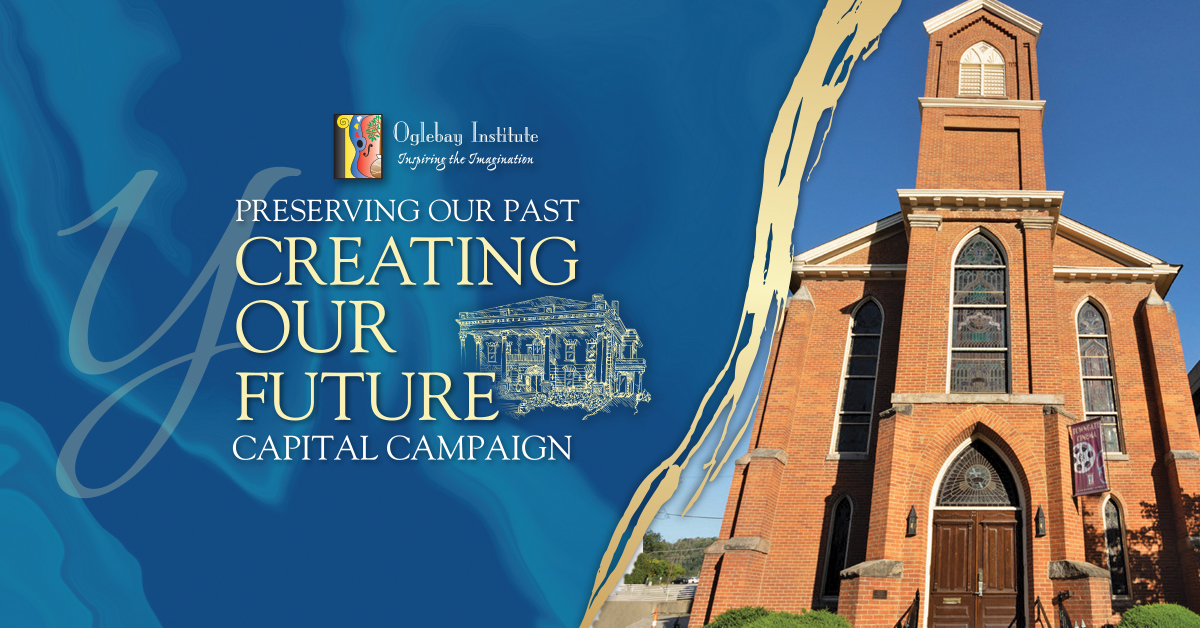 Towngate Theatre
$450,000
Since 1969, Oglebay Institute's Towngate Theatre has served as a cornerstone of creative life in Wheeling, bringing together people of all ages and backgrounds to create and experience art onstage. By sharing time, space, and stories, we encounter our common humanity.
Through teamwork and mutual respect, children, teens, and adults bring together diverse perspectives to produce something that is greater than the sum of its parts. In classes, camps, rehearsals, and performances, you encourage and support one another, celebrate and nourish each other's talents, and find a sense of belonging.
Built in 1850, the historic church that became Towngate offers a fitting home for the cherished experiences that happen here. While OI has cared well for this beloved building and sustained the high cost of maintaining a structure of its age, a new watertight roof and associated restoration work are critical. Without them, water damage will eventually affect both the interior space and exterior masonry and compromise the building's continued engagement of our community.
Under Towngate's roof, OI's performing arts opportunities enrich, educate, empower, include, and connect through the uniquely collaborative art form of theater. Your gift today is an investment in the future of that legacy.
Towngate stands tall in Wheeling as a tribute to arts and culture, countless volunteers in front and back of the curtain, and audiences of all ages and backgrounds who come together as one under its roof.  ~Jennifer Coffield Tobin, Towngate veteran, and past OI employee
Save a Seat
Celebrate a favorite experience or honor a loved one by naming a seat in the auditorium at Towngate Theatre! Your gift will help put a new roof over the heads of community actors, students, volunteers, and audience members, ensuring the future of live theater in Wheeling.
Seats can be named for a gift or pledge of $500 or more, and payment can be made in two installments. OI will proudly recognize your support with an engraved plaque on your seat.
There are a limited number of seats available so reserve yours today by calling 304-242-4200 or by clicking here.
Campaign Progress – Capital Projects Funding

64%

64%
Make A Gift Online
You may use our secure system to make a gift online now or for other ways to give click here for details.