OI's Children's Theater Brings Classic Stories from the Page to the Stage
For more than 200 years, children around the world have been captivated by the story of brave siblings "Hansel and Gretel" and their adventures in the woods with fairies, gingerbread children and a house made of candy.
Young and old alike can once again enjoy this classic story where good triumphs over evil. Oglebay Institute's Youth Ballet Company presents an adaptation of the "Hansel and Gretel" ballet at OI's Towngate Theatre.
Families have six chances to see this colorful and enchanting story. Show times are 7 p.m. Saturday October 14 & Saturday, October 21 and 3 p.m. & 7 p.m. Sunday October 15 & Sunday, October 22 at Towngate.
The performances are part of Oglebay Institute's Children's Theater Season, which brings classic stories from the page to the stage through theater and dance.
See Children's Stories In New & Interesting Ways
Oglebay Institute director of dance Cheryl Pompeo said, "Our ballet performances feature well-loved stories that children can relate to.  Kids not only get excited about seeing characters they love, but also see stories presented in new and interesting ways."
In addition to the show, children can enjoy a Cookie Decorating Party with the cast at 12:30pm before each 3 p.m. performance.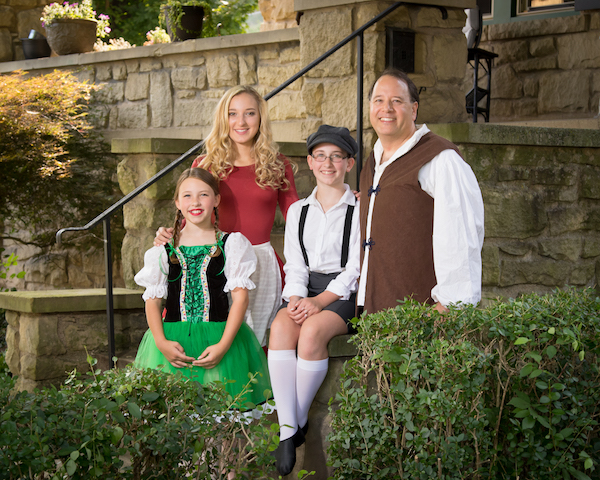 Retold and printed countless times, "Hansel and Gretel" has inspired operas, movies and ballets. It's a timeless tribute to the Brothers Grimm whose extraordinary creativity also produced "Rumpelstiltskin," "Snow White," "Sleeping Beauty" and "Cinderella."
"Almost everyone has heard the bedtime story of 'Hansel and Gretel,' but watching the ballet is a completely different experience. It follows the traditional storyline, however; characters jump off the page to tell the story through expressive and dynamic music and dance."
The student dance company will perform other shows during the season, including the holiday favorite "The Nutcracker" in December at both the Mansion Museum and Towngate Theatre.
Get Tickets
Purchase tickets for "Hansel and Gretel" and for the Cookie Decorating Party, at OIonline.com or by calling 304-242-7700. You may be able to purchase tickets at the door, but many shows will sell out.
Towngate Theatre is located at 2118 Market St. in Wheeling.