Enjoy craft beer and belly laughs during Oglebay Institute's "Ale & Improv" night Friday, October 13 at the historic Stifel Fine Arts Center.
The evening gets under way at 6:30 p.m. Sip six fall-inspired craft beers from a variety of breweries including New Belgium, Founder Brewery, Stone Brewing, Magic Hat and Bell's Brewery. Savor an assortment of foods that complement the beer flavors. And hang out in one of Wheeling's coolest old mansions. Plus, enjoy an improvisational comedy show with the talented and oh-so-funny Left of Centre Players.
Armed only with adrenaline and their imaginations, the Left of Centre Players make-up stories on the spot that entertain and amuse. There's plenty of audience participation, too. Audience members offer suggestions and contribute directly to the action on stage.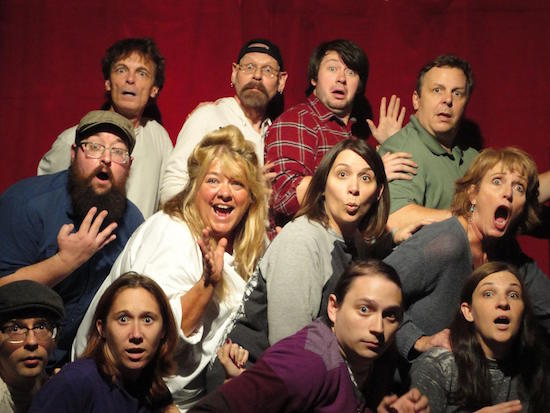 Feature beers include:
New Belgium Voodoo Ranger Atomic Pumpkin
Not the run-of-the-mill pumpkin beer, Atomic Pumpkin is a spicy brew with some surprise flavors like Habanero peppers and Saigon cinnamon.
Founder Brewery Mosaic Promise "Single Hop Ale"
Mosaic Promise showcases two unique ingredients: Mosaic hops and Golden Promise malt. The the hop's pleasing aroma and flavor and the barley's depth of flavor comprise this clean, rich, golden beer.
Stone Brewing Mocha IPA
Clearly, style lines have been crossed. Is it half-IPA, half-stout? Not quite. It's definitely all IPA, but it's also the best of both styles, making this love child of a beer a meld of imperial IPA and mocha indulgence.
Magic Hat Zirkus Boy German Style Hefeweizen
An unmatched and refreshing German-style Hefeweizen, Zirkus Boy features subtle aromas of banana and clove along with the slightest hint of lemongrass.
Bell's Brewery Best Brown Ale
A smooth, toasty brown ale, Best Brown is a mainstay in Bell's fall lineup. With hints of caramel and cocoa, the malt body has the depth to stand up to cool weather, but does not come across as heavy. This balancing act is aided by the generous use of American hops.
Bell's Brewery Octoberfest
Crafted as a flavorful session beer and perfect for autumn, Octoberfest spends a full six weeks fermenting. With herbal hop aromas, this balanced amber lager focuses on lightly toasted malt that lends body without too much sweetness.

More Than Just A Beer Tasting…
The October 13 event is part of Oglebay Institute's ongoing Art and Ale craft beer series. Events take place at the historic Stifel Fine Arts Center, a grand 100-year-old mansion that was once home to one of Wheeling's most prominent families.
Stifel Center director Rick Morgan said, "Our craft beer events are great social gatherings for craft beer enthusiasts in the Wheeling area.  Guests get to discover new breweries, try a variety of beer styles and enjoy foods that complement the featured beverages.  They also learn a lot about the increasingly popular – and creative– craft beer industry."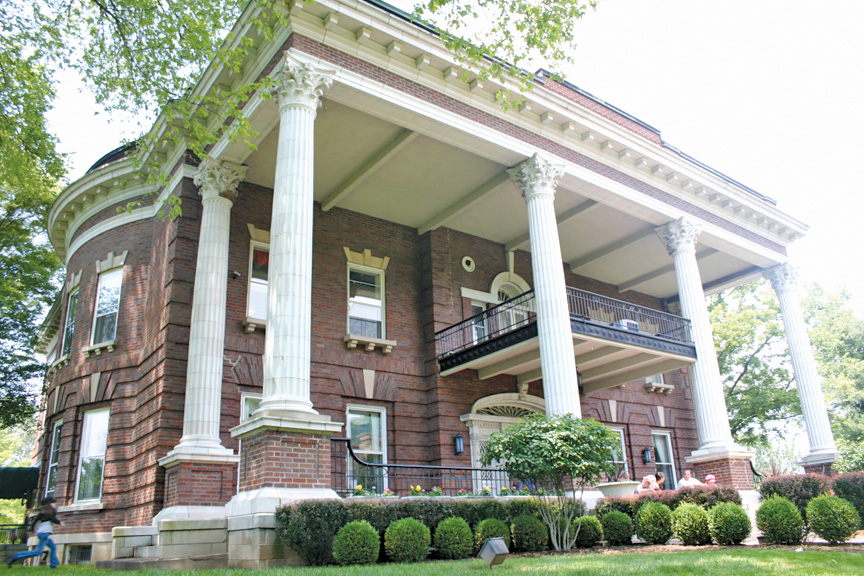 In addition to the craft beer event, stroll through the historic home and gardens. View the exhibit on display in the gallery, too. The current exhibit, #OpenOnPenn, features street art as well as traditional mediums from artists that make up Pittsburgh's vibrant Penn Ave Arts District.
Get Tickets
Admission to the event is $35 and includes all food, drink and the improv show. Members of Oglebay Institute receive a discount. Purchase tickets online or call 304-242-7700.