The Wheeling Film Society will present a free screening of Woody Allen's Oscar-winning film "Annie Hall." It will be shown at 7:30 p.m. Friday, November 10 at Oglebay Institute's Towngate Theatre.  A conversation about the film takes place at noon Tuesday, November 14 at the Ohio County Public Library.
A special addition to this year's Wheeling Film Society lineup is the option to have dinner in Towngate's social room prior to the film screenings.
"Annie Hall" marked a turning point in the career of Woody Allen, as he moved from the pure silliness of his early slapstick, one-liner movies to the invention of a new genre, the "dramedy."
Originally conceived as yet another star-vehicle for the writer-director, the film evolved during production. Hours of scenes were shot and discarded. Allen finally "found" his multiple-Oscar-winning film in the editing room, when he shifted more of the focus from his own character to that of his co-star, Diane Keaton. Keaton won a Best Actress Oscar for her role as a woman finding herself during the era of women's rights.  Allen would subsequently write several more Oscar-winning roles for actresses.
Come for the laughs, but leave with a wistful sense of the difficulty of relationships.
Dinner and a Movie!
With advance reservations, moviegoers can enjoy a buffet dinner at 6:30 p.m. in Towngate's social room. After dinner, guests head upstairs for the free movie at 7:30 p.m.   The cost for dinner is $15 and includes all food, soft drinks, coffee, tea, water and a box of popcorn to enjoy during the film.   You can purchase beer and wine, too.
Popular Wheeling eatery Ye Olde Alpha provides the food for the November 10 dinner and a movie. The menu features steak, chicken and vegetable fajita buffet along with rice, beans, chips and salsa.
Reservations for the dinner must be made by 5 p.m. the Wednesday prior to the screening.  Reserve online or call 304-242-7700.
Oglebay Institute, Wheeling Jesuit University and the Ohio County Public partnered to form the Wheeling Film Society. WFS events bring movie buffs together to watch and discuss classic films.  All screenings and discussions are free and open to the public.
Other upcoming 2017-18  Screenings & Discussions:
"Vertigo"
Alfred Hitchcock's 1958 masterpiece stars Jimmy Stewart as a nice guy driven mad by longing for a lost woman. Screening at 7:30 p.m. Friday, March 9, 2018 (Conversation about the film takes place at noon March 13 at the Ohio County Public Library.)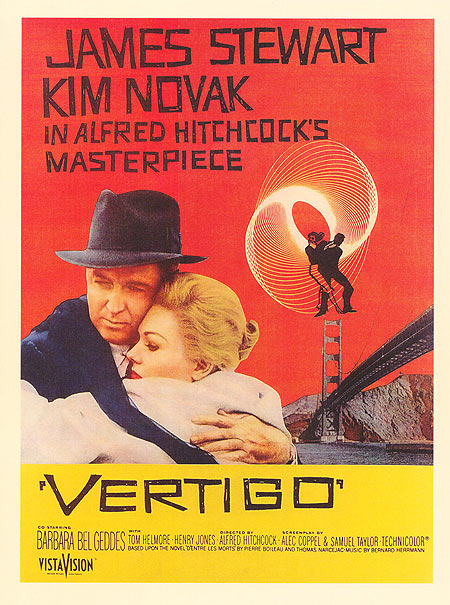 "2001: A Space Odyssey"
Stanley Kubrick's 1968 mind-blowing epic pushed the limits of narrative and special effects toward a meditation on technology and humanity. It deals with the themes of existentialism, human evolution, technology, artificial intelligence and extraterrestrial life. Screening at 7:30 p.m. Friday, April 20, 2018 (Conversation about the film takes place at noon April 24 at the Ohio County Public Library.)

About Towngate
A church-turned-theater, Towngate is located in Wheeling's historic Centre Market District and is part of the nonprofit Oglebay Institute. Towngate offers entertainment almost every weekend.
"Most people think of community theater when they hear the name Towngate," said OI director of performing arts Tim Thompson. "Yes, our theater season is a huge part of who we are, but we offer many other programs as well."
In addition to main stage theater productions, Towngate also offers poetry and spoken word performances and children's theater.  Towngate also features comedy and improv shows. Local and regional musicians perform concerts on the Towngate stage, and a variety of acting classes are offered year-round for all ages.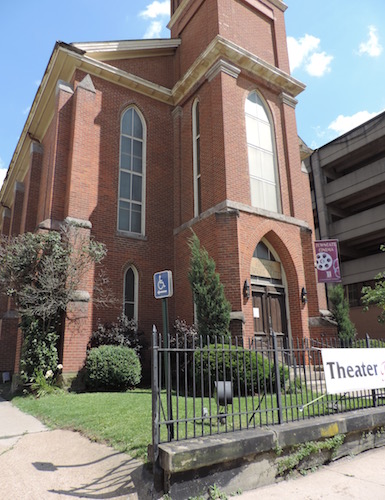 As a single screen cinema, Towngate shows a variety of films on select weekends throughout the year.
Thompson said film selections include classic films in conjunction with the WFS as well as independent films, thought-provoking documentaries and film shorts by local and regional filmmakers.
"Our movie selections encourage thought and conversation," he explained. "Our regulars know we only show quality films. Sometimes, they show up for screenings without knowing the title of the film. They trust us that much."
For more information on Towngate Theatre, visit www.oionline.com or call 304-242-7700.