This Saturday, November 3, The Crazy 8s return to the stage at Oglebay Institute's Towngate Theatre at 8pm for an evening of improvisational comedy that is certain to make you laugh.
The troupe is made up of high-school thespians who perform without a script, using only their imaginations, their adrenaline  and the suggestions that come from the audience members.
Two of the veterans in the group are Amilea Harder and Adam Marquart, both students at Wheeling Park High School. For the 2018-2019 season, Amilea and Adam have assumed the roles of hosts for the Crazy 8s performances. We asked Amilea and Adam eight questions about their involvement with the Crazy 8s.
Towngate Theatre: Why did you get involved with Improv and how long have you been with The Crazy 8s?
Adam: "I became involved with improv through Towngate's youth theatre camps. When I first heard about The Crazy 8s, I knew at a young age I wanted to be a part of it. I have been with The Crazy 8s for a little over three years now."
Amilea: "Actually, my therapist recommended it to me as a way to vent and kinda…be myself. I've been with the group for three years."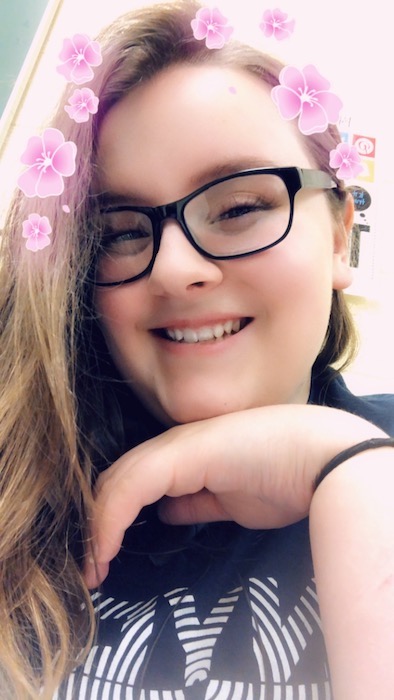 Towngate Theatre: How does it feel to be the new leaders of the troupe this year?
Amilea: "It's…scary. I'm nearly always a follower. I don't really know how to be in charge, but I've practically adopted most of the members two or more years younger than me (which is like, everyone, except Adam), so I think I have a good start."
Adam: "I'm very glad and grateful to be one of the student co-leaders this year. Mary Prather and David Gaudio did a great job before us, so we had good role models. I've seen great improvement in all the company's members, and I'm very proud of them."
Towngate Theatre: What is your favorite Improv game?
Adam: "My favorite improv game might be Montage because it allows the entire company to work off one another to keep up the momentum and energy throughout the game. It also allows each bit to flow into the next. Of course, the other games are also barrels of fun."
Amilea: "I'd have to say my favorite improv game is Should've Said."
Towngate Theatre: What do you like about Improv?
Amilea: "The community feels like a family to me, and everyone is so accepting, loving and sweet and no one judges anyone else."
Adam: "I love improv because it allows me to be whatever or whoever I so please to be. If one can go along with it, improv can be a wonderful tool for actors and an entertainment for audiences. Life itself is improvisational."
Towngate Theatre: It seems like someone always ends up dying or being murdered in The Crazy 8s improv shows. What would your perfect improv murder weapon be and why?
Adam: "My perfect murder weapon would be whatever the scene demanded. Cliffs are comedic but hard to show in an improv scene. Demonic summoning does pretty well at murdering also. That's more so a means of murder rather than a weapon, but improv gets rather unconventional."
Amilea: "If I'm going for premeditated and precise, either arsenic poisoning (or Botox) or an icicle. If it's because I've finally lost my mind and want to be as violent as possible, a circular saw or serrated knife would be my first choice."
Towngate Theatre: What is one of your favorite moments from improv?
Amilea: "One of the moments I can vividly remember is from before David Gaudio graduated. We were recently divorced and in a grocery store. I don't remember how the scene started, but what I can remember is that David's character called mine a name and I threw a jar of pickles at him."
Adam: "Oh my. One of my favorite moments. One time during montage, my opening bit was a news report on serial pineapple killers and that concept persisted throughout the rest of the game. There are so many great moments. It's hard to pick just one."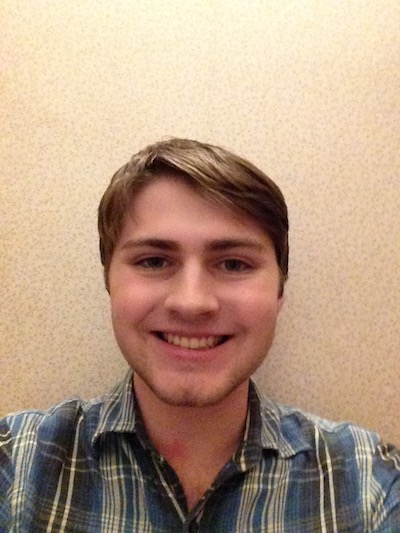 Towngate Theatre: When you're not doing improv, what do you like to do?
Adam: "I also enjoy acting with a script, singing in my school's choir, attending school, spending time with my friends, writing poetry and learning new things."
Amilea: "I'm an artist, and I usually am a vendor at craft shows and/or festivals over the weekend. I play video games with my younger brother and take more naps than I think my parents are ok with."
Towngate Theatre: What's the hardest thing about doing improv?
Amilea: "I think the hardest thing about improv, personally, is the pressure to be funny. I'm a people pleaser, so making people laugh is an almost euphoric feeling for me, and I sometimes feel like to be good, I have to be funny."
Adam: "The hardest thing about improv is letting yourself go. People so often want to plan and think out what they're going to do. Usually, all one gets is a prompt, and the only planning you might do is have a thought going into the scene. You have to trust yourself to do improv. That can be a pretty spooky thing."
GET TICKETS
Tickets for the show this Saturday, November 3 are only $5 and on sale now. Purchase online in advance or by calling 304-242-7700. You can buy tickets at the door, too.