Creative freedom, diverse perspectives, talent, camaraderie, and recognition are hallmarks of Oglebay Institute's annual Crosscurrents art exhibition at the Stifel Fine Arts Center in Wheeling.
A staple in OI's exhibition season for 43 years, Crosscurrents is a unique blend of styles, techniques, mediums, and subject matter that collectively reflects the creative energy in the community and beyond. Each year, dozens of artists vie for the opportunity to be showcased here among the finest artwork from West Virginia and surrounding states. A guest juror selects the works for the exhibit and cash prizes are awarded to winning artists.
Crosscurrents 2022 is on display now-July 2. Gallery hours are 9am-5pm Monday-Friday and 10am-4pm Saturday. Admission is free.
Oglebay Institute curator of exhibitions Lisa Rasmussen curated the exhibit and Delanie Jenkins, associate professor in studio arts at the University of Pittsburgh, served as juror.
The Crosscurrents exhibition, as its name suggests, is a place where various artists working across all mediums gather to share their differing thoughts, beliefs, and experiences. Although certain topics can sometimes be derived within the exhibit, there is no single theme for Crosscurrents.
More than 200 pieces by 89 artists were submitted for entry into Crosscurrents 2022. Entries came from West Virginia, Virginia, Pennsylvania, Ohio, and Maryland. Jenkins selected 80 pieces for the exhibition and chose first, second and third place along with two honorable mentions. The winners were announced during the opening reception and awards ceremony May 12.
Winners of Crosscurrents 2022
1st Place: Jennifer Eddins, Mount Airy, Maryland— "Jailbreak" (photography)
2nd Place: Susan Hernishin, Bethel Park, PA— "526 seconds" (mixed media)
3rd Place: Elizabeth Hestick of Fairmont, WV— "Moonrise" (mixed media)
Merit Awards
Dianna Sheller Burke, Washington, PA— "Antler Work"
Cindy Berceli, Edgewood, PA— "The Mask 2022"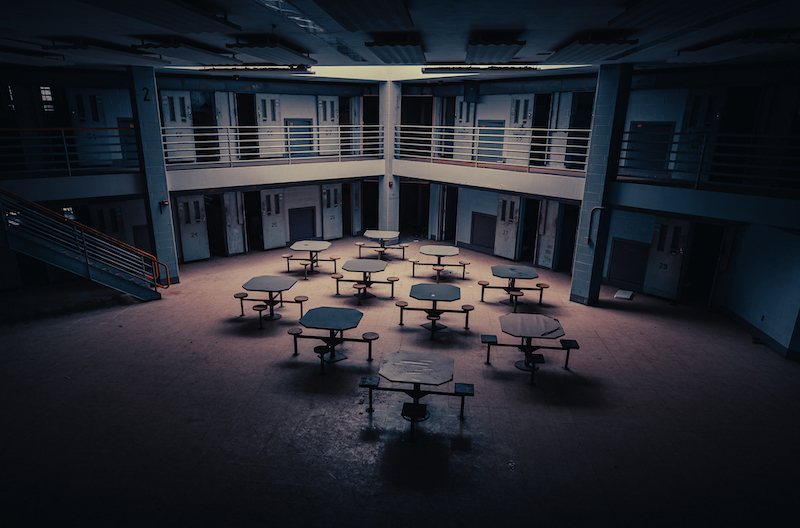 About the Show
"There is wonderful storytelling and use of color that runs through this exhibition. There are many different stories to see in this work," Rasmussen said. "This exhibit in some ways shows where we've been over the last few years and through the vivid colors, scenes of serenity and happier times, it also shows hope."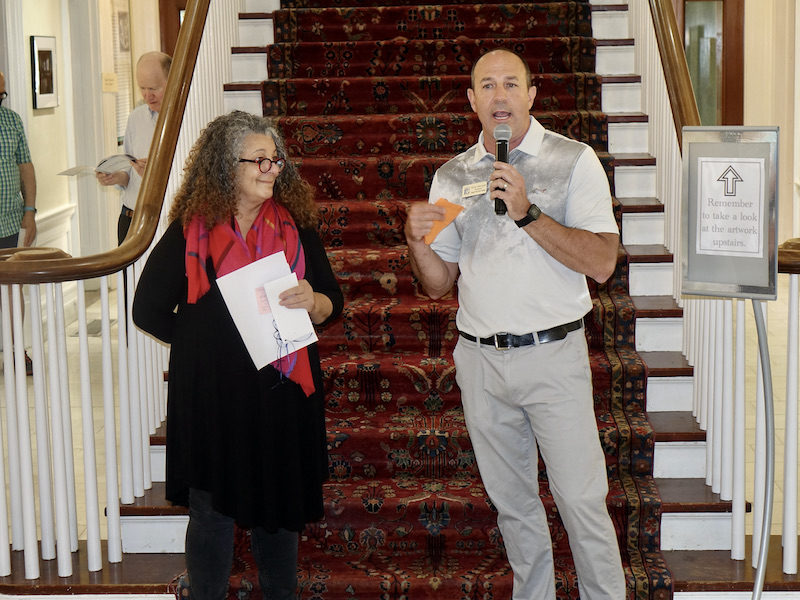 Rasmussen added that Jenkins "did a masterful job of choosing works that together as a collection create a snapshot of our current times."
"I have always thought of crosscurrents in relation to the movement of water—a depth and flow containing multiple tempos and trajectories," Jenkins said in her juror's statement. "Whether envisioning currents as water, energy, migrations, or ideas, the flow is dynamic and alive, creating networks of interaction, exchange, and potential, in response to the conditions of time and place."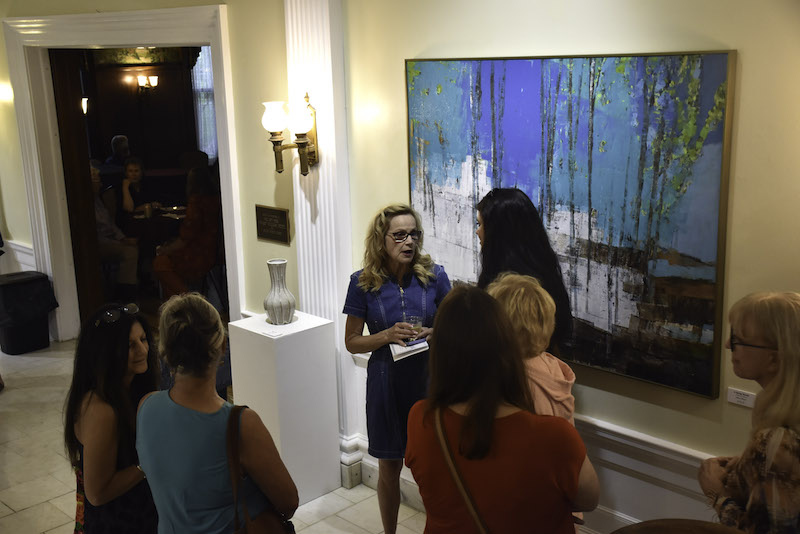 Jenkins congratulated the contributing artists by saying, "The generous act of making and sharing is one that can be uncertain, vulnerable, liberating, and joyous—moving the work out of the studio into the world completes the act of making and often requires courage. To all of the artists, I am honored to be in community with your passions, labors, and courage. Thank you for sharing; may your dynamic and alive crosscurrents flow."
Online Gallery
Rasmussen has created an online Crosscurrents gallery for those unable to see the exhibit in person.
"Works can be viewed and purchased online, which allows artists an opportunity to get their work out to new and larger audiences. It is important to find ways for artists to show and sell their work, but it is just as important to provide individuals, who cannot go to a gallery or event, opportunities to view, learn, and grow," said Rick Morgan, director of the Stifel Fine Arts Center.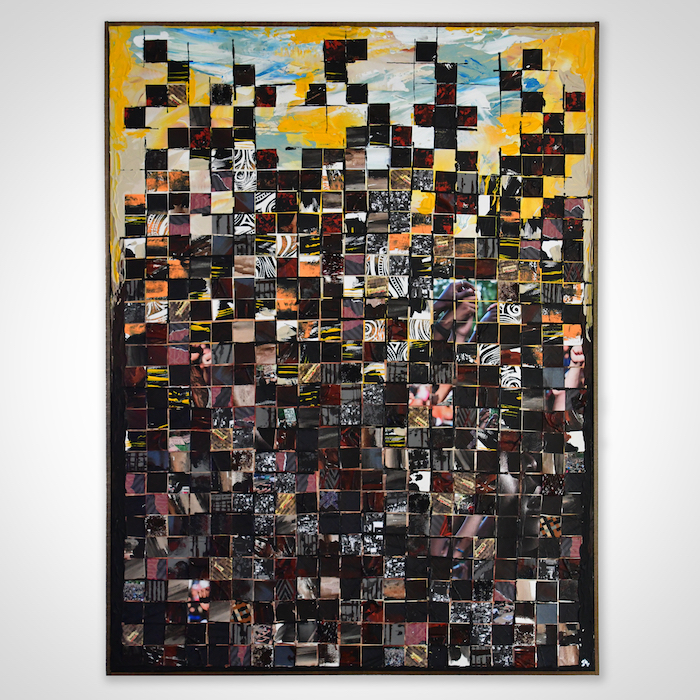 Thank You Sponsors
Opportunities for artistic expression and personal growth at the Stifel Fine Arts Center are made possible, in part, through generous corporate support. United Bank is the corporate sponsor for the Stifel Center's 2021-22 art exhibition season and has served as the season sponsor for many years.
"United Bank's longtime support of the annual exhibition season makes it possible for the Stifel Fine Arts Center to thrive," said Oglebay Institute development director Micah Underwood. "Their generosity creates opportunities for local artists to share their work in shows like Crosscurrents and for our community to enjoy the pleasure of touring the galleries, meeting artists, and even adding new pieces to their own collections. We are proud to count United Bank among our dedicated community partners."
Crosscurrents 2022 was also made possible through the generous support of the members of the Institute as well as with financial assistance from the West Virginia Department of Arts, Culture and History and the National Endowment for the Arts, with approval from the West Virginia Commission on the Arts.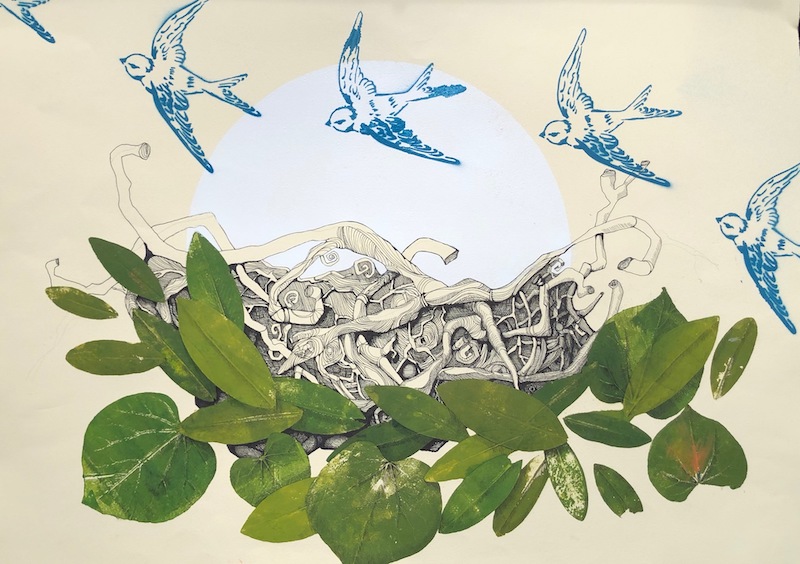 About the Stifel Fine Arts Center
Housed in the historic Edemar Mansion, the Stifel Fine Arts Center is a public arts center with galleries, classrooms, and performance space. It serves as a gathering place for artists, emerging artists, art lovers, students, educators, and families–connecting and engaging the community in creative pursuits.