Pictured above, "The Watcher" by Jack Puglisi
Oglebay Institute's annual Crosscurrents exhibition will take place again this year at its Stifel Fine Arts Center. While no opening night reception will be held due to the COVID-19 crisis, the gallery will be open and the public can view the artwork in person.
Crosscurrents will be on display June 25-August 22. Gallery hours are 9am-5pm Monday-Friday and 10am-4pm Saturday. Patrons must practice social distancing and wearing a mask is strongly encouraged when visiting the gallery. Admission is free.
Now in its 41st year, the multi-media exhibition is a staple of the Stifel Fine Arts Center's season of changing art exhibitions. It features outstanding artwork from artists in the tri-state area and beyond. A guest juror selects the works for the exhibit and cash prizes are awarded to winning artists.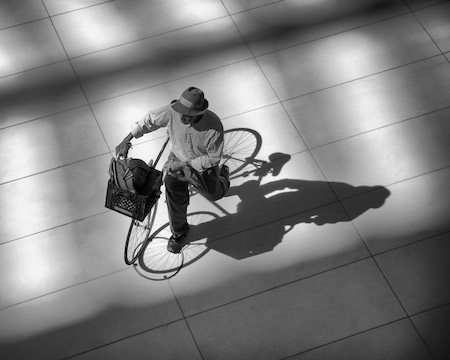 68 artists submitted nearly 200 pieces for entry into Crosscurrents 2020. The juror selected 94 pieces for the exhibition and chose first, second and third place along with two honorable mentions. Oglebay Institute curator of exhibitions Michael McKowen will announce the winners during an awards ceremony June 25.
Virtual Awards Ceremony
The awards ceremony traditionally coincides with the opening reception. This year, the event will take place virtually. It will be broadcast at 7:15pm Thursday, June 25 on the Oglebay Institute Facebook page.
McKowen encourages art patrons to watch the ceremony and show support for the artists virtually.
"Obviously, the current state of the world has changed everything. It is uncertain when groups will be able to gather to celebrate the arts as we have known it in the past," McKowen said. "Fortunately, we live in a time where technology allows us to connect and share without having to be in one space."
McKowen added that while there is no way to capture or simulate "the experience of wandering through a gallery at your pace being affected by the artwork that surrounds you," he will do his best to present a visual overview of the show during the virtual program.
Staff members will join McKowen at a distance and each will select a particular work to present. He will also announce the winning artists and read juror Rhonda Smith's statements regarding why she selected those works.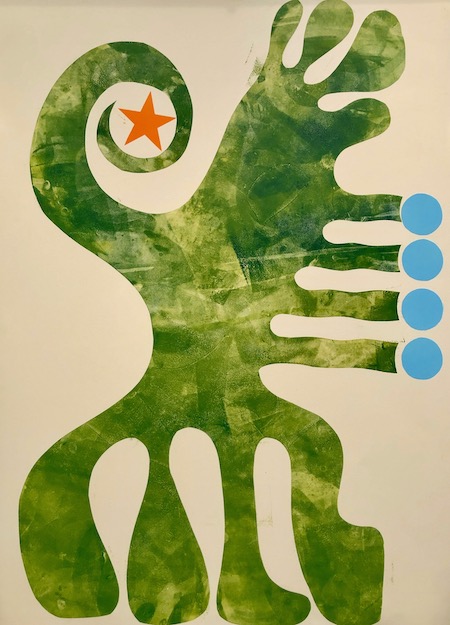 Rhonda J. Smith, a practicing printmaking artist and retired professor of art, served as juror for Crosscurrents 2020. Smith was chair of the department of contemporary art and theater at Shepherd University for 30 years. She recently retired but continues to teach African Art and Printmaking as a member of the master faculty. Her work has been exhibited regionally and nationally.
Purchase Artwork Online
OI staff members are also creating an online store that will have images of the works on display.  You can view the Crosscurrents store, when it's complete, by clicking here: https://oionline.com/artworksales.
"Patrons can purchase works online.  It is important to find ways for artists to show and sell their work, but it is probably more important to allow individuals who cannot go to a gallery or event, opportunities to view, learn and grow."
Crosscurrents Almost Didn't Happen
Crosscurrents was originally scheduled to open in early May but was postponed due to the shutdowns and stay-at-home orders. Organizers felt uncertain whether or not this annual exhibition would take place at all this year.
"After much contemplation and examining the opportunities to present Crosscurrents online, I realized that we should do everything we can to present the show," McKowen explained. "Holding on to traditions, like Crosscurrents, can provide entertainment, education, inspiration, distraction and most importantly…hope. The 41st annual Crosscurrents represents us as a culture at this time. We are challenged and uncertain, but we will survive and move forward."
Adapting to Change in Uncertain Times
McKowen views the challenges produced by the pandemic as opportunities to adapt.
"For more than 40 years a Crosscurrents exhibit has taken place at the Stifel Fine Arts Center in Wheeling, WV.  We have not also always presented it in the current format. It has adapted and changed over the years for a variety of reasons. When I thought about that, I recognized that is what we are doing as we develop this virtual version of the show. We are adapting to the times we are living in."
McKowen said the Crosscurrents exhibition is an important regional show–a rare gathering of different artists and cultural influences. Artists continue to take great pride in the show year after year, he said. Also, curating the show is one of his favorite experiences each year.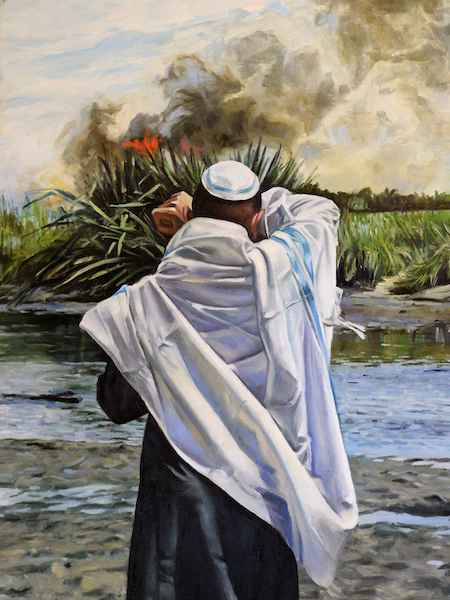 "I love the history of the show and its relationship to the region. The Crosscurrents exhibition, as its name suggests, is a place where various artists working across all mediums gather to share their differing thoughts, beliefs and experiences," he commented. "They come from large cities like Pittsburgh and small towns like Powhatan Point, Ohio. Each year, we welcome new artists to the show while embracing artists that have been a part of the show since its inception."
Addressing the Pandemic Through Art
Several pieces in this year's show address the current pandemic and social distancing.
"I think the challenges that artists have faced during the pandemic are no different than the challenges everyone has faced–isolation, uncertainty, fear and doubt, a lack of opportunity to physically be able to explore life and share physical communication with others. I believe the psychological impact from this unprecedented experience will continue to impact our lives."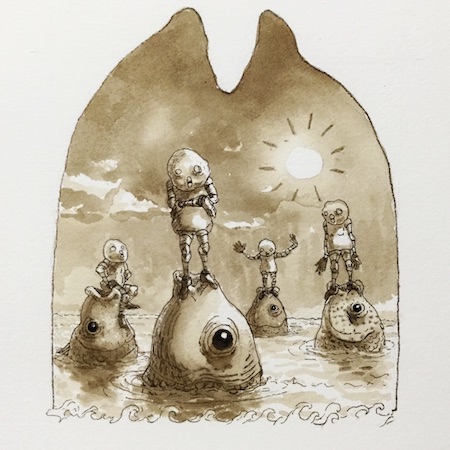 McKowen encourages everyone to explore the arts as a positive outlet for expression and growth.
"The arts provide an opportunity to experience other human beings' points of view. The arts are a safe environment to explore what it is to be human. America is once again in a precarious position. Racial tensions are literally ripping our country apart. As human beings, what can we do to heal this? How do we create change? It comes down to education. The arts provide opportunities for people from all walks of life to have a voice. It does not matter what your gender, race, sexual orientation, social economic status or religious beliefs may be, all are welcome within the arts. The arts are about human experience. The arts provide opportunities for people to broaden their views of the world. If you can see things from another person's point of view, it is extremely difficult to hate."
Thank you, United Bank
Generous corporate support provides opportunities for artistic expression and personal growth at the Stifel Fine Arts Center. United Bank is the corporate sponsor for the Stifel Center's 2019-2020 art exhibition season and has served as the season sponsor for many years.
"United Bank's longtime support of the annual exhibition season makes it possible for the Stifel Fine Arts Center to thrive even in challenging times like these," said Oglebay Institute development director Micah Underwood. "Their generosity creates opportunities for local artists to share their work in shows like Crosscurrents and for our community to enjoy the pleasure of touring the galleries, meeting artists and even adding new pieces to their own collections. We are proud to count United Bank among our dedicated community partners."
About the Stifel Fine Arts Center
Located at 1330 National Road in Wheeling, Oglebay Institute's Stifel Fine Arts Center is conveniently located just off exit 2B of 1-70.
Housed in the historic Edemar Mansion, the Stifel Fine Arts Center is a public arts center with galleries, classrooms and performance space. Artists, emerging artists, art lovers, students, educators and families gather here, connecting and engaging the community in creative pursuits.
Generous support of the members of the Institute as well as financial assistance from the West Virginia Department of Arts, Culture and History and the National Endowment for the Arts, with approval from the West Virginia Commission on the Arts also make these programs possible.
For more information, contact the Stifel Fine Arts Center at 304-242-7700.