By Laura Jackson Roberts
April means singing birds, greening grass, and blooming daffodils (even if they're dusted with snow). It's a time of rejuvenation. The earth's long winter exhale has ended and now nature takes a breath and prepares for busyness. It's no wonder the powers that be chose April 22 for Earth Day.
The first Earth Day was held in 1970. The previous decade had been an active one for ecological advancement and awareness, especially with the release of Rachel Carson's Silent Spring, a book about the detrimental environmental effects of pesticides. Earth Day is now celebrated in 193 countries around the world.
At Oglebay Institute's Schrader Environmental Center, Earth Day—and April—are a big deal. It's why they're in business, why they're working hard to educate and serve our community. In the past, the Schrader Center has hosted different sorts of Earth Day festivals. Lately, though, they've held their annual Eco-fest during the Oglebayfest weekend, when lots of folks can attend. What to do in April, then?
Take a Morning Hike at Oglebay
Molly Check is the director at Schrader. This year, she envisioned a quieter celebration, one designed to connect visitors to the heart of Earth Day's message.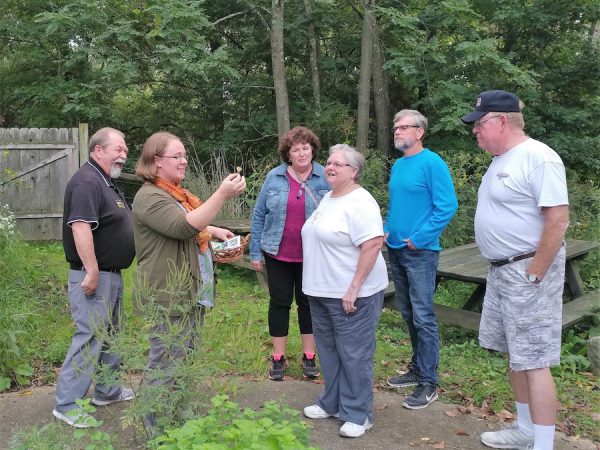 "This year we're going to just try to get people out into nature," she said. On April 22nd, you'll have two chances to do just that. At 8am, a Schrader naturalist will lead a hike on the paths behind the center down to the waterfall. You'll look and listen for birds and explore new life as it emerges along the path.
Cost is $5 per person/free to OI members.  Register online for the morning nature walk or call 304-242-6855.
Visit Bear Rocks Lake in the Afternoon
At 1pm, visitors will meet a naturalist at Bear Rock Lakes. Molly says that the Schrader staff loves Bear Rock Lakes. It's a wildlife management area just east of the Highlands, and though it's only a short distance from the interstate, it feels remote and quiet. Managed by the WV Department of Natural Resources, the 242 acres offer four lakes and a looped hiking trail. It's a popular spot for fisherman and dog-walkers. In the past, I attended an evening moon walk at Bear Rock Lakes with naturalist Mike Hensley. We watched green-winged teals, called owls, studied spiders, and peered at constellations. There's a lot to see and hear out there. Molly Check agrees.
"It's a great place because it's pretty easy walking, with that little loop up around the ridge and then back down by the water," she said. "It's pretty accessible for most people, and it's such a nice little habitat there. It's a great time of year for birds right now. Anyone who is a big birder knows that April's always the best time of the year. So we'll definitely be looking for birds, but then it's also late enough in April that—as long as it stops snowing—flowers will be coming up. So, we'll be looking at flowers and birds and identifying things as we go along."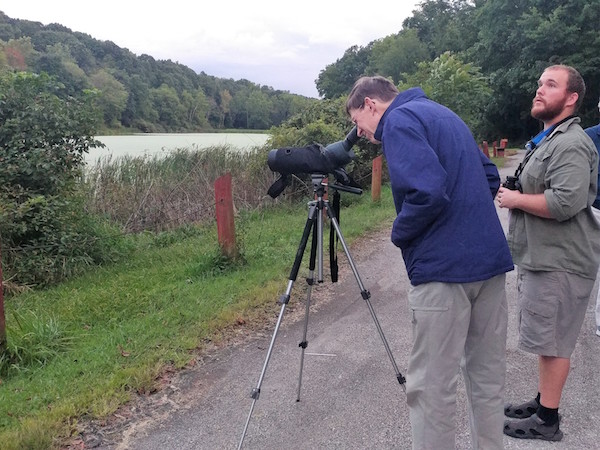 Though it still feels as though the forest is sleeping, tiny flowers called "spring beauties" are beginning to rise up from the ground as the soil warms. There's a lot of movement in the woods—migratory birds like tree swallows are returning for their summer stay in the northern latitudes. The naturalist will point out animal tracks and find creatures the average walker might miss.
Cost is $5 per person/free to OI members. Register online for the nature walk at Bear Rock Lakes or call 304-242-6855.
Enjoy Nature Story Time and Astronomy, too, April 21
The day before Earth Day—Saturday, the 21st—will offer plenty of family programming, too.
"We have a program in our new children's library inside the Schrader Center," Molly said. "We have our nature story time program. And that's going to be talking about pollinators and bees. We'll start in there, and we'll read a story, and then we'll head outside to our butterfly garden to search around for some pollinators. We're going to make a bee hotel which they can then take home with them. We'll be talking about native pollinators."
The mason bee is one such native pollinator. Mason bees live solitary lives, nesting in tunnels in wood or stone. You may see them around the foundation of your house. An excellent pollinator, mason bees are ideal garden residents because of their gentle nature—they rarely sting. If you've got mason bees, be kind to them.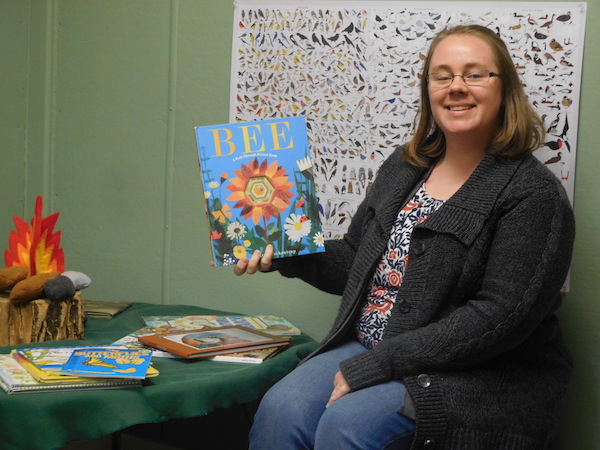 Nature story time takes place from 10-11:30am Saturday, April 21. Cost is $5/$4 OI members. Register online or call 304-242-6855.
Later that day, the Oglebay Astronomy Club will be hosting daylight astronomy from 1-4pm at the observatory in the field across the street. While daylight astronomy sounds a bit like an oxy-moron, there's a good deal to be seen. The sun is always alive with activity, and families can get a look at the corona, solar flares, and sunspots. Night owls may want to come back when the stars come out; the Astronomy Club will return from 8-11pm that evening for more traditional nighttime viewing.
Astronomy programs are free and open to the public.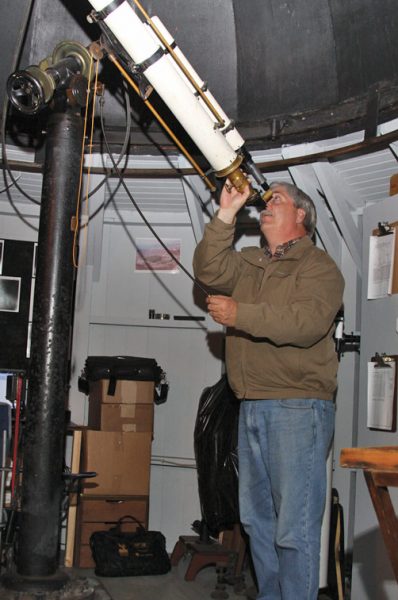 Molly envisions a fun family day on April 21st. Families can start with the kids' pollinator program, bring a picnic lunch to enjoy on the picnic tables, and do some daylight astronomy in the afternoon.
Construct a Rain Barrel April 28
If you're really feeling April nature, or if you miss the Earth Day weekend events, you'll have another chance to head up to the Schrader Center the following weekend. On Saturday, April 28th, you can build your own rain barrel and learn how to capture and use what nature offers us for free. I did this a few years ago and use the barrels all summer to water my plants and fill up my fish pond. The class is for adults and interested, older children.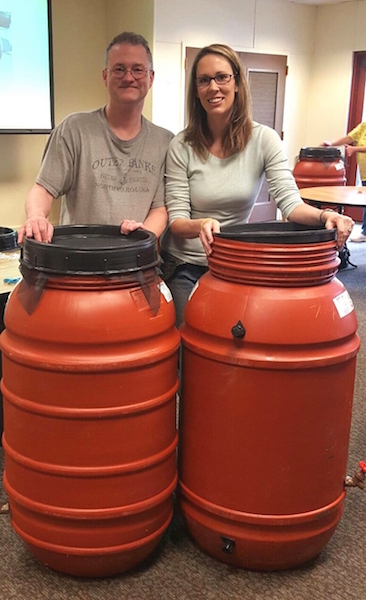 The rain barrel workshop takes place from 10-11:15am on April 28. Cost is $75/$70 OI members and includes step-by-step instruction and all parts, including the barrel to take home.  Register online or call 304-242-6855.
Living Green Lecture Series April 29
On Sunday the 29th you can catch the last lecture in the Living Green Lecture Series. Although Dr. Zachary Loughman is known for his crayfish research at West Liberty University, he'll be speaking about Appalachian wildlife at 2pm. The program is free and open to all.
Every Day is Earth Day at Schrader!
Of course, you don't have to stick to the schedule of events. The Schrader Center is always open on weekends, and it can be a great place to bring your kids and let them enjoy a hands-on experience. In addition to the hiking trails, children can explore the new exhibits. There's a giant bluebird house to play in, new skulls and furs to touch, and a water exhibit where they can use a dropper to move the water around and see how much of the earth's water is actually potable.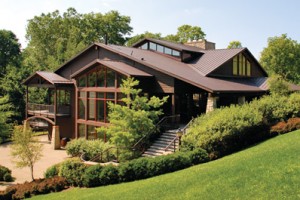 While it's important to acknowledge Earth Day, it's also good to celebrate it in the way that feels most appropriate to you. Whether that's with fanfare, a solitary walk in the woods, a recycling venture, or a family day at the Schrader Environmental Education Center, we can honor our home planet by renewing our connection to its wild and wonderful places.