View Art Exhibit and Enjoy a Free, Festive Reception
Join us November 4 at Oglebay Institute's Towngate Theatre and get introduced  to "The Gallery at Towngate."  A public reception takes place from 5:30-8:30 p.m. The event coincides with Wheeling's monthly First Friday event.
View the current exhibit on display.  Watercolor artist April Waltz is the featured artist.  In addition, you can go upstairs to the theater and watch a series of short films by independent filmmakers from across the country.  Film shorts will be playing on a loop. So, you can come and go at your leisure.
First Friday Fun!  Have a Drink on Us!
Enjoy a glass of wine or craft beer. Have some light refreshments, too. The event is free and open to the public.
"Whether you are out with the family, on a date or enjoying a night out with friends, stop by Towngate Theatre.  Enjoy the art, film and reception. Meet our staff, too.  Most of all, explore our theater," Thompson said. "You'll discover more about all the arts and entertainment events that take place here year-round"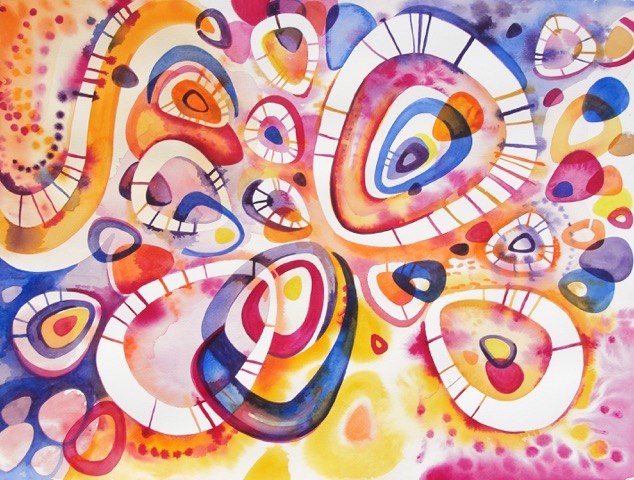 The Gallery at Towngate
Towngate Theatre is well known in Wheeling and its surrounding communities for community theater productions, children's theater, concerts, ballet, film screenings, spoken word and other performing arts events.  But did you know that Towngate is also an art gallery?  The theater lobby is now home to changing art exhibits.
"The Gallery at Towngate" is an extension of the exhibit season hosted by Oglebay Institute's Stifel Fine Art Center.  OI curator of exhibitions Michael McKowen began working with Towngate a couple of months ago to organize an exhibit season for the theater.
"Stifel is a much larger space and has a limited number of slots available each season for artists to show their work. This second, smaller gallery space provides opportunities for artists to do solo exhibitions without having to fill a space as large as Stifel," McKowen said.
McKowen is exploring other opportunities for programs that combine visual arts with performing arts and cinema.
According to Towngate Theatre director Tim Thompson, patrons enjoy the new addition.
"Our audiences are delighted and impressed with the addition of our new gallery space. Many patrons commented that it really brightens up the room in an exciting and vibrant way, and they feel like they are getting two shows for the price of one," Thompson said.
"The Gallery at Towngate" enhances the growing Centre Market District, and it helps attract more art enthusiasts to events in the area such as First Fridays.
About Towngate
Oglebay Institute purchased the Zion Lutheran Church in Centre Wheeling in 1969. Extensive renovations transformed the historic church into a performing arts center.  The community enjoys hundreds of live performances, films and classes and workshops year-round.
Constructed in 1850, Towngate is listed on the National Register of Historic Places.