An Evening with Hal O'Leary at Towngate Theatre
In Wheeling the name Hal O'Leary is synonymous with community theater. O'Leary spent a lifetime in the theater as actor, director and designer. He founded Oglebay Institute's Towngate Theatre and served as its artistic director for 43 years. Since his retirement in 2008, O'Leary has immersed himself in a world of poetry. He has written more than 200 poems and essays, which have been published in 15 countries.
O'Leary will share poems from his recently published book "For What They're Worth: Poems of Wit and Wisdom" during a poetry reading and reception with the author. The event takes place Saturday, December 17 at Oglebay Institute's Towngate Theatre.
Drinks will be served at 6:30 p.m. The reading begins at 7 p.m. and will be followed by a reception and book signing in the theater's social room. The event is free and open to the public. Fitzsimmons Law Firm is sponsoring the event.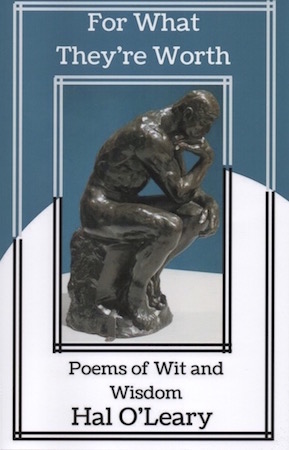 O'Leary's love of poetry began at an early age. He wrote his first poem at age 16 for a teacher he loved. At age 20, after serving in the Army during World War II, he wrote his own epitaph. He wouldn't write another poem until age 84.
"After I retired, I began to scribble a bit," he said. Poetry served as a creative outlet in his "lifelong search for the purpose of human existence."
"The arts are my religion, my education, my life," he explained. "I believe it is only through the arts that we are afforded an occasional glimpse into the otherwise incomprehensible."
Hal O'Leary and Towngate Theatre
O'Leary joined the Oglebay Institute staff in 1965 where he was given the opportunity to develop a theater program. He began by bringing creative dramatics into every elementary school classroom in the area. Hal produced plays in a variety of venues and created the Junior Theater Program for young actors, which became the Parcel Players summer program geared to high school- and college-age students. In 1969, O'Leary oversaw the renovations to a historic church purchased by Oglebay Institute.  He turned it into a 166-seat theater now in its 47th season. During his tenure, Towngate Theatre produced 250 shows with 1,592 performances for a combined attendance of more than 158,000 people.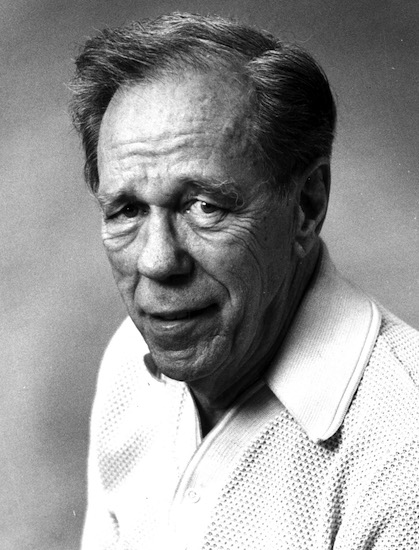 In addition to his role as a leader in community theater in the Upper Ohio Valley, O'Leary has pursued a career on the regional and national level. He has acted in several movies and in industrial promotions and commercial spots for television and performed on stages in Washington, D.C., and Pittsburgh.
He has made recordings of anthologies of children's literature; early in his career, he appeared on programs for CBS and ABC radio. His expertise as a scenic designer has been utilized for numerous Towngate productions as well as ones in Clarksburg, W.Va., New York City and on a cruise ship. He also was an instructor of communications at Bethany College from 1970-79.
In 2008 he was inducted into the Wheeling Hall of Fame and is the recipient of an Honorary Doctor of Humanities Degree from West Liberty University.
RSVP for this special evening.
The event is free, but RSVPs are appreciated.  Call 304-242-7700 or visit www.oionline.com. Towngate Theatre is located in Wheeling's Centre Market district at 2118 Market Street.