Railroad Exhibit, Reception, Short Films & Improv Jan. 6
Join us from 5:30-9:30 p.m. January 6 for First Friday events at The Gallery at Towngate!
View the current exhibit on display.  Railroad photographer Frederick J. Ripley is the featured artist. In addition, you can go upstairs to the theater and watch a series of short films by independent filmmakers from across the country.  Film shorts will be playing on a loop. So, you can come and go at your leisure. Afterwards, Towngate's improv group, the Left of Centre Players, takes the stage.
All events are free and open to the public.
"Appalachian and Allegheny Mountain Railroading: A Photographic Essay by Frederick J. Ripley"
The exhibit features photographs of American railroading, taken between 1988 and 2015.  These dramatic images include scenes from Kentucky, Maryland, Ohio, Pennsylvania, Tennessee, Virginia and West Virginia.  An exhibit guide describes each photo.
For nearly 30 years, Ripley has created almost 50,000 images of American railroads, taken in 20 states.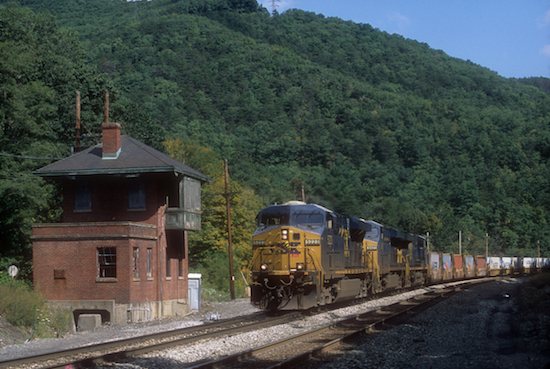 Ripley uses his material to create exhibits around a theme and presentations that illustrate a particular section of a railroad.  Supported by historical material such as timetables, maps and schedules, his presentations offer an interesting and educational look at the subject in its historic, economic and geographic context.
Ripley has a keen interest in history, combined with a love of the outdoors and regional geography. His style of photography not only presents scenes of modern railroading in the context of history and tradition but also illustrates the railroad's evolving interaction with its environment.
Ripley's exhibit is on display at The Gallery at Towngate through February 28.
First Friday Fun!  Have a Drink on Us!
Enjoy a glass of wine or craft beer. Have some light refreshments, too. The event is free and open to the public.
Whether you are out with the family, on a date or enjoying a night out with friends, stop by Towngate Theatre.  Enjoy the art, film, reception and improv. Meet our staff, too.  Most of all, explore our theater. You'll discover more about all the arts and entertainment events that take place here year-round.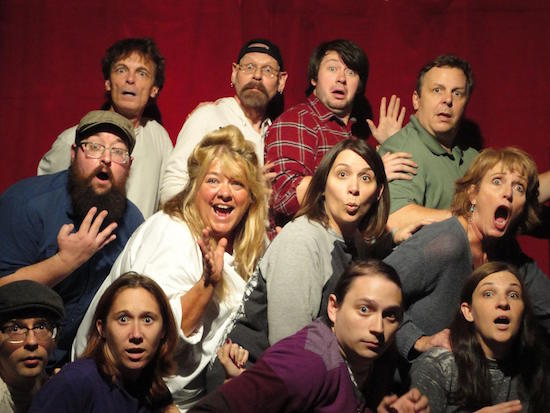 The Gallery at Towngate
Towngate Theatre is well known in Wheeling and its surrounding communities for community theater productions, children's theater, concerts, ballet, film screenings, spoken word and other performing arts events.  But did you know that Towngate is also an art gallery?  The theater lobby is now home to changing art exhibits.
The Gallery at Towngate is an extension of the exhibit season hosted by Oglebay Institute's Stifel Fine Art Center and aims to combine visual arts with performing arts and cinema.
The Gallery at Towngate enhances the growing Centre Market District, and it helps attract more art enthusiasts to events in the area such as First Fridays.
About Towngate
Oglebay Institute purchased the Zion Lutheran Church in Centre Wheeling in 1969. Extensive renovations transformed the historic church into a performing arts center.  The community enjoys hundreds of live performances, films and classes and workshops year-round.
Constructed in 1850, Towngate is listed on the National Register of Historic Places.