Celebrations of the Season!

One of the most beloved holiday traditions returns to the Ohio Valley. Oglebay Institute's Mansion Museum in Oglebay Resort, Wheeling is lavishly decorated for the holidays and open to the public for tours through December 31.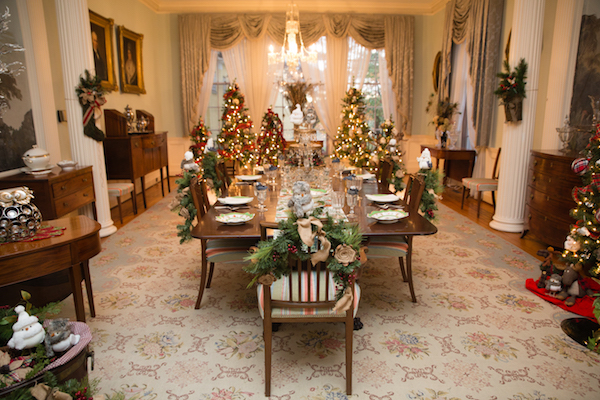 Each holiday season since 1973, the Mansion Museum, which was the summer home of wealthy industrialist and philanthropist Earl W. Oglebay, has been trimmed for the holidays by professional decorators and talented amateurs. These talented decorators carry out a holiday theme in the Mansion's 13 period rooms, hallways and staircases. Using their own unique vision, they create stunning results for visitors to enjoy.
The décor ranges from simple elegance to the extravagant, and visitors will find decorating inspiration to take back to their own homes.
Sponsored by Panhandle Cleaning and Restoration, this year's holiday decorating extravaganza is titled "Celebrations of the Season."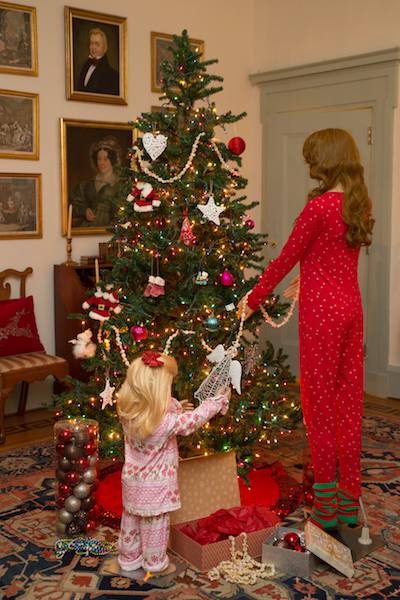 Featured Decorators:
• Outside Visitor Entryway:  Nicky's Garden Center
• Front Desk: Lendon Floral and Garden
• Hallways and Stairs: Scott Klinkoski and Dick Taylor
• Dining Room: Joan Berlow-Smith, Jenny Jebbia, Sharon Mendelson, Martha Wright
• Pioneer Kitchen: Tom and Judi Tarowsky, West Virginia Storytellers Guild
• Victorian Bedroom: Michelle Runkle
• Federal Bedroom: Becky Niess and Connie Aherns
• Sewing Room: Mary Fahey, Wheeling Area Chamber of Commerce
• Empire Bedroom: Christine Muldrew, Suzanne's Fashion and Bridal
• Child's Bedroom: Museums Staff
• Library: Kristin Irwin and Museums Staff
• Empire Sitting Room: Temple Shalom
• Victoria Parlor: Museums Staff
• Mr. Oglebay's Office: Mary Dorcas Washington Questers and Elizabeth Brown
• Game Room: Kristin Irwin and Bev Burke
• Oval Sitting Room: Megan Wagner and Jeanette Roupe, Pat Catan's
• Reception Room: Yvonne Jacobs, Collector's Cottage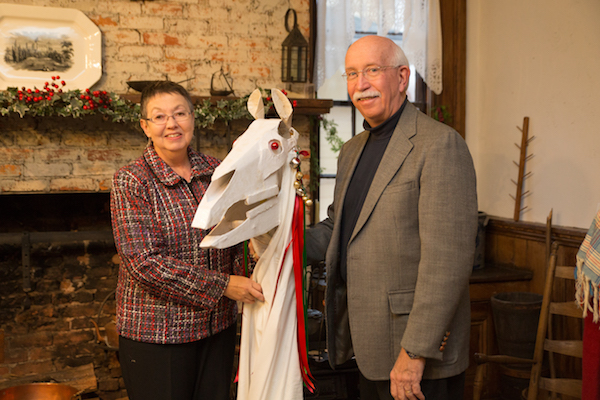 Thank You!
"We are so grateful to our corporate sponsor, the volunteer decorators and our Mansion Museum Committee who make this event possible," Museums director Christin Byrum said. "They invest so much time and money to transform the Mansion Museum into a yuletide dream. This exhibit is a wonderful example of the power of volunteerism and corporate philanthropy."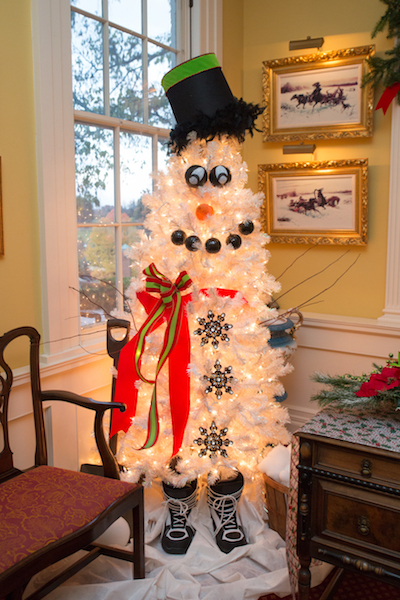 Transforming History into Holidays Not an Easy Task.
Byrum said decorating a historic building is a quite a challenge. Decorators must incorporate design elements around the holiday theme and also create period-appropriate trimmings for the Mansion, which was built in 1846. Also, they must take special precautions so that period antiques are not damaged.
"It is a balancing act to ensure that the decorators have the means to express their creative vision and fulfill our professional responsibilities as stewards of a historic home and the collections within," she said.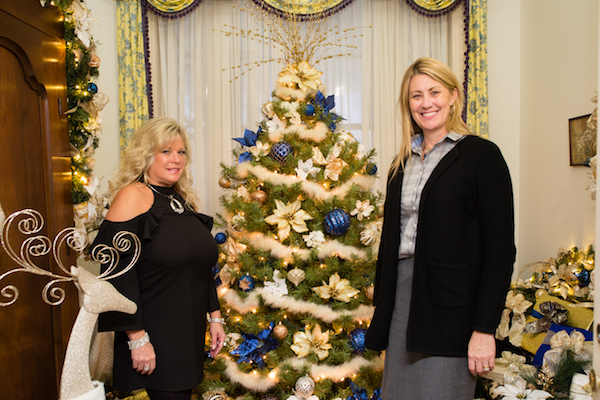 Holiday Events at the Mansion
In addition to touring the Mansion, guests can attend special holiday events that are planned for the coming weeks.
Oglebay Institute's School of Dance performs the classic ballet "The Nutcracker" at 1 p.m. and 3p.m. December 3, 10 and 17. Click here to find out more and purchase tickets.
Community carol singing takes place from 6-8 p.m. December 15 outside the Mansion Museum. Sit around a campfire that burns inside a chimney carved in ice, sip hot chocolate and sing holiday songs. The event is free and open to the public.

Tour the Mansion.
You can tour the Mansion and Glass Museums from 10 a.m.-5 p.m. Sunday- Thursday and 10 a.m. – 10 p.m Fridays and Saturdays. Guests should arrive at least 30 minutes prior to closing to allow time to tour. The Museums are closed Christmas Day and New Year's Day.
Please call 304-242-7272 for more information or visit on the web at www.oionline.com.