Romantic Evening or "Hot" Date?
Whether you are looking for a romantic evening in an elegant setting or searching for a "hot" date, Oglebay Institute offers unique ways to spend Valentine's Day.
Programs include glassmaking workshops, a jazz concert, a dinner and wine tasting in elegant Stifel Mansion and a private tour of the historic Mansion Museum, complete with champagne, chocolates and a rose.
Programs are taking place at three Oglebay Institute venues- the Stifel Fine Arts Center, the Mansion Museum and the Glass Museum– during the week of Valentine's Day.  Each program gives couples and friends opportunities to celebrate in creative ways.
Champagne Tour of the Oglebay Mansion
A Valentine's Champagne Tour of the Mansion Museum takes place from 6-7:30 p.m. Tuesday, February 14 and appeals to history buffs as well as those who are intrigued by stories of love and romance.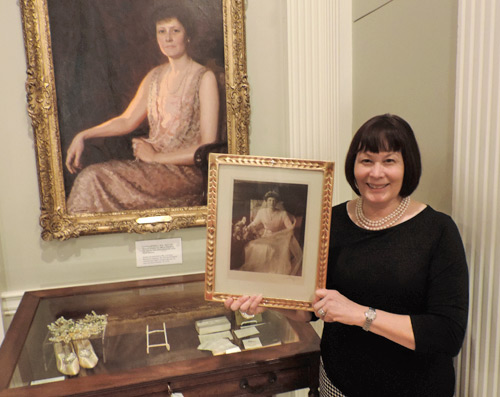 Learn about the lives and loves of three generations of the Oglebay Family- secret engagements, tragedy, young love, second chances and more.  Also enjoy the rare opportunity to go inside the Mansion's period rooms. You'll have champagne and chocolates, too.  Take home a single rose as well as a glass "kiss" made in the Glass Museum studio.
The cost is $75 per couple. Members of Oglebay Institute receive a discount. Register online.
Romance of Glass Workshops
For those interested in a "hot" date, Romance of Glass Workshops allow couples to work side-by-side with skilled glass artisans to create beautiful pieces of art glass at the Glass Museum Studio, located in the Carriage House Glass Center in Oglebay Resort.
Couples will create at least two pieces of one-of-a-kind art glass. Participants can choose from hearts, candy kiss charms for a necklace, paperweights and more.
Simply observing the process of glassmaking is quite magical, as a shapeless glob is transformed into a work of art, and vibrant colors and designs emerge from the molten glass. Trying it yourself, making glass with your own hands, taking home your very own creation, well, that is priceless. It's a wonderful experience to share with a loved one, too.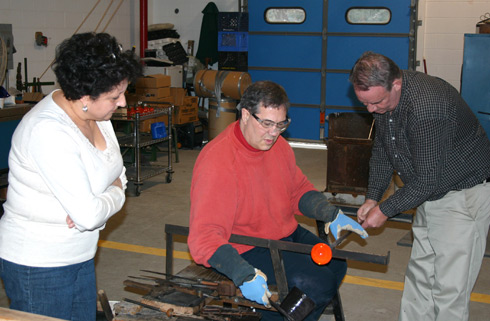 Romance of Glass Workshops are available from 10:30 a.m -4 p.m. on Saturday, February 11 and Sunday, February 12. Cost is $140 per couple. Members of Oglebay Institute receive a discount. Register online.
Wine and Dine in the Historic Stifel Mansion
The Stifel Fine Arts Center will host two special programs. The Art of Wine Valentine's Dinner takes place at 6:30 p.m. Friday, February 10, and Jazz at the Stifel is at 8 p.m. Saturday, February 11.
Taste five wines while enjoying a five-course dinner and live music in the elegant Stifel Mansion that was once home to one of Wheeling's most prominent families. Cost is $55 per person. Members of Oglebay Institute receive a discount. Register online.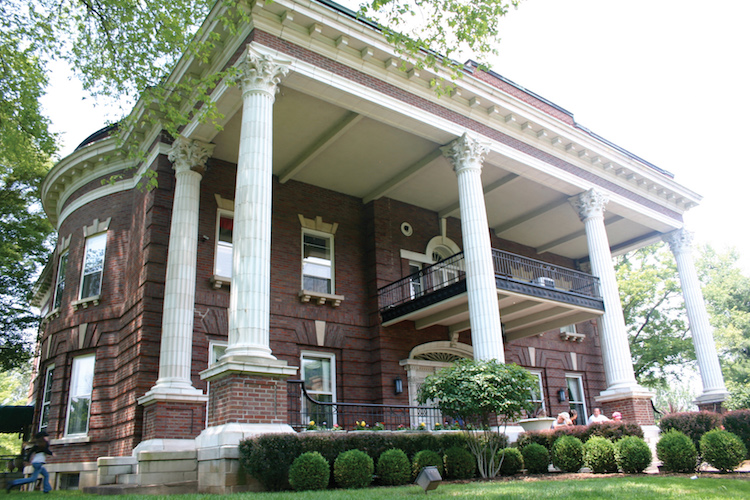 Wine and food pairings are as follows:
•    Kung Fu Girl Riesling with Ahi Tuna Sashimi
•    Eve Chardonnay with Sweet Corn Bisque soup
•    The Velvet Devil Merlot with roasted Brussels sprouts with garlic, onion and pork belly
•    Chateau Smith Cabernet with bacon-wrapped tenderloin with bone marrow butter, potato and leek gratin
•    Boom! Boom! Syrah with chocolate covered cherries, strawberries, raspberries, popcorn and bacon
Jazz It Up!
Internationally recognized jazz singer Lisa Yvonne Ferraro performs Saturday, February 11 at the Stifel Center. Wine and desserts will be available for purchase. All tickets are $20. Register online.
Dining and seeing concerts in the unique atmosphere of one of Wheeling's most historic homes is a very special experience. You can also browse the art gallery, admire the stunning architecture and enjoy the intimate and elegant setting.
Get Tickets
Space is limited in all programs. Advance reservations are required. Call 304-242-7700 or visit www.oionline.com.