The Raising the Roof Art Auction May 7 at Oglebay Institute's Stifel Fine Arts Center gives attendees a chance to take home a piece of Wheeling history.
More than 50 artists, both working professionals and emerging artists from the tri-state area, have created art using original ceramic roof tiles from the restoration of the iconic 110-year-old Edemar Mansion.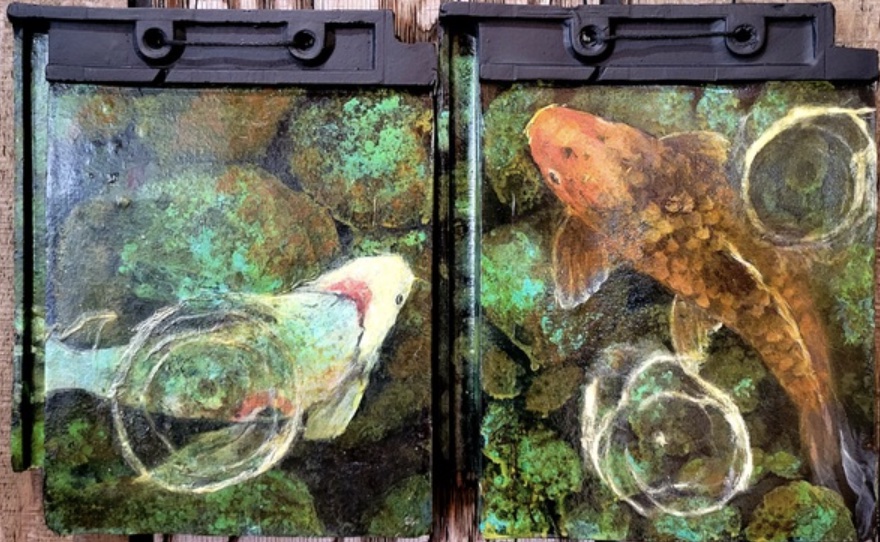 Edemar Mansion
A Neoclassical Revival Style mansion along National Road in Wheeling, Edemar was built in 1912 as the private residence of Edward W. Stifel, Sr. and his wife Emily Pollock Stifel. It was named for their three children—Edward, Emily and Mary. Stifel was president and chairman of J. L. Stifel & Sons, a textile manufacturing firm known for quality, indigo-dyed cotton calicoes. In its peak years, the Stifel calico works produced 3.5 million yards of cloth per month.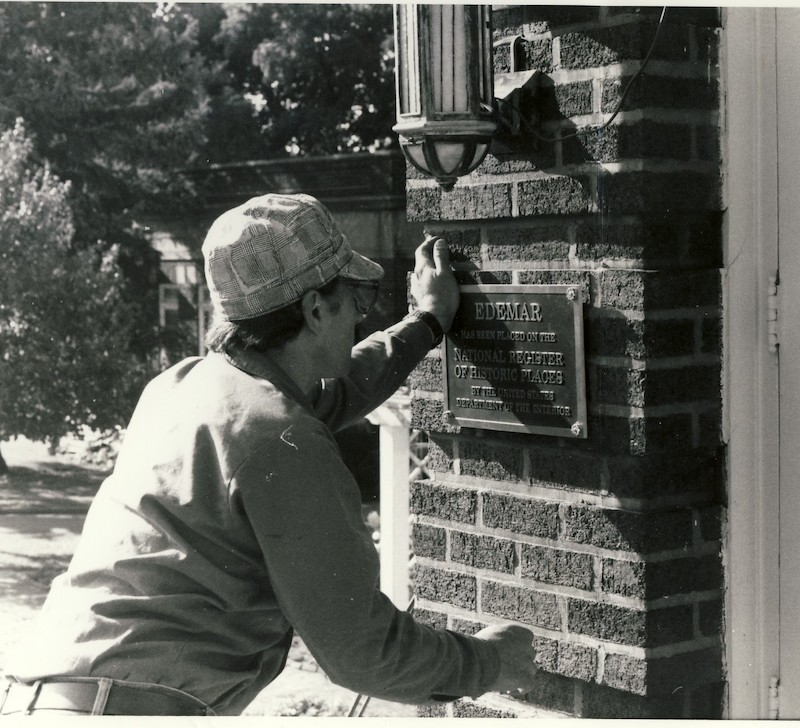 In 1976, the Stifel family donated Edemar to the non-profit Oglebay Institute for use as a public art center. Now known as the Stifel Fine Arts Center, the building houses galleries, classrooms, and performance space and serves as a gathering place for artists, emerging artists, art lovers, students, educators, and families.
Raising the Roof
More than a century after it was finished, the historic structure remains sound. Built of steel-reinforced concrete, it was designed to stand the test of time. However, despite routine care and maintenance, roof replacement is now necessary to preserve the historic building as a place for the community to create and connect for generations to come.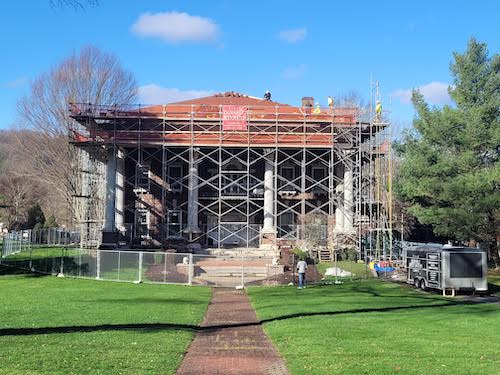 Construction of a new, watertight, terra cotta tile roof is underway and expected to conclude this summer.
Supporting the Artists Who Support Our Community
The Raising the Roof Art Auction will help fund the Stifel restoration project as well as support participating artists, who will receive fifty percent of the proceeds from work sold.
"Supporting artists is a central part of OI's mission. We do this in a variety of ways, including exhibition and learning opportunities, as well as venues for selling their work. For this fundraiser, we asked artists to commit time and materials to creating a specific work. We felt it was important to share the proceeds because we could not have done this event without their contributions," said Oglebay Institute development director Micah Underwood.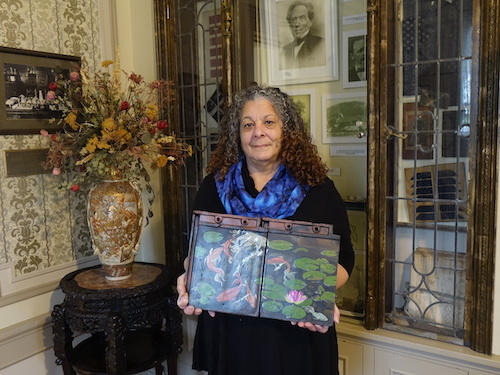 The artist response has been enthusiastic.
"For our local artists, the Stifel is an essential part of the creative community so there's a natural interest in creating work for this event. For artists outside the area, the "canvas" of the roof tile provided a unique challenge."
Diversity of Works
The diversity of artists, media, subjects, and styles will please a wide range of tastes among seasoned and novice collectors, Underwood said.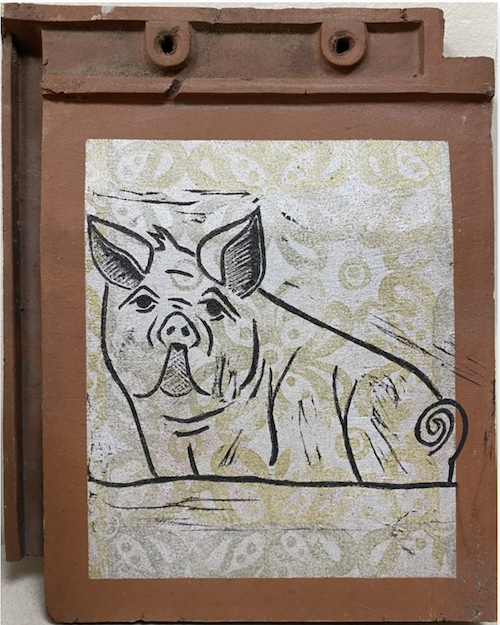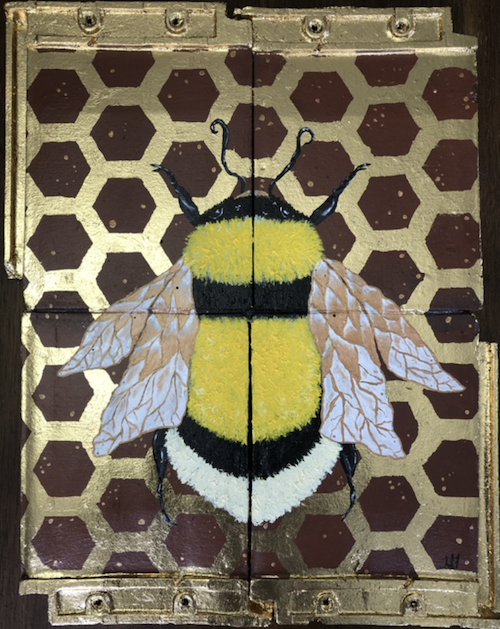 "Their work includes acrylic, oil, and watercolor painting, metalwork, sculpture, photography, printmaking, and pastel. Their pieces, which may be one or more tiles, are figural and abstract and include such subjects as florals, koi and Boots, the pig sculpture in the Stifel garden. Several of the tiles depict animals and landscapes. One piece is a functional fountain incorporating multiple tiles."
Bid on a Piece to Take Home
Works will be for sale via silent and live auctions and participants can place bids in person or online through the auction website. Online bidding for the silent auction opens Sunday, May 1 at auctria.events/OIRaisingtheRoof. Selected items will be sold in the live auction from 6-8pm Saturday, May 7.
Admission to the on-site auction is $15 and includes hors d'oeuvres and drinks. Tickets can be purchased at www.oionline.com or by calling 304-242-4200.
"This event is a celebration of our artists and a place where so many of them explore and share their creativity. It's an opportunity to add a unique piece of art to a collection and to support artists and OI," Underwood said.  "Because people can support the auction from anywhere, it also embodies a central idea of OI—what we do doesn't only happen under our roofs. It happens wherever people have an enthusiasm for art."