Oglebay Institute's Towngate Theatre presents a staged reading of Tennessee Williams' "Cat on a Hot Tin Roof" at 7pm September 29. This special program takes place in memory of Bettie Steele—a longtime community theater actor and director and one of Towngate's founders—who died in February of 2023.
Bettie was instrumental in the development of Towngate, both the physical space and the magic that happens onstage. It was Bettie who first envisioned how the historic Zion Lutheran Church, located in the Centre Market area of Wheeling, could be transformed into a performing arts center. She influenced the Towngate artistic director at the time—the late Hal O' Leary—to pursue the endeavor. She is also credited with naming the theater.
Towngate's Original "Maggie The Cat"
Bettie starred as "Maggie the Cat" in "Cat on a Hot Tin Roof," Towngate's first ever production in 1969. She went on to perform in 17 Towngate productions from 1969-2004, as well as many special events. She also directed many Parcel Players productions, most notably "Runaways" in 1977.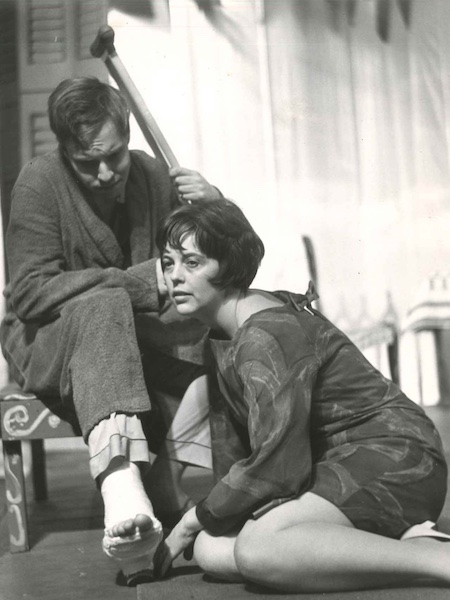 "Bettie had a tremendously positive influence on making Towngate a top-notch, legitimate theater where great plays by great playwrights were produced," said Towngate Theatre director Tim Thompson. "She helped educate Wheeling residents on what good theatre is. Bettie was a major influence on young actors, me included."
He added, "Bettie was incredibly talented, creative, smart, and passionate about her work. She never took a play or role lightly. She gave her heart and soul and time to make it as good as possible."
In the late 1960s, Bettie and husband Joe moved to Wheeling from Pittsburgh. Bettie soon met Hal O'Leary and became involved in the Wheeling theater scene.
Historic Church Becomes Community Theater Treasure
Prior to the purchase of Towngate Theatre, Oglebay Institute theatrical productions took place at a variety of venues throughout Wheeling including the Carriage House Barn (which burned down in 1965) and Mansion Museum in Oglebay, and the former Pennsylvania Railroad Station, which was located along the waterfront in downtown.
In 1968, the Pennsylvania Railroad Station was destroyed by fire. Wheeling actors were without a place to perform.
"Bettie approached Hal and told him there was a church for sale in Centre Wheeling. Hal refused at first, but after touring the space, realized it was perfect for a theater, as well as a space for classes, rehearsals, costume and scenery storage, and more," explained Thompson. "Hal convinced Oglebay Institute to rent the space for one year, for the sum of $1. Then, after a very successful season in 1969-70, the Institute purchased the building."
"If not for Bettie, this space may have never been discovered. Along with Hal, Augusta Evans, Wade Hamlin, Susan Greer, and Snookie Nutting, we have Bettie to thank for having such a treasure like Towngate in our community."
Thompson said that offstage, Bettie was also a very supportive patron of Towngate. "She will be remembered and loved at Towngate forever as one of our co-founders and kindred spirits."
Towngate's 2023-24 main stage season is dedicated to Bettie Steele.
Bettie's Towngate Theatre Performances
1969  "Cat on a Hot Tin Roof"
1971   "Juno and the Paycock"
1972  "Oedipus the King"
1975   "Dylan"
1976   "Inherit the Wind"
1978   "Saratoga"
1979   "The Night of the Iguana"
1980   "The Norman Conquests"
1985   "Foxfire"
1990   "Broadway Bound"
1991   "Road to Mecca"
1992   "Something's Afoot"
1995   "Lost in Yonkers"
1999   "Steel Magnolias"
2000   "A Man for All Seasons"
2004   "Pound"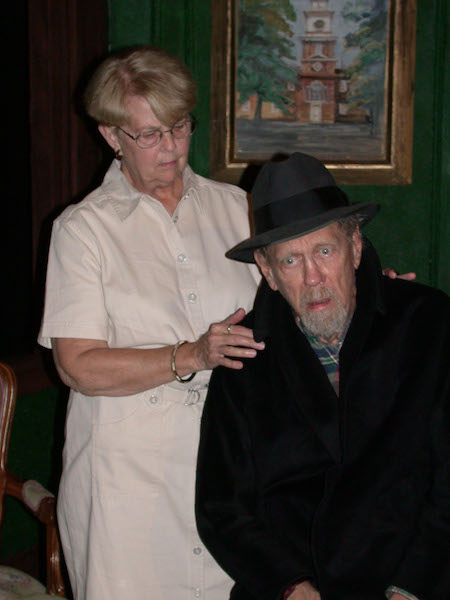 Get Tickets
Tickets for the reading of "Cat on a Hot Tin Roof" are $5. Purchase online, by calling 304-242-7700, or at the door, if available. Box office opens one hour prior to curtain.
Cast
The reading is directed by Dennis Fox. Cast members include Skyler Dye as Lacey, Makayla Carney as Sookey, Gretchen Schneider as Maggie, Alexander Hill as Brick, Rachel Thompson as Mae, Vince Marshall as Gooper, Dee Gregg as Big Mama, Tim Thompson as Big Daddy, Bob McCoy as Sonny, Rylee McCoy as Trixie, Lyric Hill as Dixie, Dennis Fox as Rev. Toker, John Reilly as Dr. Baugh.
More About Towngate
In addition to community theater, Towngate offers children's theater, ballet, improvisational comedy, and live music. Towngate is also a single screen cinema, offering movies on select evenings and features changing art exhibitions in The Gallery at Towngate. Theater classes are also offered year-round.
Towngate is in Wheeling's historic Centre Market District. This church-turned-theater is one of several Wheeling venues operated by the non-profit Oglebay Institute. Other OI facilities include: The Stifel Fine Arts Center and School of Dance on National Road, the Mansion Museum, Glass Museum and Schrader Environmental Education Center in Oglebay.