When most people hear the term "locally grown," they think of food and other agricultural products produced close to home. At Oglebay Institute's Towngate Theatre, it refers to the thousands of theater-makers who discover their passions, develop their skills and cultivate their talents through local community theater.
Tom Stobart, one of Wheeling's most gifted writers, was "one of the first locally-grown talents to create at Towngate," said Oglebay Institute director of performing arts Tim Thompson. He was raised and educated in Wheeling. He earned his theatrical chops at Towngate under the direction of his mentor—Towngate founder Hal O'Leary. Most of his plays center around places, people and personal experiences from life in his hometown.
Stobart's Legacy
He was an original Parcel Player (Towngate's summer youth theater program) and was in Towngate's first season in 1970's "Absence of a Cello," according to Thompson. He went on to appear in more than 100 local plays and musicals and author 17 one-act and six full-length plays.
Towngate staged many of his plays in the late 70s through the 90s. His play "In Terminal Decline" held Towngate's box office record for many years. Towngate staged a revival of the show in 2015 to sold-out crowds. Theaters in Pittsburgh, Columbus, New York, Los Angeles and Japan have produced his plays. He was also well-known in the Wheeling community—and around the world— as the proprietor of the Paradox, an eclectic used bookstore in Centre Wheeling.
Stobart died in August of 2020. Towngate is celebrating his life and legacy by dedicating the 2021-22 main stage season to him and staging three of his plays. Sponsored by Unified Bank, the season kicks off September 17 with two of Stobart's one-act plays— "Ever After" and "The Strap." It closes in May with his full-length play "Under the Bridge to the Stars."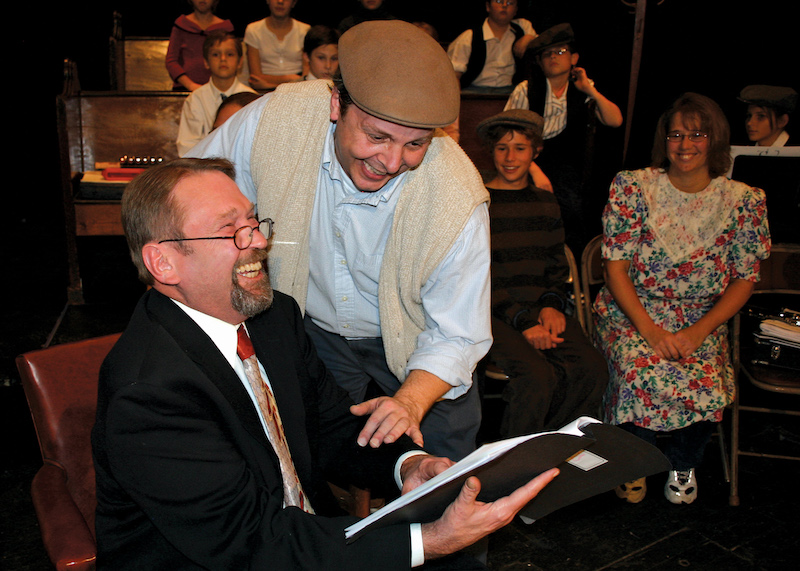 About the Plays
Both one acts center on the complications of romantic love and relationships. In "Ever After," a lonely, middle-aged man and a troubled young woman go from casual acquaintances to inseparable lovers. However, they struggle to understand each other's definition of love. "The Strap" follows a loving but volatile relationship. A couple becomes hopelessly—and comically—entangled in a web of arguments triggered by a broken purse strap.
All the action and props are pantomimed. Amanda Leigh and Wayne McCord perform "Ever After." Jamie Hamilton and Sarah Hamilton perform "The Strap." P.D. Gregg directs.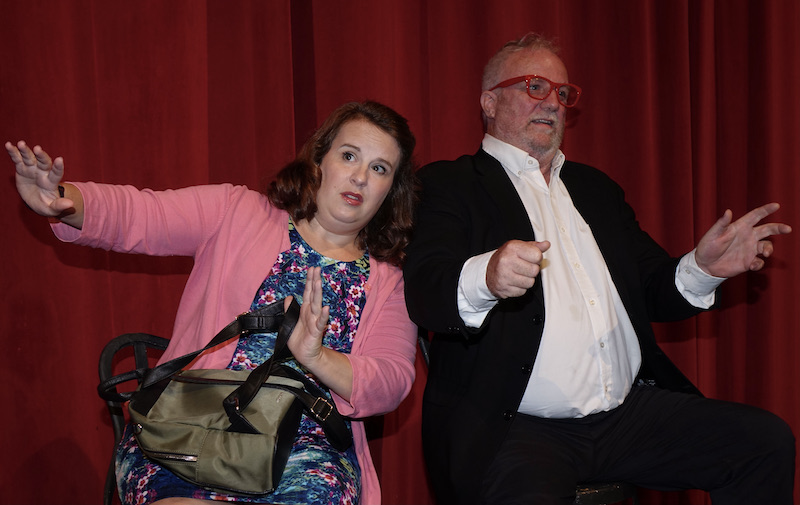 Thompson said both plays allow viewers to reflect on when they have loved and lost as well as how misunderstandings and arguments—sometimes over the silliest things—can destroy relationships. And they are written with "just enough humor to not get too down."
"His plays are excellent—beautifully written and all have entertaining and thought-provoking themes," Thompson said. "We want people who have never seen one of his plays to experience his brilliant writing and for those who have to revisit his work."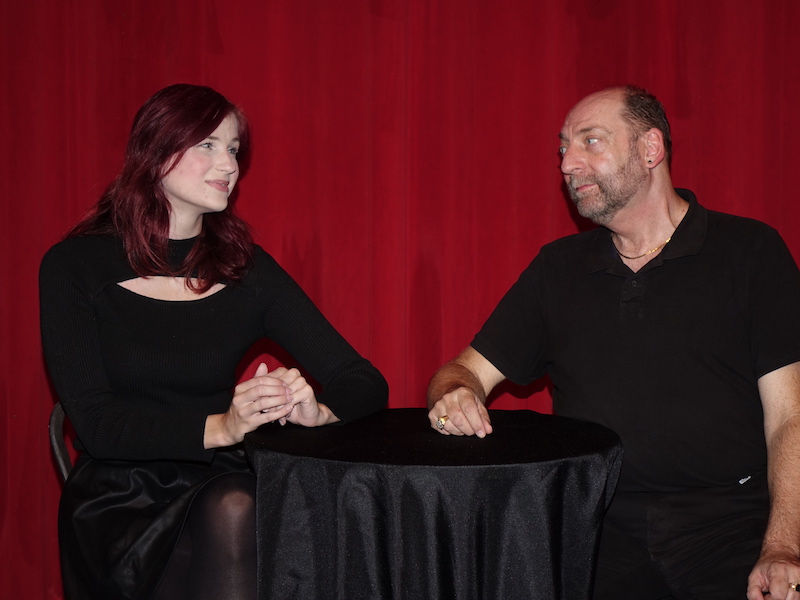 "We felt there was no better way to memorialize Tom then presenting several of his plays this season," said Gregg. "Most of Tom's works are thinly veiled autobiographies. To know his plays is to know him and vice versa."
He added, "Tom's amazing ear for dialogue and the universal themes he deals with make his plays extremely accessible and pertinent even years after he wrote them."
Showtimes
"Ever After" and "The Strap" will be staged for two weekends–September 17, 18, 19 & September 24 and 25. Evening performances take place at 8 p.m. September 17, 18, 24 and 25. A matinee performance takes place at 3 p.m. Sunday, September 19.
Get Tickets
Purchase tickets in advance at www.oionline.com or by calling 304-242-7700. Tickets can also be purchased at the door, if available. Box office opens one hour prior to curtain.
About Towngate
Towngate Theatre is in Wheeling's historic Centre Market District. This church-turned-theater is one of several Wheeling venues operated by the non-profit Oglebay Institute. Other OI facilities include: The Stifel Fine Arts Center and School of Dance on National Road, the Mansion Museum, Glass Museum and Schrader Environmental Education Center in Oglebay.
In addition to community theater, Towngate offers children's theater, ballet, improvisational comedy and live music. Towngate is also a single screen cinema, offering movies on select evenings and features changing art exhibitions in The Gallery at Towngate. Theater classes are also offered year-round.
Support the Theatre
Oglebay Institute's "Preserving Our Past; Creating Your Future" capital campaign is currently underway, and funds raised will address critical priorities throughout the Institute, including roof replacement and structural preservation at Towngate. For more information on ways to give, visit www.OIonline.com/capitalcampaign or contact OI development director Micah Underwood at 304-242-4200.