When you ask Tommie Lindell what she likes best about Creating Hope Arts, she smiles and says, "It's where I found my spark for being an artist again."
Tommie is an artist and a writer and has autism spectrum disorder. She, along with 10 other artists with developmental differences, work under the direction of in-house artist Jennifer Diehl at Creating Hope Arts in Morristown, Ohio.
Exhibit Showcases Artists with Developmental Differences
You can see an exhibit of their work at The Gallery at Towngate in Wheeling. An opening reception takes place from 6-8pm Friday, September 10. Guests can meet the artists, learn more about Creating Hope Arts and enjoy refreshments. Admission is free. The exhibit continues through November 21.
Creating Hope Arts provides an array of creative opportunities where unique talent can flourish while cultivating pride, confidence and independence as an artist.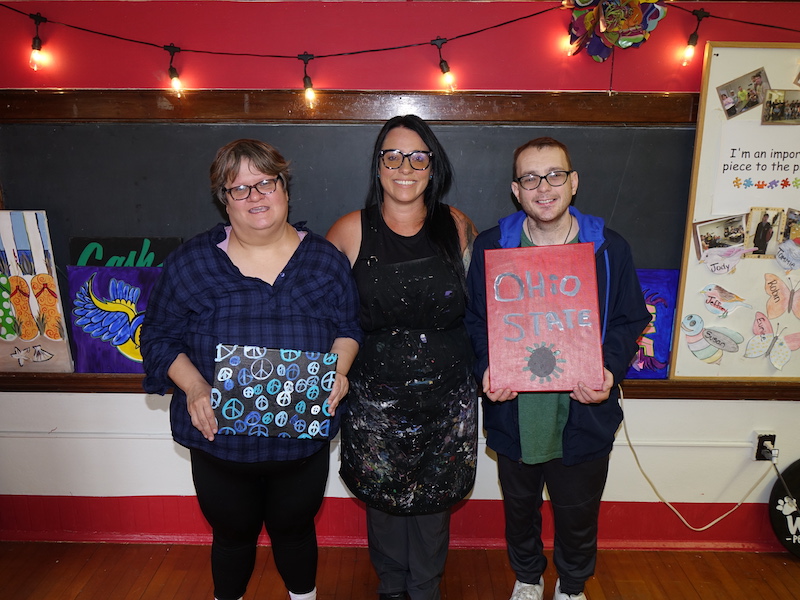 "Mostly all of our art is positive and uplifting. So many of our clients are told they can't or never will because of their disabilities," Jennifer said. "Through our art we just don't paint; we listen to our clients. We adjust and help them stay positive, confident and inspire them to overcome anything thrown their way in life…not just art."
Tommie uses her creativity to inspire others not only through her visual art but also her writing. She has written a series of stories called "The Citizens of Happy Town." All the characters in Happy Town are "Bee'nts" (half bee, half ant). Each one has unique skills and abilities. Their primary mission? To be kind and friendly and to teach people to do the same.
"She is a great writer and has a ton of stories," Jennifer said. "She brings them in and reads them to our other artists."
Tommie has also created and illustrated several characters from her stories. Jennifer said they are in the process of making life-size, standup cutouts for the characters to line the halls of Creating Hope Arts. They also hope to invite school groups to visit for story time as part of their community outreach program.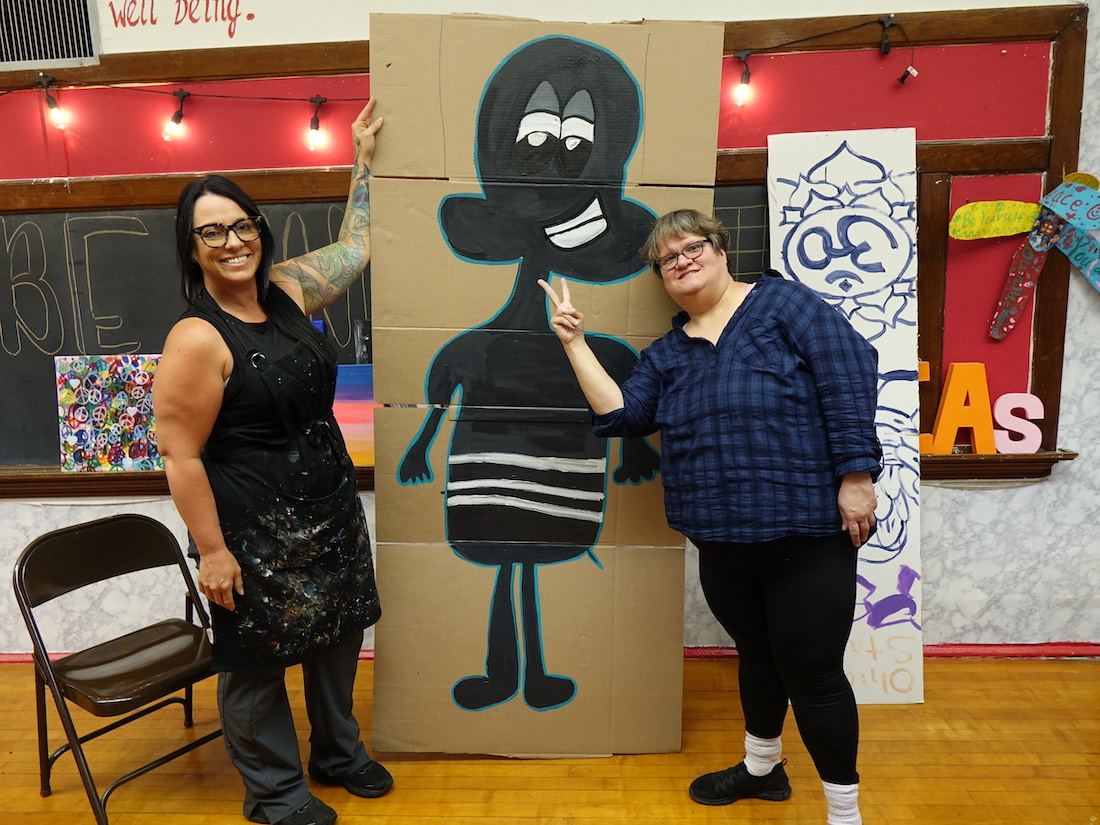 Community Engagement
Jennifer said community outreach is an important part of the organization. During the pandemic, local residents helped create an outside graffiti wall. They have also engaged the Boards of Developmental Disabilities in all of Ohio's 88 counties in a collaborative large-scale mural. Also, the public is participating  in a "Tree of Life" collaborative art project, which will be auctioned as a fundraiser.
Creating Hope Arts also makes custom t-shirts and utilizes its wood shop to create custom wooden signs for local schools, businesses and residents.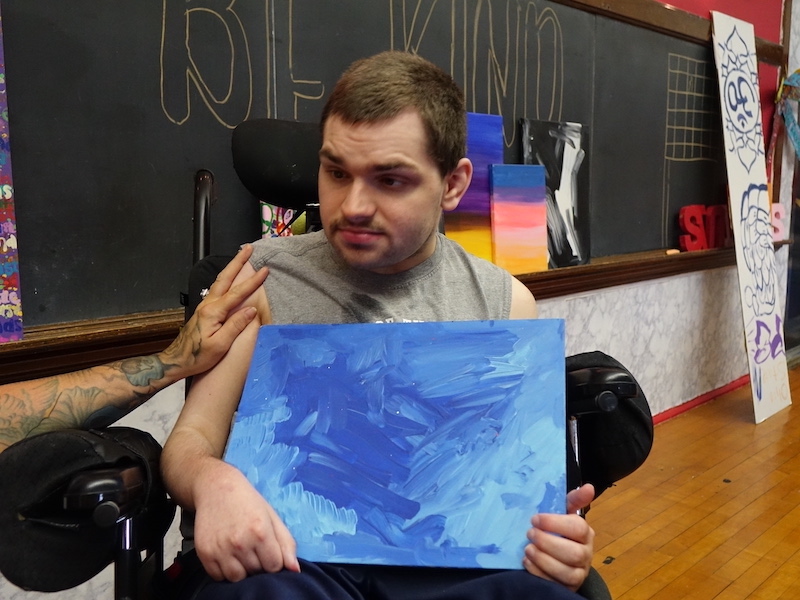 About The Gallery at Towngate
The Gallery at Towngate is a small space gallery, located inside Towngate Theatre in Wheeling's historic Centre Market District. The Gallery features the work of local and/or emerging artists and focuses on community engagement, inclusion and the mingling of visual and performing arts.
The Gallery at Towngate is open 11am-1pm Monday through Friday and during all Towngate Theatre events.
A church-turned-theater, Towngate is part of the nonprofit Oglebay Institute and offers entertainment almost every weekend including theater, improv, live music, children's theater, classic films and more. A variety of acting classes are offered year-round.