Oglebay Institute's Parcel Players close their summer season with Aurand Harris' family play "The Orphan Train." You can see the show August 4–7 at Towngate Theatre.
All Aboard!
Harris' play brings to light the roots of the modern foster care system and a period in American history known as The Orphan Train Movement.
During this time, abandoned, abused, and orphaned children traveled by rail from the urban Northeast to farm families in the West and Midwest. Between 1854 and 1929, more than 200,000 children were relocated.
"The Orphan Train" tells their stories. Set in 1914, the play follows the adventures of nine orphans aboard a single train. One by one, they share their stories, fears, and dreams. The lonesome whistle wails as the train chugs between encounters of anxiety, laughter, wistfulness, rejection, and acceptance.
Young Actors Shine.
Oglebay Institute director of performing arts Tim Thompson said the play not only tells a dramatic and amusing story for the audience to enjoy but also "teaches a lot about this little-known period in American history and allows the young actors to shine in their roles."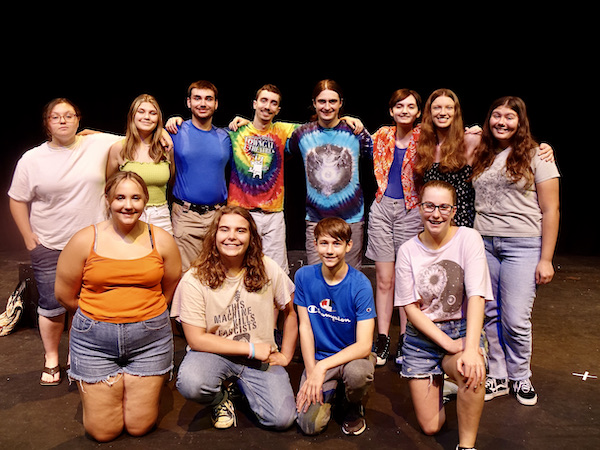 Harris is one of the most produced playwrights for young audiences, and "The Orphan Train" is one of his most revered plays.
Directed by Dave Henderson, "The Orphan Train" cast members include Patrick Ingold, Everett Poole, Drew Tarrant, Joel Nau, Dailey Ward, Grace Mull, Shelby Gibson, Patricia Jeffers, Rylin Russell, Josie Figaretti, Lily Ulrich, Clare Seibert, McKenna Snyder.
About Parcel Players
Through Oglebay Institute's Parcel Players summer theater program, young people can act, direct, design sets, work with costumes, lighting and more. And the public enjoys fine entertainment. In addition, Parcel Players helps ensure the future of community theater in the Ohio Valley by fostering young talent.
Get Tickets
"The Orphan Train" will be staged at 7pm Thursday, Friday and Saturday, August 4, 5 and 6. A 3pm matinee takes place Sunday, August 7.
Tickets for the show are just $10. Purchase online, call 304-242-7700, or you can purchase at the door, if available.
Part of the nonprofit Oglebay Institute, Towngate Theatre is located in the historic Centre Market District of Wheeling and listed on the National Register of Historic Places.