Art and science merge in the creation of botanical art, an ancient art form that documents and celebrates plant diversity.
"Botanical Resurgence" features 100 drawings and paintings in a variety of media by 12 members of the Allegheny Highlands Botanical Art Society (AHBAS). Works of art capture the aesthetic beauty and personality of plants as well as the details of anatomy.
This exhibit aims to increase appreciation and understanding of plant diversity, native plant ecology and conservation of our natural resources.
"Botanical Resurgence" is on display at Stifel Fine Arts Center in Wheeling through August 27.
Opening Reception Sunday, July 17
Join us from 1-3pm Sunday, July 17 for a free opening reception. View the exhibit, meet the artists, observe artist demonstrations, and enjoy light refreshments.
Observe beautiful images, admire the skill and creativity of artists, and connect with nature!
Botanical Art Combines Science & Art
For centuries, prior to the invention of photography, scientists, physicians, and explorers relied on detailed illustrations to identify and analyze plants. However, our fascination with plants and flowers stretches beyond the scientific scope of the artform. The botanical world is visually captivating and full of wonder, making it a popular subject for artists and viewers alike.
To create realistic botanical images, artists must possess expertise in classical artistic techniques along with scientific knowledge.
"On the artistic side of it, keen observation skills, a steady hand and an extremely good understanding of composition, color theory, the value scale and contrast are necessary for botanical illustration," said Rasmussen. "On the scientific side of it, understanding the parts of the plant as well as how those parts connect to each other is necessary."
She explained illustrators must identify the specific Latin name as well as the common name of a plant they are illustrating. Most artists work while observing live specimens.
While illustrations contain botanically accurate details, the personal expression of the artist is also incorporated into the works.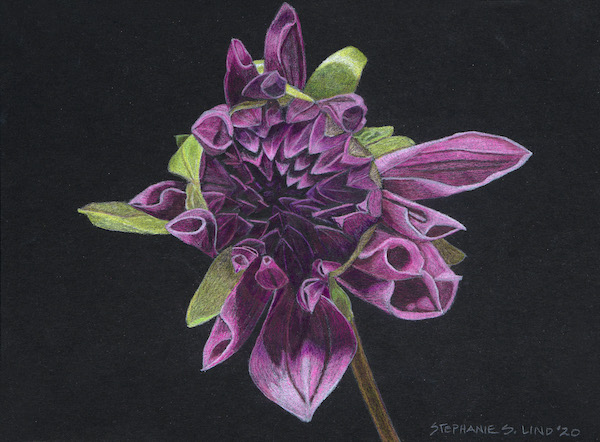 Rasmussen said each artist has a unique way of representing the botanical world. "Some of the differences are in the composition style. Others are in the use of color. Some are in the way the medium is used, but you will definitely see each artist's style in their work."
Featured Artists
In addition to Rasmussen, other AHBAS members featured in the exhibit are Marian Atkins, Holly R. Dobkin, Weldon Doran, Melissa Fabian, Raana Flemm, James Hansotte, Anita Jones, Stephanie Lind, Brenda Nemeth, Catherine Park, and Sue Ralston.
About the AHBAS
AHBAS, a regional chapter of the American Society of Botanical Artists (ASBA), is based in Pittsburgh, with members from Western Pennsylvania, Eastern Ohio, and West Virginia.
Through their annual flora project and local exhibitions, the chapter strives to educate the public on plant diversity, native plant ecology, and conservation. Members use many types of media such as watercolor, graphite, colored pencils, and printmaking.
Nature Journaling Workshop July 30
A Nature Journaling Workshop, taught by AHBAS member Melissa Fabian, takes place July 30 in conjunction with the exhibit. Participants explore nature journaling formats by various artists and try techniques such as quick sketching, sketching movement and adding color.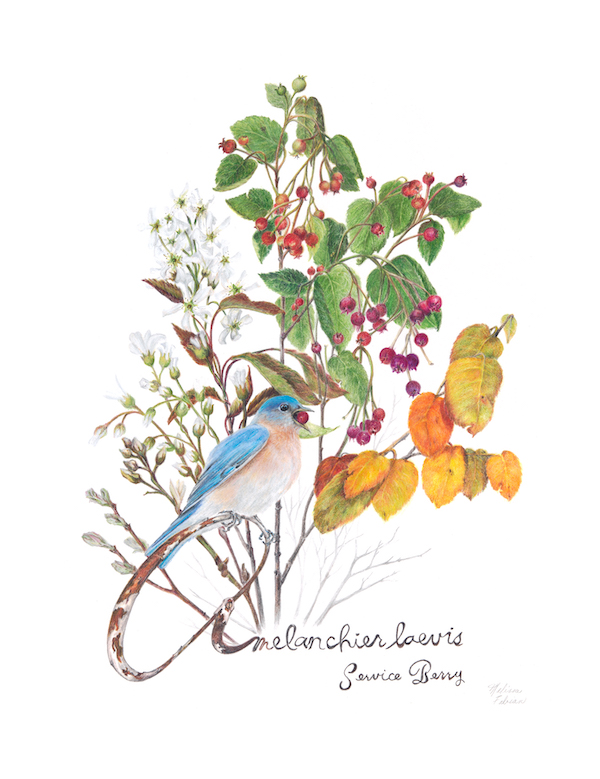 The workshop is open to ages 13 and up and takes place from noon-3pm Saturday, July 30 on the nature trail at the Schrader Environmental Education Center in Oglebay Park. Register online or call 304-242-7700.
Gallery Hours
Sponsored by United Bank, "Botanical Resurgence" is on display at Stifel Fine Arts Center through August 27 and can be viewed free of change from 9 a.m. – 5 p.m. Monday through Friday and 10 a.m. – 4 p.m. Saturdays.  Evening hours are dependent on classes and special events.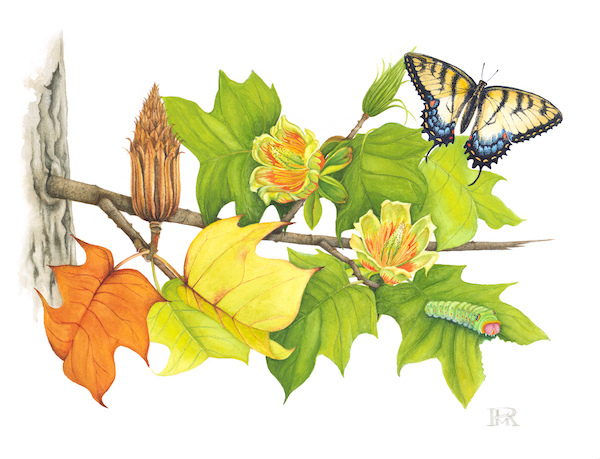 About Stifel Fine Arts Center
Housed in the historic Edemar Mansion and part of the non-profit Oglebay Institute, Stifel Fine Arts Center is a public arts center with galleries, classrooms, and performance space. It serves as a gathering place for artists, emerging artists, art lovers, students, educators, and families – connecting and engaging the community in creative pursuits.
For more information, visit OIonline.com or call Stifel Fine Arts Center at 304-242-7700.