Botanical Resurgence Art Exhibit
thu14jul(jul 14)9:00 amsat27aug(aug 27)5:00 pmBotanical Resurgence Art Exhibit(july 14) 9:00 am - (august 27) 5:00 pm 1330 National Road, Wheeling, WV 26003
Event Details

Botanical Resurgence at Stifel Fine Arts Center features 100 drawings and paintings in a variety of media by 12 members of the Allegheny Highlands Botanical Art Society (AHBAS).

Artists blend classical artistic techniques and scientific (botanical) details to create beautiful and realistic botanical images. Works of art capture the aesthetic beauty and personality of plants as well as details of anatomy.

This exhibit aims to increase appreciation and understanding of plant diversity, native plant ecology and conservation of our natural resources.

Botanical Resurgence is on display through August 27. Regular gallery hours are 9am-5pm Monday through Friday and 10am-4pm Saturday. Admission is free.

Sponsored by United Bank.
Exhibiting Artists
Marian Atkins, Holly R. Dobkin, Weldon Doran, Melissa Fabian, Raana Flemm, James Hansotte, Anita Jones, Stephanie Lind, Brenda Nemeth, Catherine Park, Sue Ralston and lisa Rasmussen.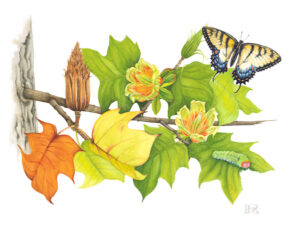 View the Exhibition Online
You can also view the exhibition online through our digital gallery.
Click here to read more about the show.
Opening Reception
Join us from 1-3pm Sunday, July 17 for the opening reception for Botanical Resurgence. View the exhibit and meet the artists, and observe artist demonstrations by lisa rasmussen and Holly R. Dobkin.
The reception is free and open to the public.
More about the AHBAS
The AHBAS, a regional chapter of the American Society of Botanical Artists (ASBA), is based in Pittsburgh, with members from Western Pennsylvania, Eastern Ohio and West Virginia.
Formed in 2001, the AHBAS was recognized as the second regional chapter of ASBA. The group was organized to provide an educational and social forum for members to improve their artistic skills and increase their botanical knowledge.
Through their annual flora project and local exhibitions, the chapter strives to educate the public on plant diversity, native plant ecology, and conservation and is always looking for new members whether a novice or professional. Members use many types of media such as watercolor, graphite, colored pencils, and printmaking.
Nature Journaling Workshop
Join artist Melissa Fabian for a Nature Journaling Workshop July 30.
Challenge yourself to sketch and write about Nature's who, what, when, where and why! In this nature journaling workshop, we'll look at nature journaling formats by various artists.
Participants will try a variety of techniques such as quick sketching, sketching movement and adding color.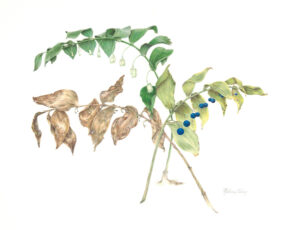 The workshop is open to ages 13 and up and takes place from noon-3pm Saturday, July 30 on the nature trail at the Schrader Environmental Education Center in Oglebay Park. (In the event of rain, the workshop location is Stifel Fine Arts Center.)
Cost is $60.
Register online or call 304-242-7700.
Stifel Center Art Exhibit Season
A vibrant public space accessible to everyone, the Stifel Fine Arts Center showcases the work of established and emerging artists. Year-round, changing exhibits encourage enjoyment and appreciation of visual art through direct engagement with original works in traditional and non-traditional mediums.
Exhibits provide a platform for critical thinking, stimulate learning about art and the creative process and challenge viewers to expand the definition of art and reflect on the role of art in society.
Exhibits are free and open to the public to tour.
About the Stifel Fine Arts Center
Housed in the historic Edemar Mansion, the Stifel Fine Arts Center is a treasure trove for artistic expression and personal fulfillment. As a public arts center, the community can enjoy our galleries, classrooms and performance spaces. Artists, art lovers, students, educators and families gather here to connect and engage in creative pursuits.
Tour our art galleries and see the work of local, regional and national artists. You can take a class in painting, pottery, jewelry making and more. Our classes and workshops provide knowledge and tools to explore the visual arts.
Attend a jazz concert, wine tasting or craft beer event. The elegant setting is ideal for date nights and evenings out with friends.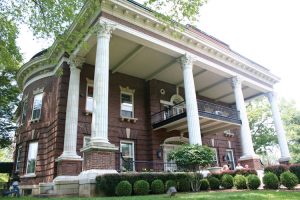 Time

July 14 (Thursday) 9:00 am - August 27 (Saturday) 5:00 pm
Location

Stifel Fine Arts Center & School of Dance

1330 National Road, Wheeling, WV 26003