A Broad Spectrum of the Arts –  for ALL People!
Oglebay Institute advocates the essential value of arts and nature in our personal lives and its public worth to our community.
Whether as creators, participants or observers, people are motivated by the inspiration they find in art and nature.  These experiences break cultural, generational and social barriers, teach commonalities among us, connect people more deeply to the world and open up new ways of seeing.
Oglebay Institute provides a wide variety of services such as quality instruction and supportive learning environments, venues to exhibit and sell artwork, stages on which to perform, trails to hike, habitats to study, archives and collections to explore and countless opportunities for collaboration, camaraderie and creative expression.
Whether the goal is to transition from novice to pro, try a new hobby, engage in a passion or to simply be a part of a creative community – history buffs, nature lovers, audience members, artists, craftsmen, dancers, musicians and thespians, of all ages and abilities, have a place – and a purpose – at Oglebay Institute.
Our Core Programs:
Classes, Workshops and Camps
In the fall, winter and spring, Oglebay Institute offers a full schedule of classes and workshops in art, dance, nature, theater and history. Topics are available for all ages, from children to adults, and every skill level. Through supportive learning environments, each student's personal talents and goals are encouraged and nurtured.
Click here for our complete listing of classes.
In the summer months, children from pre-K through high school can experience a season of discovery and adventure though OI's summer day camp program.  Campers gain confidence, improve leadership skills and develop their creative potential.
Junior Nature Camp is a residential camp for boys and girls, ages 10-15, held annually at Camp Giscowheco, just 10 minutes outside Wheeling. Taught by expert naturalists, JNC is designed for those who want to explore, observe and increase their understanding of the natural world.
OI's Mountain Nature Camp in Terra Alta, West Virginia is the location for both weeklong and weekend residential camping programs for adults and families. Campers study with expert naturalists and are immersed in a rich and unique Appalachian highland habitat.
Entertainment and Enrichment Programs
Through hundreds of public events and performances each year, OI provides year-round entertainment and enrichment for people of all ages and interests.  From art exhibits and theater productions to jazz concerts and culinary events, OI is the heart of Wheeling's arts and cultural scene.
Towngate Theatre Season
Children's Theater Season
Dance Concerts
Art Exhibition Season
Art of Wine
Art and Ale
Jazz at the Stifel
Mountain Moon Coffeehouse
Wheeling Film Society
Live Music
Towngate Second Season
Summer of Wonder Nature Programs
Family Nature Programs
History Exhibits
Appraisal Fest
Antiques Show and Sale
Holidays at the Mansion
Click here for our full calendar of events.
School Programs/Educational Outreach 
Oglebay Institute educators bring a stimulating dimension to learning by conducting in-school and field trip programs for thousands of area students each year in public and private schools. Our multi-disciplinary programs use the arts and nature to enhance learning in other academic areas, teach 21st Century learning skills and help build the next generation of creative thinkers.
Click here for a listing of available programs.
Stifel Fine Arts Center & School of Dance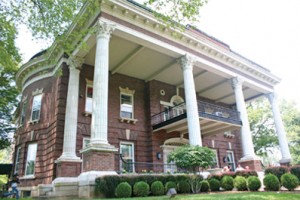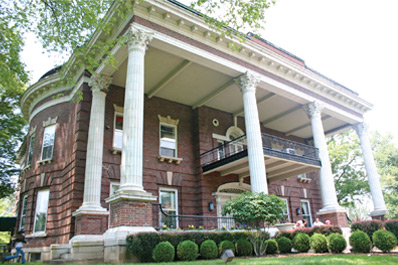 The Stifel Fine Arts Center brings experiences in visual and performing arts to the public though changing art exhibitions, live music, wine & beer tastings and a wide variety of classes for children and adults. Oglebay Institute's School of Dance offers more classes for all ages than any other studio in the region. Classes include ballet, tap, jazz hip-hop, ballroom dancing and personal fitness.
The Stifel Fine Arts Center and School of Dance accommodates the mobility impaired.

Schrader Environmental Education Center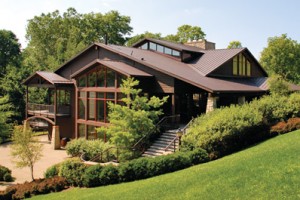 Located in Oglebay Park, the Schrader Center is a model for Green Architecture and offers something for nature lovers of all ages. Attractions include the A.B. Brooks Discovery trail System, Children's Awareness Area, EarthTrek Exhibit Hall and the Corson Wildflower and Butterfly Garden. Educational programs, including classes and camps, are offered seasonally; all taught by the region's foremost naturalists and environmental educators.
The Schrader Center accommodates the mobility impaired. Assisted listening devices available for the hearing impaired.


The Museums of Oglebay Institute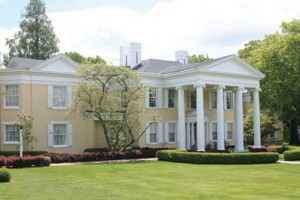 Purchased by Colonel Earl W. Oglebay in 1900 as his summer retreat, the Mansion Museum features period antiques and depicts Wheeling's history from Pioneer times through the Victorian era. The Glass Museum features 3,000 examples of Wheeling glass and china made from 1820-1939, including the famous Sweeney Punch Bowl, the largest piece of cut glass in the world. Glassblowing demonstrations and workshops are also a highlight of the museum.
The Museums of Oglebay Institute accommodate the mobility and visually impaired.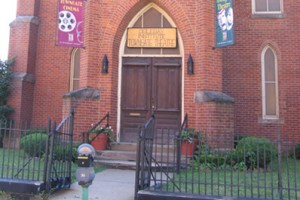 Located in Wheeling's historic Centre Market district, this church-turned-theater offers a yearly season of plays for adults and children, while serving as a creative and educational center for thespians of all ages. Towngate also showcases critically acclaimed films, available nowhere else in the region, as well as favorite local musicians and bands.
Hours:
Opens one hour before each show.
Towngate Theatre accommodates the mobility impaired. Assisted listening devices available for the hearing impaired. Click here for handicap accessible seating chart.