The residential Junior Nature Camp has been canceled for 2020.
Those registered will be contacted to receive refunds.
Please consider our virtual camp. (See details below.)
Since 1944, young people ages 10-17 have been making memories and lifelong friends at Oglebay Institute's Junior Nature Camp. With a goal to increase understanding of our natural world in an environment that promotes teamwork, personal responsibility and respect, Junior Nature Camp's field experience can't be equaled in any classroom.
Junior Nature Camp is held at Camp Giscowheco, a picturesque setting located in the hills of West Virginia, 10 minutes from Wheeling. The camp facility includes platform tent villages, dining hall, swimming pool and a volleyball court. The stream, forest and meadow provide the perfect outdoor classroom for the study of everything from invertebrates and ferns to birds and mammals.
Camp 
Highlights
Canoeing
Swimming
Orienteering
Arts & Crafts
Music
Archery
Nightly Campfires
Lessons in ornithology, botany, herpetology, astronomy, entomology, ecology and watershed science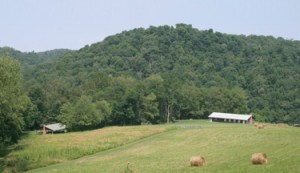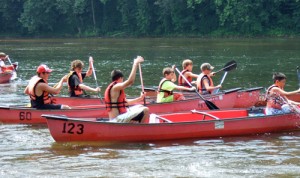 Virtual Junior Nature Camp 2020
Join us as we encourage young people to explore the natural world with inspiration from virtual Junior Nature Camp.
Meet-up with returning campers and staff and make new friends as we provide you with a connection to nature and the great outdoors. Every session will have bi-directional opportunities to engage with JNC staff as you discover the wonders of nature together!
Please read our letter to parents for more details.
Virtual Junior Nature Camp meets July 19-24. A welcome session takes place a 7-8pm Sunday, July 19. Morning sessions meet 9-11am July 20-24. Evening sessions meet 7:30-9:30pm. Time between session are for outdoor adventures and exploring with daily challenges to complete.
Ages: 10-15
Meets:
7-8pm Sunday, July 19 (welcome session)
9-11am July 20-24 (morning sessions)
7:30-9:30pm July 20-24 (evening sessions)
Begins: 7pm Sunday, July 19
Duration: 6 days
Instructor(s): Schrader Center and Guest Naturalists
$175/$150 OI member ($50 for each additional household member)
Call 304-242-6855 to register.
How to Register
BY PHONE: Call 304-242-6855 to register by phone.
IN PERSON: Visit the Schrader Environmental Education Center located in Oglebay Park during regular business hours. Oglebay Institute accepts Visa, MasterCard, Discover and personal checks. Please have credit card information ready when registering by phone.
Scholarships
Scholarships are available and awarded based on need. Click here to download an application. Deadline for applications is May 8, 2020.
For more information please contact the Schrader Environmental Education Center at 304-242-6855.