Since 1944, young people ages 10-17 have been making memories and lifelong friends at Oglebay Institute's Junior Nature Camp. With a goal to increase understanding of our natural world in an environment that promotes teamwork, personal responsibility and respect, Junior Nature Camp's field experience can't be equaled in any classroom.
Junior Nature Camp is held at Camp Giscowheco, a picturesque setting located in the hills of West Virginia, 10 minutes from Wheeling. The camp facility includes platform tent villages, dining hall, swimming pool and a volleyball court. The stream, forest and meadow provide the perfect outdoor classroom for the study of everything from invertebrates and ferns to birds and mammals.
Camp 
Highlights
Canoeing
Swimming
Orienteering
Arts & Crafts
Music
Archery
Nightly Campfires
Lessons in ornithology, botany, herpetology, astronomy, entomology, ecology and watershed science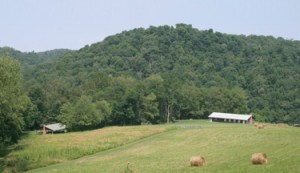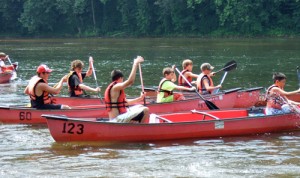 Ages: 10-15
Meets: July 11-24
Begins: Sunday, July 11 or Sunday, July 18
Duration: 1 or 2 weeks
Instructor(s): Schrader Center and Guest Naturalists
$375/$350 OI members (single week)
$750/$700 OI members (both weeks)
Commemorative t-shirt, additional $20
How to Register
BY PHONE: Call 304-242-6855 to register by phone.
IN PERSON: Visit the Schrader Environmental Education Center located in Oglebay Park during regular business hours. Oglebay Institute accepts Visa, MasterCard, Discover and personal checks. Please have credit card information ready when registering by phone.
Scholarships
Scholarship are available with consideration based on need, merit, timeliness of application and availability. Click here to download an application.
For more information please contact the Schrader Environmental Education Center at 304-242-6855.