One of most amazing things about community theater is the actors that give their talent and time so that we can be entertained, moved and inspired.
At Oglebay Institute's Towngate Theatre, we are lucky to have a large number of these talented people share their creative skills with us. Some are veterans who have honed their skills and bring a polished craft to their performances. Others are new to the stage, entering the realm of acting with a fresh face and vigor. Eight-year-old Briele Dobson is one of the newer actors in the community, and she is playing the role of Susan Walker in Towngate Theatre's production of "Miracle on 34th Street."
A BUSY EIGHT-YEAR-OLD
We sat down with Briele and asked her a few questions about herself and her part in "Miracle on 34th Street."
Towngate Theatre: Tell us a little about yourself, Briele.
Briele: I'm the oldest of five children. There are four girls and one boy in my family. I dance at Turn It Out Dance Academy and have been dancing for many years. I am a member of the Ohio County Schools gifted program, and I love to read! I have recently read "The Chronicles of Narnia and The Hobbit."
Towngate Theatre: That's fabulous! How is it different being on stage acting than dancing?
Briele: Well, one thing that's different is that you don't come off stage out of breath when you're acting! They are different because acting you use words, but dancing you use your body to tell a story.
Towngate Theatre: That's an interesting way to put it. Have you been in other plays before?
Briele: I was Tiny Tim in "A Christmas Carol" at Ohio University Eastern.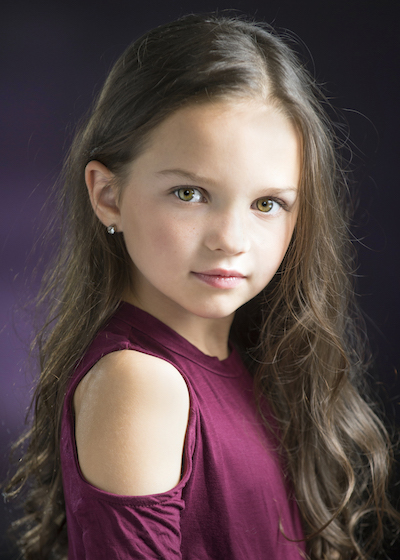 Towngate Theatre: Why did you audition for "Miracle on 34th Street?"
Briele: The reason I auditioned for "Miracle on 34th Street" is because I love the movie, and I was hoping to get the role of Susan.
Towngate Theatre: Well, it seemed to work out for you! What do you like about the play?
Briele: I like the parade scene. It's the opening and there's lots of action.
Towngate Theatre: What do you like about your character?
Briele: I like that Susan is proud, and I like that she changes and becomes full of faith.
Towngate Theatre: This is a great play for the holiday season. And a great show for families. How does your family celebrate the holiday season? Do you have any family traditions?
Briele: Yes. Baking day. The Festival of Lights. We open new jammies on Christmas Eve. We do a countdown to Christmas with little bags that are numbered hanging on one of our trees. Each bag has a fun surprise in it.
Towngate Theatre: That sounds fabulous. One last question. For those reading this, which part in the play has you most excited?
Briele: Snow. But you'll have to come to find out what I mean.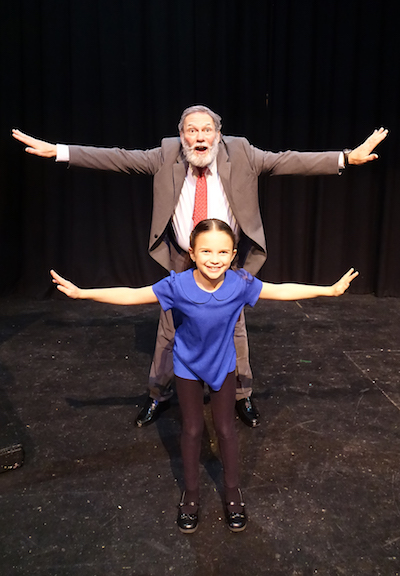 ABOUT THE PLAY
In this beloved story, a white-bearded gentleman working as a Macy's holiday Santa claims to be the REAL Santa Claus. Because he enchants children and shoppers so completely, he is deemed dangerous by fellow employees. They question his competency and plot to ruin him. A small girl's belief in Santa and the magic of the holiday is at stake in a climactic courtroom decision. The entire family can enjoy this funny, tender and charming show.
Towngate's production is directed by John Reilly. In addition to Briele, cast members include: Alex Fabrizio, Pete Fernbaugh, Robert Gaudio, Reagan Hughes, Elizabeth Jeffers, Patricia Jeffers, Karen Kahle, Karissa Martin, Wayne McCord, Maria McKelvey, Colin Roose, Clare Seibert, Kristin Seibert, Jim Showalter, Justin Swoyer and Frank Wilson.
GET TICKETS AND SEE THE SHOW
Evening performances of "Miracle on 34th Street" take place at 7 p.m. November 30, December 1, 7 & 8. A matinee performance takes place at 3 p.m. Sunday, December 2.
You can purchase tickets online in advance, by calling 304-242-7700 or at the door, if available. Don't delay. Some shows will sell out.