Saturday, June 10, folk-rock musicians Michael Iafrate and Joshua Lee perform for a special double-album release party at Oglebay Institute's Towngate Theatre. Iafrate will perform material from his newly-released Christian Burial, while Lee performs singles from his debut EP Promise Land.
About Michael Iafrate
Iafrate has been writing and performing music for over two decades, including being part of some of West Virginia's most creative independent music acts such as The Minus Tide, COBRA and Killed At Camp. Recently, Iafrate has developed his unique voice with his band M Iafrate & The Priesthood.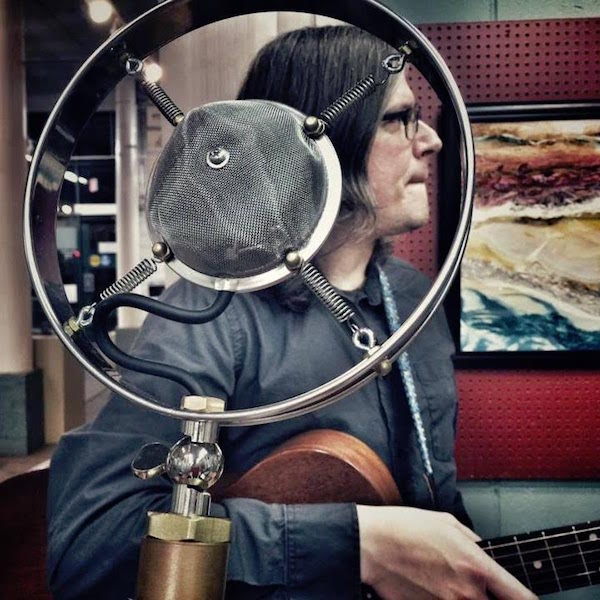 His soft-spoken contemplative song-explorations are often enriched by his training as a theologian—asking more questions than providing answers, commingling the worlds of flesh and spirit and holding received images and traditions up to the light in respect, playfulness, and negation. Whether solo or with his band, Iafrate's records presents an introspective "theo-folk" through thoughtful and dignified arrangements.
About Joshua Lee
After 14 years of vans, tour buses and side man gigs, Lee left Nashville with his young family and headed to West Virginia, trading screaming fans for screaming kids.
After a difficult transition, Lee nearly left music behind but began to write again and found his own musical voice. In his old life, Lee might have sought collaborators to start a band, but having difficulty finding enough like-minded musicians, he focused instead on discovering himself as a solo artist, something he'd never tried before.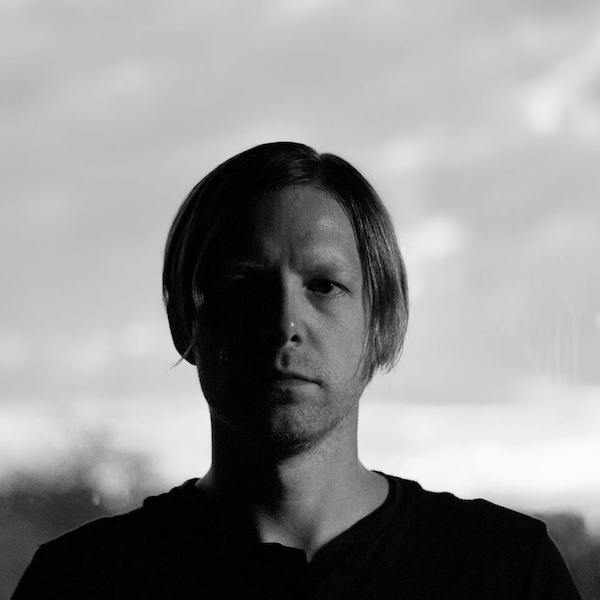 Playing solo shows led to a new confidence as a singer-songwriter and to a group of musical collaborators. Now, with the help of the collective of independent local artists he helped found, he shares his experience and is working to grow a thriving original music scene in small town America.
We sat down with Iafrate and Lee to discuss music, inspiration and the upcoming show at Towngate.
Towngate Theatre: You've both been playing music your entire lives. Who are your major musical influences?
Iafrate:  Early on, R.E.M. was the most important influence. They made me want to play guitar and write songs. Other early influences were Simon & Garfunkel, Bob Dylan, Robyn Hitchcock and Billy Bragg. Then I got more into punk and hardcore and heavier "alternative" music of the time. I'd say these days my main influences have come full circle, but I'd also add Jason Molina/Magnolia Electric Co., Will Oldham, Neil Young, Elliott Smith, Gillian Welch, Townes Van Zandt, Doug Paisley and Elephant Micah.
Lee:   I lean pretty heavily on Ryan Adams for a lot of things. I love what he can do with really simple song structure and good melodies. Radiohead was an early influence, and specifically the run of The Bends, Ok Computer, and Kid A. I learned a ton about arranging for space and ambience from Ok Computer. I'm still blown away by how much space there is in that record, even with all those guitars. Very early on (in high school), I listened to a lot of oddball "Christian" rock, which I think set my interest in slightly outsider music in motion. But I also was really into some mainstream '90s rock (Weezer, Oasis, Green Day, Nirvana), and I think that really created a love for loud guitars, with good melody.
Towngate Theatre: What music are you really digging right now?
Iafrate: I am very much on a Jason Molina kick right now, because I'm reading his biography that just came out. I'm also really listening to a lot of Lungfish and Dan Higgs, The Innocence Mission and the new William Matheny record. I try to scoop up a lot of vintage old time and folk records on vinyl when I can, so those are spinning a lot. Lots of old time banjo records.
Lee: The Barr Brothers and Bahamas (from Canada) are both big for me right now. Blake Mills is doing things with ambience and space that rival (and arguably surpass) Ok Computer for me. Ryan Adams' new record is great. Jenny Lewis' last record, The Voyager. The National can do no wrong right now in my book. I don't know what it is about them, the voice, the drums, the minimal approach to guitar, the overall sound of their records, the melancholy. It's all everything I love right now.
Towngate Theatre: You are both involved in Wheeling's local music organization, The Bridge + Tunnel Collective. What can you tell us about that?
Lee: The Bridge + Tunnel Collective grew out of conversations I had with Mike, Sean Decker, Matt Klempa and some of others about Wheeling's lack of mid-sized music venues. Specifically ones that cater to or even just make space for music that may be a little off-center. As a newcomer to the area, it looked like there were large venues and tiny spaces in galleries or bars that would allow music, but weren't really made with that purpose in mind. There didn't seem to be anywhere that an up-and-coming band could get time and draw a crowd, unless said band was commercial country, metal or a cover band. We talked about starting a venue, but discussions led to us building a collective of bands and artists that would try to work together to put on good shows, help promote each other, and network with anyone that had an interest in building or supporting a local, original music scene.
Iafrate: B+T is a way for these artists to collaborate on music events, share knowledge, lift up the visibility of our work to local audiences, and to hopefully nurture a more vibrant music scene and contribute to the community. One way we've done this is to revive the much-loved 3rd Friday at Artworks monthly series founded by Andrew and Patricia Croft. We are on Facebook and our website is www.batcollective.org.
Towngate Theatre: It's pretty exciting that you are both releasing new albums and having the release party at Towngate. What can you tell us about your new albums?
Lee: I'm calling the sound on Promise Land "indie folk rock." I tend to write simple, folky tunes, but when I start recording, I'm rarely content with simple instrumentation. Jangly electric guitars with a healthy dose of reverb are a given. Mix in straightforward song structure and a little heartland rock and it's got a little of everything that I really love. It's melancholy; it's a little sad, but there's a thread of hope running through the whole thing. I guess that's really my normal state of mind. Generally, a little sad about the state of the world, but still somehow hopeful that things can still get better.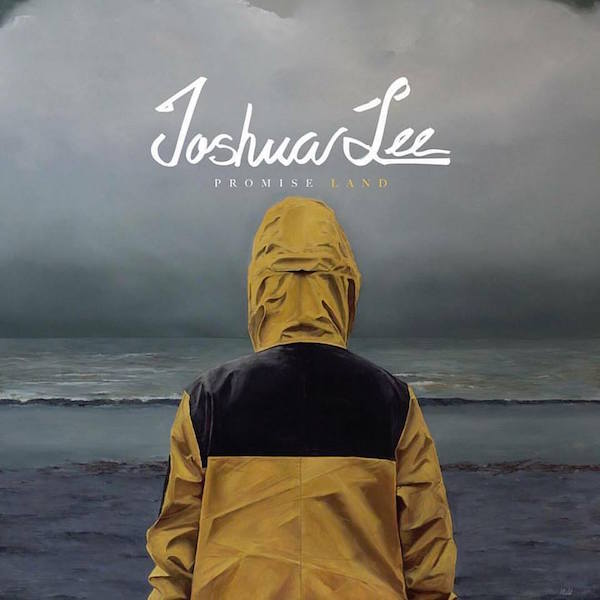 Iafrate: Christian Burial is made up of songs I've written since my last full-length, so over the course of about ten years. I eventually split the project up into two records, and the second one, Nonsubstantiation, will be out early next year. They're both acoustic-based but with full band arrangements. Christian Burial is the harder of the two records. Both are kind of twangy, with some country influence, pedal steel guitars, etc. Both contain a lot of songs that have some kind of theological content, though it doesn't dominate per se. There is a sense in which my music could be called "theo-folk."

Towngate Theatre: What can people expect from your performances at Towngate?
Iafrate: I'll be playing with a full band. Some of the same members as the band on the record will be playing, but I'll be switching some things up too. It will be acoustic and electric, drum kit, bass, etc. Joshua Lee, Clint Sutton, Sean Decker, and Andrew Iafrate will be the main band. The band will be joined by a few more people here and there, most of whom appeared on the record, both vocalists and instrumentalists.
Lee: I've been working up a full band for this show. Right now we're calling the band "The Noises" and it consists of Sean Decker on guitar, Ryan Sears on Bass, Richard Herndon on guitar and synth and Bobby Vdovjak on drums. I do enjoy acoustic music, and contemporary indie folk especially, but I just can't completely quit rock and roll. The record is full of careful arranging and we're going to do our best to re-create that live. I'm really excited with how it's coming together. This is going to be a really special show.
Towngate Theatre: When you're not playing music, what other things occupy your time and get you going?
Iafrate: I spend time reading and writing theology and essays about religion and social justice in Appalachia and beyond, doing activist work, working on my dissertation and hanging out with my daughter and my partner. Lately, cooking has become more of an interest.
Lee: I spend most of my time with my kids. I'm a part-time, stay-at-home dad, and my boys are an inspiration for a host of reasons. Honestly, lately it feels like that's all I've done, work on this record and the release and play with the kids. Making a new record is a ton of work!
EVENT DETAILS
The special double-album release party is happening at 8pm Saturday, June 10 at Oglebay Institute's Towngate Theatre.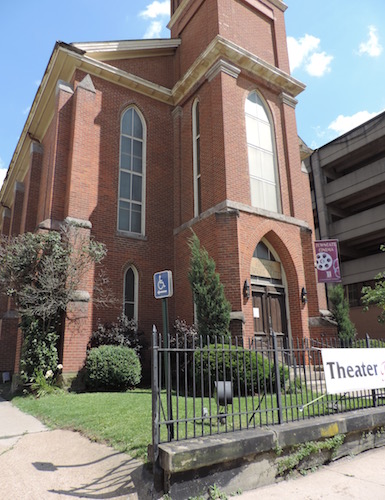 M Iafrate & The Priesthood will perform material from their newly-released Christian Burial, while Joshua Lee performs singles from his debut EP Promise Land.
Andrew Iafrate will open, and an after party will take place at the Gallery at Towngate. Beer, wine, soda, water and popcorn will be available to purchase.
Tickets are $10 and can be purchased online, at the door or by calling 304-242-7700.
Keeping the Community in Community Theater in Wheeling. . .
A church-turned-theater, Towngate is located in Wheeling's historic Centre Market District. Towngate is a cornerstone of creative life in Wheeling and serves as an entertainment destination for residents of Wheeling, the Upper Ohio Valley and beyond. People of all ages and backgrounds gather here to create and experience art onstage.
At Towngate, you can watch live theater.  Listen to poetry and spoken word performances. Bring the kiddos to a children's theater production. Attend a ballet. You can take a class or audition for a play. We also showcase improvisational comedy. Local and regional musicians perform on the Towngate stage. You can see movies, too! Towngate is a single screen cinema. Towngate is also an art gallery. The theater lobby is home to changing art exhibits. Enjoy hundreds of live performances, concerts, events and classes year-round.