Parents looking for fun, educational activities to help encourage creativity in their young children can take advantage of art classes at Oglebay Institute's Stifel Fine Arts Center in Wheeling.
Youth art programs at the Stifel Center allow children to have fun learning about art while utilizing the resources of a local art gallery and historic building.
Stifel Center director Rick Morgan said, "Projects introduce art concepts such as the principles of design and how to communicate expressive ideas.  This builds a foundation for self-expression and creative problem solving."
In addition to the educational benefits, Morgan said, these programs provide opportunities for children to socialize with other kids outside of a traditional classroom setting and for parents to meet other parents.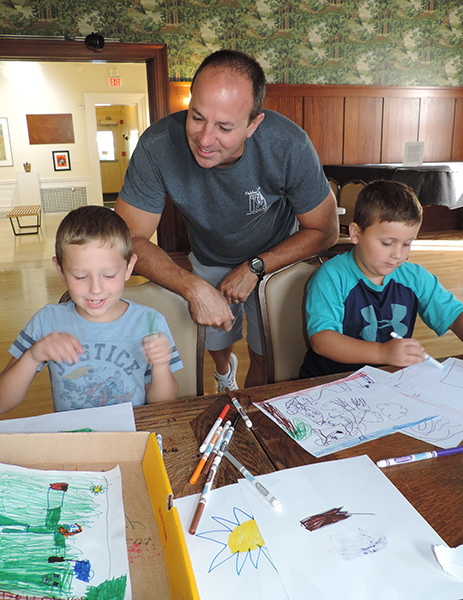 Several classes begin the week of September 9 for kids, ages 5-13.
Youth Art Classes, Fall 2018
Art Club
Students use favorite movies and characters to create fun and inspiring art projects in a wide variety of mediums.
Ages: 9-13
Meets: Mondays, 4:30-5:30 pm beginning Sept. 17 for 6 weeks
Instructor: Brad Johnson
Cost: $65/$55.25 OI members
Register online or call 304-242-7700
Art With a Twist
Students will learn new art techniques while exploring different mediums to create one-of-a-kind works of art. In this session, we will explore printmaking with found objects, watercolors, sculpture, collage, and more.
Ages: 5-8
Meets: Thursdays, 5:30-6:30pm, beginning Sept. 13 for 8 weeks
Instructor: Jes Reger
Cost: $70/$60 OI members
Register online or call 304-242-7700
Magic of the Pottery Wheel
Kids work with clay on the pottery wheel and use a variety of hand building techniques that produce amazing results. All pottery will be glazed and functional.
Ages: 10-13
Meets: Wednesdays, 4-5:30pm, beginning Sept. 12 for 6 weeks
Instructor: Rick Morgan
Cost: $95/$83.75 OI members (Includes material fee)
Register online or call 304-242-7700.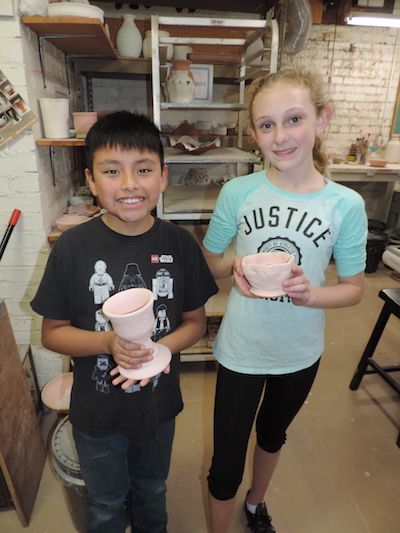 The Stifel Center Engages All Ages in the Arts.
Located at 1330 National Road in Wheeling in the historic Edemar Mansion, Oglebay Institute's Stifel Fine Arts Center is Wheeling's premier public arts center.
The Stifel Center welcomes students of all ages to its ongoing arts and crafts classes. The Stifel galleries feature changing art exhibits, too. Social events, such as wine and craft beer events, jazz concerts and more, take place year-round.  Most importantly, artists, emerging artists, art lovers, students, educators and families gather here to connect and engage in creative pursuits.