Pianist, tap dancer, comedian and vocalist extraordinaire Mark Nadler is one of New York's premier cabaret entertainers. He will make a special one-show-only appearance Saturday, September 28, performing his tribute to American songwriter Cole Porter, at Oglebay Institute's Stifel Fine Arts Center in Wheeling.
Nadler's exhilarating "Cole Porter After Dark" show captures the essence of Porter's witty and urbane scores with vibrant arrangements. Nadler's perceptive, sensitive, touching and even haunting interpretations also serve as a narrative for Porter's life with an uncanny sense of artistry and showmanship.
About Mark Nadler
Nadler received the 2015 Broadway World Editor's Choice Award for Entertainer of the Year. He has performed at Carnegie Hall with the New York Pops Orchestra and has been a soloist with the Baltimore Symphony, Indianapolis Symphony, Oregon Symphony, National Arts Centre Symphony in Ottawa and others. At Philadelphia's 14,000-seat Mann Center for the Performing Arts, Nadler did a solo two-act evening with the New York Pops, as well as "Three Singular Sensations" with Marvin Hamlisch and Martin Short.
He has played New York City's Town Hall and in almost every significant nightclub in New York City and Los Angeles, notably, four seasons at Sardi's, where a caricature of him hangs among the other famous faces. Abroad, Nadler has performed in England, Ireland, Scotland, France, Belgium, The Netherlands, Israel and Australia.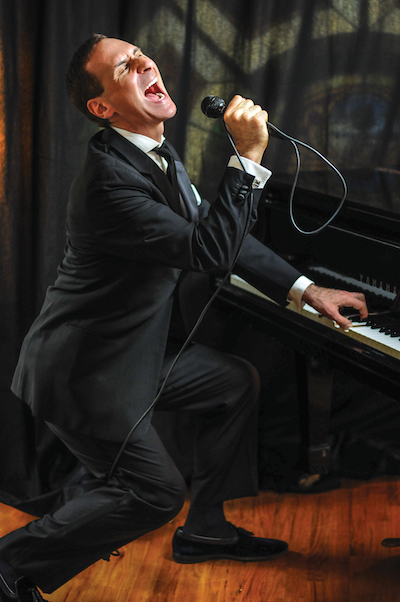 Nadler is multi-award-winning performer. His off-Broadway hit, "I'm a Stranger Here Myself," received a Nightlife Award and was nominated for a Drama Desk Award and two Broadway World Awards. He has also received numerous awards from the Manhattan Association of Cabarets (MAC) including Outstanding Musical Revue and Outstanding Comedy Performer. His one-man show, "Crazy 1961," was aired on the New York PBS Television series, "66th & Broadway."
His Broadway credits include "Dame Edna: The Royal Tour" and "The Sheik Of Avenue 'B'." At Lincoln Center, Mark co-wrote, directed and starred in "Schnozzola," a tribute to Jimmy Durante for the "Reel to Real" series. Academy Award-nominated documentary maker Ray Errol Fox has created "Mark Nadler's Broadway Hootenanny, Live from Sardi's," which is available on DVD.
A Tribute to Joseph Holloway
Nadler's performance is a tribute to Wheeling-born Joseph Holloway, a professional dancer and Nadler's late partner who passed away in 1999. Proceeds will launch the Joseph B. Holloway Memorial Scholarship Fund, which will provide area children financial assistance to attend Oglebay Institute's School of Dance.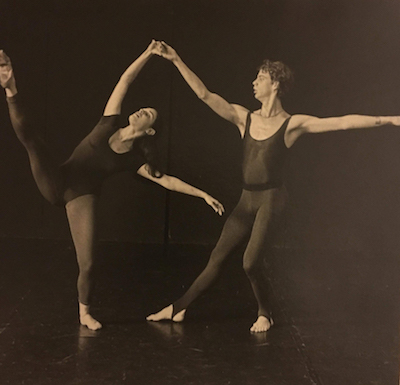 Holloway was a modern dancer, choreographer and revered teacher. He was also a highly successful director and producer of theater, producing musical theater both on and off-Broadway and was a founding member of New Directions Theatre.
Holloway was part of a lost generation of American modern dance and theatrical choreographers whose work was cut short by the AIDS epidemic.
"The Miracle of the Rose"
In addition to Nadler's performance, the September 28 event will feature a presentation of one of Holloway's finest works "The Miracle of the Rose," danced by Jennie Begley.
Begley was a featured dancer on the hit television show "So You Think You Can Dance" and then made her move to New York City when she received a contract with the world renowned Complexions Contemporary Ballet. She has danced on some of the most popular stages around the world including Russian, Latvia, Israel and many more. During her second season with Complexions she was asked to go to South Africa to be the guest artist at the Artscape opera house in Cape Town and was also invited to teach and coach students all over South Africa.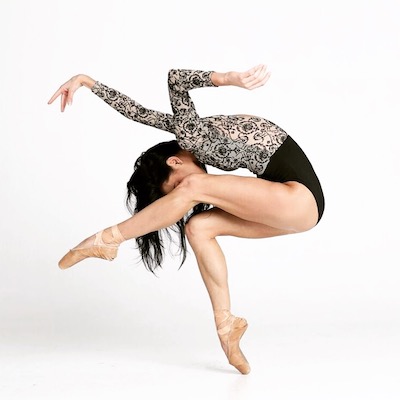 Get Tickets
Seating for "Cole Porter After Dark" is limited. Tickets are $75. Reservations are required. Purchase tickets online or call 304-242-7700. Cocktail hour is 7pm and the show begins at 8pm.