Dozens of vendors have set up shop at Oglebay Institute for the 2016 Holiday Art Show and Sale.
The show aims to highlight the work of regional artists and crafters, by providing them with a venue to sell their handcrafted items. The show also provides the public with an alternative to traditional retail shopping.
Cool Stuff Made Locally.
More than 50 vendors are selling their wares in two OI venues – the Stifel Fine Arts Center on National Road in Wheeling and the Schrader Environmental Education Center in Oglebay. Area residents can shop hundreds of unique gifts.
You'll find jewelry, scarves and purses as well as items for the home like pottery, glassware, paintings and hand-woven baskets. You can purchase specialty food items, too, like jams and jellies, sauces and maple syrup.
"The show has become a tradition among holiday shoppers," said Misty Klug, Oglebay Institute director of marketing and communication. "It continues to gain popularity, with attendance and sales increasing steadily each year."
Klug is delighted to see the Holiday Show and Sale being embraced by the community.
"Loyal attendees come ready to buy each year, knowing they can find one-of-a-kind gifts for everyone on their list," she said. "The show also attracts new visitors each year.  Those with an interest in shopping local as well as those interested in purchasing more personal gifts for their loved ones always enjoy the annual show."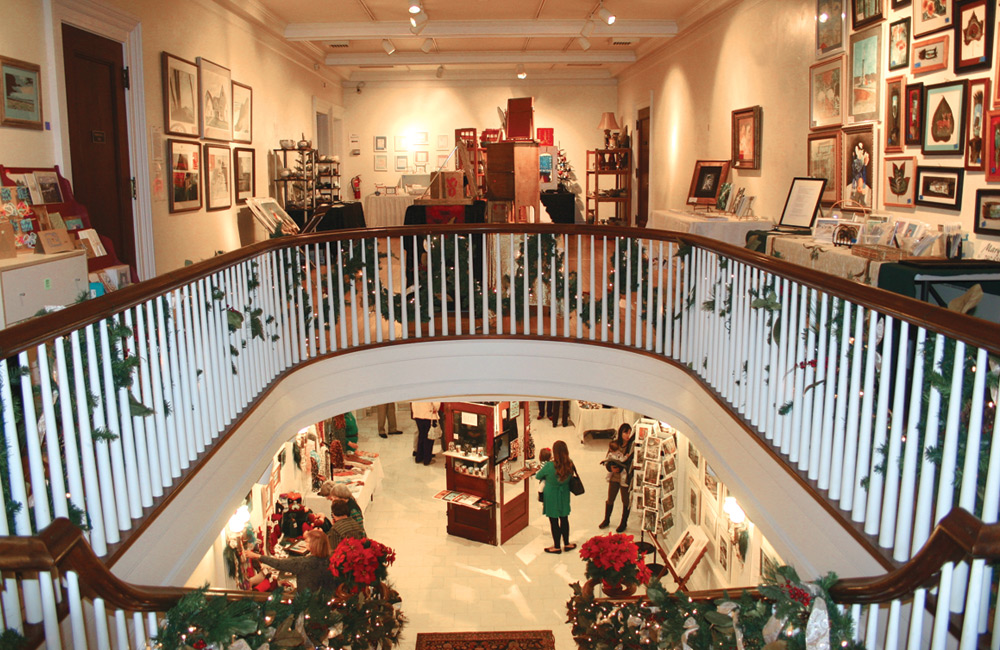 The talent of the artists and quality of the merchandise keep people coming back year after year.  Other factors in the show's success, according to Klug, include the "festive, friendly shopping environment" and a shift in consumer buying habits.
"The 'Buy Local' concept is expanding to more than just meats and produce.  People seem eager to support this philosophy in other aspects of their shopping. That's good news for our local artisans," she said.
United Bank sponsors the Holiday Arts Show and Sale.  It will continue through December 30.  Admission at both locations is free.
For more information and show hours, visit www.OIonline.com or call 304-242-7700.