The non-profit arts and cultural organization Oglebay Institute hosted an event July 29 to announce the public phase of its $4.4 million Preserving Our Past; Creating Your Future capital campaign to address critical priorities throughout the Institute. The announcement, which coincided with the organization's 91st anniversary, took place at the Stifel Fine Arts Center in Wheeling—one of the Institute's historic buildings that will be renovated as a result of the campaign.
Oglebay Institute Capital Campaign Projects
$1.6 million of the funds raised will go toward roof removal and replacement, masonry work, rehabilitation of the front porch columns and other restoration priorities on the 110-year-old Stifel Center. Other projects that will be addressed include roof replacement and structural preservation at Towngate Theatre, exhibit development and audience engagement projects across the Institute and endowment growth.
"Donations to this campaign are an investment in Oglebay Institute's ability to meet both the current and long-term needs of our community," Oglebay Institute president Danielle Cross McCracken said.
According to McCracken, campaign priorities were determined through extensive research, discussion and strategic planning throughout the past five years. The most critical restoration projects were identified through a historic structures report, conducted by McKinley and Associates Architecture and made possible through a grant from the WV State Historic Preservation Office in partnership with the Wheeling Historic Landmarks Commission.
Stifel Center is a Monument to Wheeling History and a Place to Create & Connect
Constructed in 1912 and originally the Stifel family home, the building was donated to Oglebay Institute in 1976 for use as a public arts center. "Built of steel-reinforced concrete, it was designed to stand the test of time. However, despite routine care and maintenance, roofs have life-spans and replacement is now critical to prevent additional and even more costly damage," McCracken explained.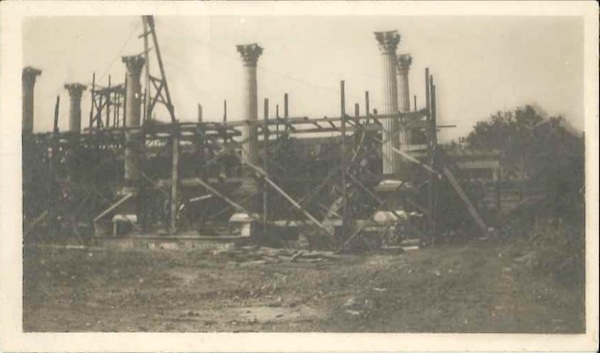 An iconic focal point of the Dimmeydale neighborhood, the Stifel Fine Arts Center welcomes 13,000 people annually to its classrooms, galleries and picturesque grounds. Stifel Center director Rick Morgan said it serves as "a bridge between the visual arts and the community."
"On any given day, you can see people connecting to art in a variety of different ways. You can walk into our classrooms and studios and hear artists of all ages and backgrounds sharing techniques and encouraging each other. When you walk through the gallery, you might see someone quietly looking at the art or friends discussing what they think about a particular piece. On the weekends, people fill the building to hear live music and enjoy social events surrounded by artwork. It truly is a community gathering place," he said.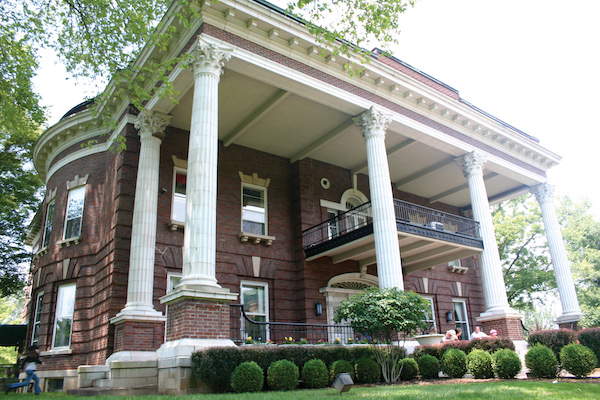 The Stifel Fine Arts Center is listed on the National Register of Historic Places. Morgan said it's fitting that it is home to a public arts center because the building itself is "a work of art and a really cool visual symbol of how much our community values arts, culture and history."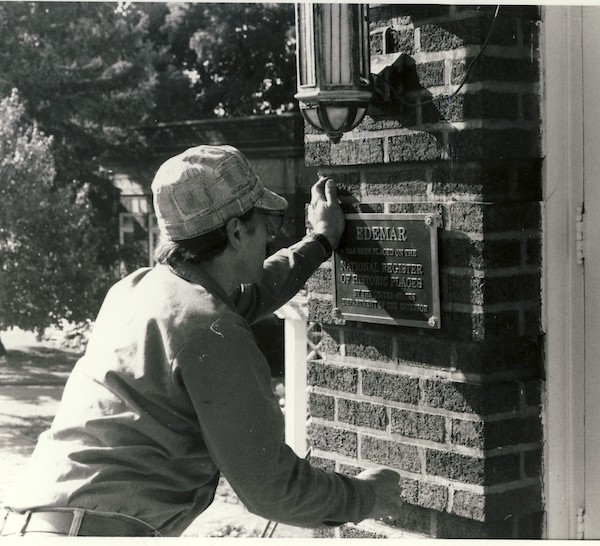 Restoration Work
Work on the Stifel Fine Arts Center will begin this summer and is expected to be completed by December. No interruption of programming is anticipated.
McCracken said completing restoration work on a historic building of this size is a "complex and very costly process;" thus, the need to raise funds.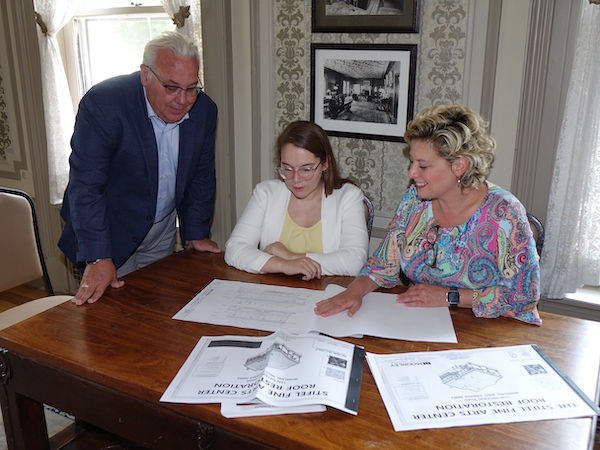 "The roof is one of the most important features of an historic building, both functionally, to protect the contents within, and visually, to maintain the architectural and historic integrity of the landmark," she said. "While Oglebay Institute has been a wonderful steward of this property for more than four decades, a project of this magnitude requires specific materials and highly specialized labor. And because of the meticulous nature of the work, it is very time intensive. All of those factors result in an expensive, but very important, process that the organization simply can't cover within the confines of our regular non-profit operating budget."
Lead Donors
Launched in 2019, the campaign has raised more than one million dollars. More than 100 community donors, local businesses and area foundations have supported the campaign.
Lead donors include Emily Hart Burchfield, the James B. Chambers Memorial Foundation, Gary & Missy Glessner, Anne Stifel Honer, Chris & Cheryl Riley, the Schenk Charitable Trust, WesBanco Bank, Inc. and the WV Department of Arts, Culture & History.
Support the Campaign
Now, the nonprofit is asking the public to join the fundraising effort, which is expected to conclude by the end of 2021.
"Community investment created and sustains Oglebay Institute," said development director Micah Underwood. "Gifts to the campaign, no matter the size, help preserve our buildings, expand opportunities for imagination and develop our financial resources now and for the future."
To learn more about the Oglebay Institute capital campaign and ways to give, contact the Oglebay Institute development team at 304-242-4200 or visit www.oionline.com/capitalcampaign.
This program is presented with financial assistance from the WV Department of Arts, Culture and History, and the National Endowment for the Arts, with approval from the WV Commission on the Arts.
About Oglebay Institute:
Established in 1930 by community volunteers, Oglebay Institute was formed to "contribute to the joy of living" through arts, nature and cultural experiences.
The Institute operates six venues in Wheeling—The Stifel Fine Arts Center, School of Dance, Towngate Theatre, Mansion Museum, Glass Museum and Schrader Environmental Education Center. Collectively, the hundreds of programs produced each year through the Institute provide education, entertainment and enrichment experiences to more than 70,000 people annually.