See dancing flowers, flurries of snowflakes, beautiful fairies and a legion of mice! They'll all swoop and soar across the stage. The Nutcracker ballet enchants young and old and takes audiences on a magical holiday journey.
Oglebay Institute's Youth Ballet Company performs this enchanting ballet several times during December. See it at the Mansion Museum in Oglebay or Towngate Theatre in Wheeling's Centre Market District.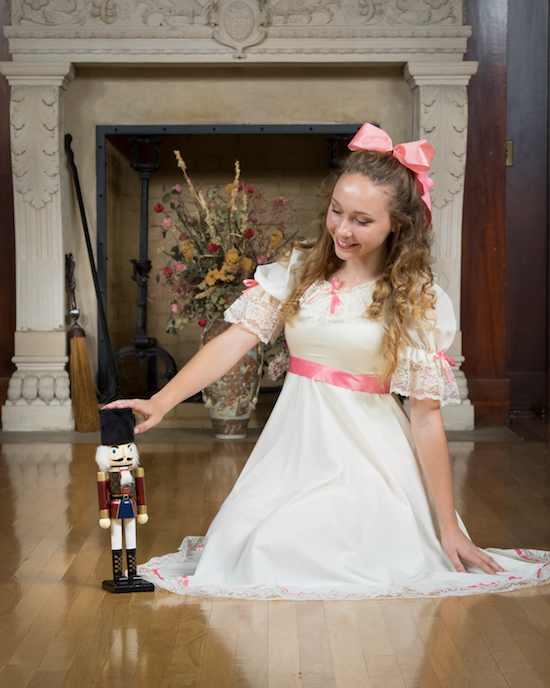 Based on the book "The Nutcracker and the Mouse King," written by E.T.A. Hoffman, The Nutcracker ballet revolves around a young German girl named Clara. Clara falls asleep on Christmas Eve and is transported into a Christmas fantasy. A nutcracker turns into a prince; toys become soldiers and enchanted lands are filled with dancing fairies, snowflakes and flowers.
Take your kids to the ballet.
Oglebay Institute's children's theater brings classic stories from the page to the stage through theater and dance.  Ballet performances feature well-loved stories that children relate to. Kids not only get excited about the characters and music they know, but also get to see stories presented in new and interesting ways.  Performances introduce kids to the beauty of dance. They also learn how dance can be used as a means of self-expression and storytelling.

Get Tickets for "The Nutcracker."
1 p.m. and 3 p.m. Dec. 3, 10 and 17 at the Mansion Museum, located in Oglebay Park. Enjoy a tea party and get photos with the cast, too. Guests can also tour the Holidays at the Mansion decorating exhibit on display at the Mansion Museum. Admission is $15. Members of OI receive a discount. Call 304-242-7700 or purchase online.
7 p.m. Friday, December 22 and 3 p.m. and 7 p.m. Saturday, December 23 at  Towngate Theatre, 2118 Market St. in Wheeling.  Admission is $12.50 for adults and $10 for kids ages 10 and under. Members of OI receive a discount. Call 304-242-7700 or purchase online.
We recommend reservations; shows do sell out.
Teaching the Art of Dance…
Oglebay Institute recognizes the importance of creative expression through movement and music. Dance has been a vibrant part of our programming for more than 80 years. We not only present dance as an art form and a means of self-expression but also as social interaction for all ages. From new dancers to returning professionals, our students immerse themselves in the art of dance at Oglebay Institute.