Stifel Center Hosts Wine Tasting & Mystery Dinner Theater

WHEELING, W.Va. – – Oglebay Institute is adding some drama to its September wine event with mystery dinner theater! Mystery Theatre Unlimited presents its original show, "Speakeasy, Die Hard" at 7 p.m. Saturday, September 17 at OI's Stifel Fine Arts Center.
Set in a mob-owned bar during prohibition, the show features musical parodies, audience interaction and a murder mystery to solve. Audience members question suspects and win prizes for the best guesses as to, "who done it?" and for funniest guesses, too.
During the show, guests enjoy three wine selections and a buffet of foods.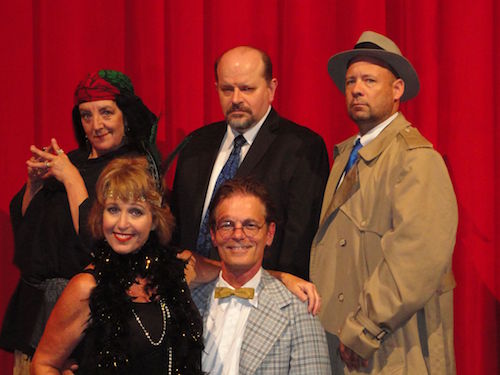 "The Stifel Fine Arts Center is one of Wheeling's grand properties," director Rick Morgan said. "It is a fabulous venue where you can wine, dine and watch a terrific live show, too."
The 100-year-old Edemar Mansion (now known as the Stifel Fine Arts Center) is the former home of one of Wheeling's most prominent families and is listed on the National Register of Historic Places.
Morgan said the Art of Wine series offers more than wine. In addition to food and drink, events often feature music, comedy, improv and more.
"You can also view the changing art exhibits on display in the galleries and explore the historic mansion. Marvel at the beautiful stained glass windows, grand central staircase, marble floors and the majestic fireplace in the formal living room. During warm weather, stroll through the gardens."
He said events attract people of all ages, are great "date nights" and are popular with groups of friends looking for a unique place to hang out and socialize.
"Sipping a glass of wine, mingling with friends and just soaking up the atmosphere of this beautiful venue is a great way to spend an evening," he said.
Get tickets.
Admission is $35. Members of Oglebay Institute receive a discount. Advanced reservations are required and can be made at www.oionline.com or by calling 304-242-7700.