Oglebay Institute's Towngate Theatre, the Ohio Valley's leading community theater, closes its 2017-18 season with the Pulitzer Prize and Tony Award winning "August: Osage County" by Tracy Letts.
It will be staged for two weekends –May 11, 12 & 13 and May 18 & 19.
One of the most critically acclaimed plays in recent history, "August: Osage County" is a portrait of the dysfunctional American family at its finest—and absolute worst. When the patriarch of the Weston family disappears one hot summer night, the family reunites at the rural Oklahoma homestead to care for their afflicted, manipulative mother Violet. Long-held family secrets are revealed as the paranoid, pill-popping Violet reigns over the home.
Fiercely Funny within Tragic Situations
Community theater veteran Butch Maxwell directs the production. "The play is layered with multiple themes, including emotional violence, the fall of the patriarch and needing the fairytale, but at the heart of it – dysfunction, detachment and deadly symbiosis," Maxwell said. "It's a dark comedy, laced with irony, and fiercely funny within tragic situations."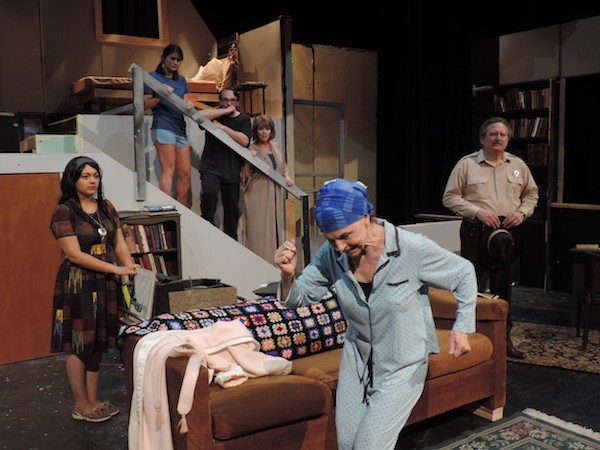 Each of characters is fully developed with his or her own transformative journey to take during the show.
"Most of the characters are smart and literate, but all of them are deeply flawed," Maxwell explained. "The patriarch is a once-brilliant poet/professor turned passive alcoholic. His wife is a survivor of child abuse, a cancer patient and a prescription drug addict. Their three adult daughters all have residual issues from this upbringing, affecting their own choices in men. The matriarch's sister is overbearing and verbally abusive to her own son, for reasons that become clear late in the play."
See a Talented Cast of Local Actors
Maxwell has assembled a cast of remarkable local actors to portray these complex characters in intense, emotional scenes. He said the cast members must explore "a range of emotional challenges, deftly moving from intense drama to sharp comedy, often within the same scene."
He added that the approach requires actors to "dig deeply within their own souls to explore what the characters are feeling, yet, at the same time, to 'find the funny' in even the darkest moments…"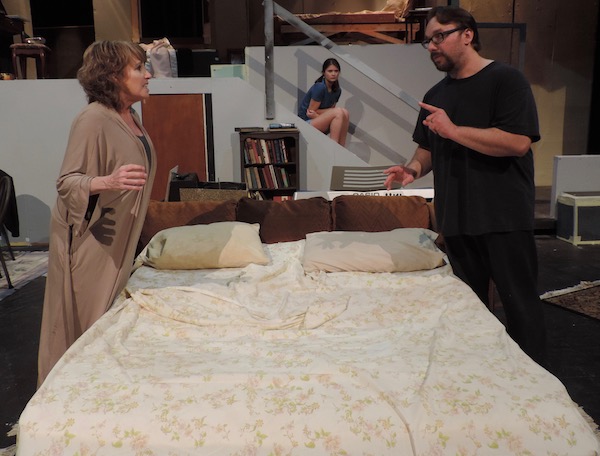 John Reilly plays Beverly Weston and Judy Hennen plays Violet Weston. Vera Barton-Maxwell is oldest daughter Barbara Fordham; Pete Fernbaugh is Barbara's husband Bill and Abbey Delk plays their daughter Jean Fordham. C.J. Farnsworth is middle sister Ivy Weston and Dana Applegate plays the youngest sister Karen Weston. Brigitte Mazure is Violet's sister Mattie Fay Aiken; Justin Swoyer is Charlie Aiken and Jeremy Richter is Little Charles Aiken. Aimee Schultz is Johnna; Evan Oslund is Steve and Rob DeSantis is the sheriff.
"August: Osage County" premiered at the Steppenwolf Theatre in Chicago in June 2007 and had its Broadway debut at 2007. It received the 2008 Pulitzer Prize for Drama along with five Tony Awards, including Best Play. A film version of the play was released in 2013, starring Meryl Streep and Julia Roberts.
About Towngate Theatre
Towngate is the premiere venue for community theater in Wheeling. Enjoy an intimate theater experience. Marvel at and applaud the talent of local actors. Experience a variety of though-provoking, heartwarming, comedic and historically significant works from renowned playwrights and talented newcomers.
When watching a stage production, you are transported into a different world. Escape from reality and feel the energy created by sharing an intimate space with actors and fellow theatergoers. Live action happens right before your eyes. There's no app for that! Furthermore, theater is a social experience meant to be shared with one another. So, bring your family and friends and meet new friends, too. And, most importantly, support your local actors, directors, stage managers, set and costume designers. They spend months working to bring characters and stories to life. Their efforts produce amazing art time and time again.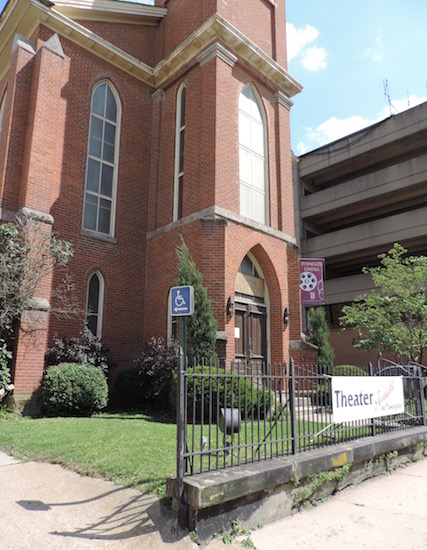 A church-turned-theater, Towngate is located in Wheeling's historic Centre Market District. Towngate is a cornerstone of creative life in Wheeling and serves as an entertainment destination for residents of Wheeling, the Upper Ohio Valley and beyond. People of all ages and backgrounds gather here to create and experience art onstage.
At Towngate, you can watch live theater.  Listen to poetry and spoken word performances. Bring the kiddos to a children's theater production. Attend a ballet. You can take a class or audition for a play. We also showcase improvisational comedy. Local and regional musicians also perform on the Towngate stage. You can see movies, too!  The Gallery at Towngate features changing art exhibits. Enjoy hundreds of live performances, concerts, events and classes year-round.
Get Tickets
Evening performances of "August: Osage County" take place at 8 p.m. May 11, 12, 18 and 19. A matinee performance takes place at 3 p.m. Sunday, May 13. The show contains strong language, scenes of sexual nature and drug use and is for mature audiences only.
Purchase tickets online or call 304-242-7700. You can also purchase tickets at the door, if available.